Holiday travel is a fun time to enjoy the season and visit loved ones who live near and far. After a divorce, holiday travel with your kids can be more complex. If you are planning holiday travel this year, there are various considerations you should take to ensure you are following all court orders and legal restraints. In doing so, you can ensure a smooth and enjoyable holiday travel experience!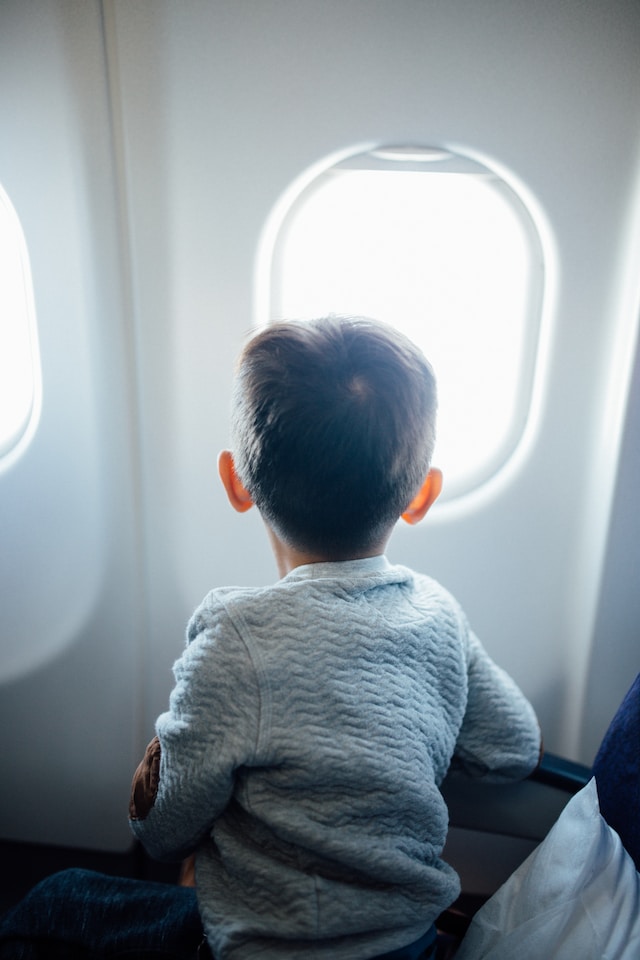 Legal Considerations
Review Custody Orders
Prior to confirming travel plans, carefully review your custody orders or court ordered parenting plan. Custody orders will explain the rights and responsibilities of each parent, including holiday visitation schedules and any travel restrictions.
Give Ample Time for Any Requests or Modifications
Some custody orders include restrictions on taking your children out of state or the country without the other parent's consent. If your travel plans involve crossing state lines or leaving the country, make sure to give ample time to request or submit a court modification if necessary. 
"Parents have a lot of control over the details of a child custody agreement," note Los Angeles child custody attorneys at Fernandez & Karney, "A court is likely to sign off on the arrangement as long as the parents divide custody equitable." Failing to ask could result in serious consequences.
Maintain Open Communication
Effective communication is key to any successful relationship, even as co-parents. Keep your co-parent informed about your holiday travel plans and be willing to negotiate and adjust when necessary. If things come up or plans change, work together to find a solution that meets the best interests of your children.
Document Everything
To protect yourself legally and keep things organized, document all communication regarding holiday travel plans. Keep records of text messages, emails, or other written agreements between you and your co-parent. Documentation can be evidence if any legal issues arise.
Consider Mediation
Mediation can be an effective solution if you and your co-parent are unable to reach a resolution for holiday travel plans for your children. A professional mediator can help both parties reach a compromise and create a travel plan that works in the best interest of the children.
Top Tips for Holiday Travel with Kids
Plan in Advance
Start planning your holiday trip as early as possible. Doing so can give ample time to your co-parent to approve the travel or give you time to submit the request to the court. Booking flights or accommodations well ahead of time can save you money and ensure that you have a smooth travel experience.
Pack Essentials Together
Involve your children in the packing process, making it an exciting part of the trip. Allow them to choose some of their items and ensure they have all the essentials, including necessary documentation, like passports or ID cards.
Keep a Consistent Routine
Travel can disrupt a children's daily routines. Try to maintain some consistency, especially with bedtime and mealtimes, to help your children feel secure and comfortable during the trip.
Child Safety and Health
Prioritize the safety and health of your children during travel, especially as cold and flu season are already here! Ensure car seats are properly fitted, pack any necessary medications and have a first-aid kit on hand in case of minor emergencies. 
Discuss any allergies or health concerns with your co-parent and travel personnel.
Entertainment
Long journeys can be challenging for everyone, especially children. Pack their favorite books, toys and electronic devices to keep them entertained during travel. Don't forget chargers, headphones and any adapters.
Happy Holidays for Everyone
Holiday travel with your kids involves a set of legal considerations and practical challenges, especially when custody orders are in place. To help ensure a wonderful holiday travel season for everyone, review your custody orders, maintain open communication with your co-parent, and seek permission when necessary are essential steps to ensure that your holiday travels remain legally compliant.
The best interests of your children should guide decisions for holiday travel, ensuring that they have a happy and safe holiday season!