This post brought to you Children's Mercy. All opinions are my own.
It can be tough to handle kids food allergies at school, but we have some simple tips to make that easier. Mixed reviews have come in from those who see school districts now asking parents to no longer send items like peanut butter to school. While we understand how it can make it difficult for some, food allergies are a real issue that should be addressed. Some may be mild reactions, while others are life threatening and should be treated with care. These tips help make this easier for you, as a parent, to manage in your kids school.
Tips For Handling Kids Food Allergies At School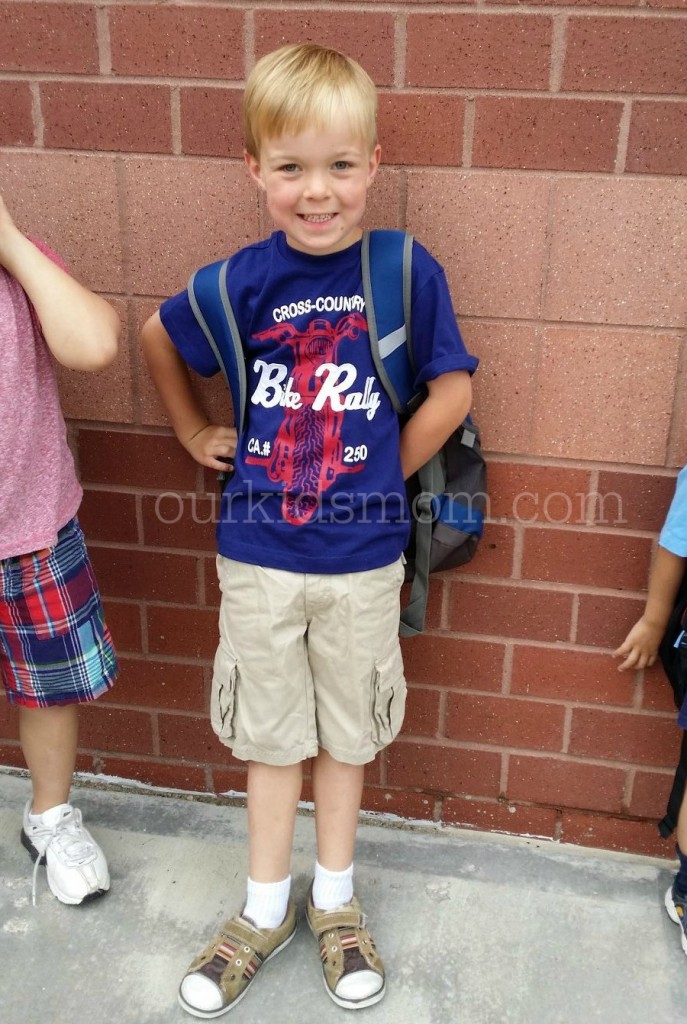 Make sure the administration understands the food allergy. Not only do you need to have information on file at the school, but a private discussion with the teacher, nurse and administration is important. This is especially true if your child has a severe life threatening allergy. Since some reactions are mild many administrators don't watch for things as closely as they should. You don't want to be "that parent", but your child and their life and health is more important than anything else. Be adamant with administration, faculty and staff if your child has a severe reaction that allergens be avoided at all cost.
Have an Epi-Pen available for your child. Most schools keep these in their first aid kits throughout the school, but your child will need to have one on hand for their own protection. This will typically be stored in the nurses office, but may be stored in the classroom depending on the student need and school policy.
Teach your child about their food allergies. The best way to prevent accidental exposure is to educate everyone involved. Not only should the teacher and administration be educated, but most importantly your child. From an early age you should make sure your child knows what foods they cannot have. Make sure to help them to understand the reasons as well as the severity should they be exposed. This may seem like overkill, but their life could depend on them recognizing an allergy trigger in foods. This could include a treat brought to school that includes peanuts that aren't visibly seen. Make sure your child knows to not eat or touch any foods that they are not certain are acceptable.
Provide safe alternatives. Whether this is packing their lunch every day, or bringing alternative foods to their classroom for snack time and parties it is important to be proactive. We all wish schools would become better about providing safe foods for our children whether they have celiac disease or a severe peanut allergy. Unfortunately, it doesn't always work that way, and we as parents have to step up to provide our kids with healthy safe alternatives instead.
Get involved in your school administration to teach others about kids food allergies and how to safely handle meals and snacks at the school. Volunteer to help the cafeteria staff understand more about the foods that cause reactions so you know they truly understand. Parents getting active is the bet way to see changes happen.
How do you handle food allergies, whether within your immediate family or your circle of friends?

Connect with Children's Mercy:
Click here for more information on reducing risks with food allergies.
Keep up to date by signing up for Children's Mercy emails and follow @ChildrensMercy and @BreatheKC on Twitter to receive regular safety and parenting tips and news.