Homeschooling is definitely not easy. It requires juggling a lot of tasks at once; when handling so many things, there is always a chance of messing something up. That's why one of the best solutions to maintain well-organized homeschooling is to get a homeschool planner.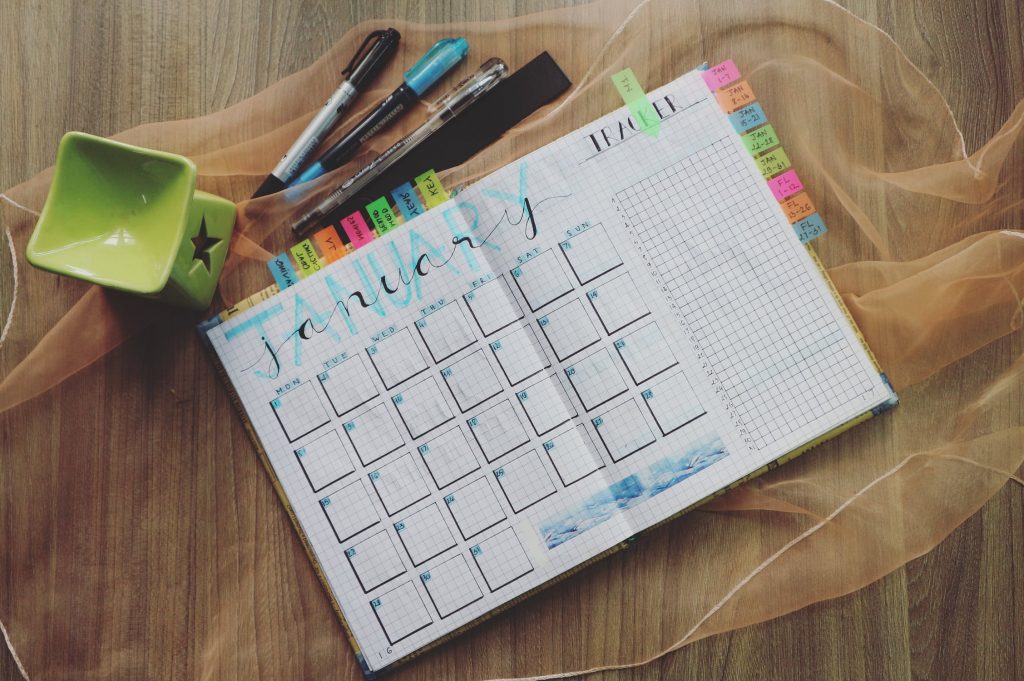 But not all homeschool planners suit everyone. The homeschool planner that goes best with you depends on several factors. We will highlight all of them in this article so you can make the best purchasing decision. Without further ado, let's get started. 
Why Do You Need a Homeschool Planner? 
In case you're not quite sure yet whether you actually need a homeschool planner, there are multiple benefits of it that you might not have realized yet. 
 So, first, let us point out the advantages that a homeschool planner provides you. 
Above all, you need to remember that you're teaching children. And children learn from the actions you take. So, if you're unorganized and often tend to mess up the tasks with no proper structure or plan, the children will adopt these qualities from you. 
 They will tend to not maintain a routine in their life or studies. And so, to set a good example for them, a homeschool planner can help you out.  
Having a homeschool planner helps you set a fixed written goal so that you don't get lost in the midst of so many tasks. You will be able to realize when you are lost in distractions that aren't progressing you to your goal. 
Map Out Small Goals to Reach Bigger Ones

 
A homeschool planner helps you make a map that will lead to your ultimate goal. For example, a lofty annual goal can be broken up into weekly and daily goals; this way, your tasks will become more manageable while still remaining focused on the bigger picture.   
Keep Well-arranged Records

 
Keeping and managing daily records is very tough when you don't have a homeschool planner. A homeschool planner helps to keep all your daily records arranged in one place so that you can easily access them whenever you need them.   
Track Whether You're Doing Enough or Too Much

 
With a homeschool planner, you'll be able to analyze whether you're doing enough or if you're lagging behind. Also, you'll be able to point out easily where exactly you are lagging behind. Similarly, you'll be able to realize if you're doing too much.  
Follow a Fixed Schedule and Plan
The best thing about having a homeschool planner is that it helps you to move through a fixed track. It helps to maintain a routine and a plan that further helps you to avoid cluelessness while homeschooling.  
Basic Things a Homeschool Planner Must Have 
There are several features of a homeschool planner that you need to consider. But make sure you don't miss out on the basic ones that are given below. 
Your Homeschool Vision 
Make sure there's a separate attractive page within the homeschool planner that is specially allotted to write down your homeschool vision. This way, you get a reminder of your vision every time you open it. 
Separate Targets for Every Student 
Check whether there's enough space to hold targets for every student you'll teach because the learning style of all students isn't the same. They require separate targets and attention. So, it's your responsibility to make the transition to homeschool fun for every child. 
Your Homeschool Legal Documents 
Homeschool licenses and other legal documents are very important things to preserve carefully. It is best and safest to preserve them in your homeschool planner. So, make sure you have a separate place for that.   
Procedure Lists 
A layout to list your plan and procedure for every day is a must in a homeschool planner. Check if the homeschool planner you're opting to buy has it. 
A Year-long Schedule 
Ensure your homeschool planner has a calendar on one of the pages with space for the whole year. 
An Attendance Tracker 
The homeschool planner should have a separate page as an attendance tracker to keep track of the student's daily attendance. 
Steps to Select the Best Homeschool Planner 
Now, let's come to the main business. If you want to get the best homeschool planner for yourself, match it with your personality and particular needs. 
Decide Whether to Go for Digital or Paper
There are many attractive digital and online homeschool planner apps. If you prefer to keep everything digital to make homeschooling a bit more fun for the students by different teaching apps and streaming educational videos, then why not go for a digital homeschool plan as well. 
But if you prefer a paper homeschool planner which is basically like a notebook, you can go for that as well. 
Have a Fixed Budget
It is important to have a budget fixed for your homeschool planner so that you can decide on one that's within your means. 
Know Your Preference
It is important to have a clear idea about what you prefer to have inside your homeschool planner and how you wish it to look. Also, make sure your preferences match your study plans. 
Detailed or Slowed Down Homeschool Planner
Decide if you want to go for a detailed homeschool planner with lots of different segments and a bit larger in size, or a slowed-down homeschool planner with fewer pages for daily details. 
Select Your Preferred Binding Type
If you're opting for a paper homeschool planner, then you should definitely choose your preferred binding type beforehand. There are different binding types. Among them, spiral or ring bindings are most preferred by homeschoolers because it is easy to attach and detach pages. 
Check the Basics
Check whether the basics we have mentioned above are all included in the homeschool planner before buying. 
Check the Planner Resources
Check the other contents inside the homeschool planner. Ensure there are enough details inside the planner to manage and organize your study plans, schedules, and records properly. Don't buy a bland homeschool planner. 
Make Sure the Planner Isn't Boring
While choosing the homeschool planner, make sure you get something that is fun and interesting to look at. Don't get something boring which you might not feel like opening later.   
Final Words 
We hope you'll be able to select the best homeschool planner for you now. Just keep the points and steps we mentioned in this article in mind along with following your instincts as well. 
After all, your preference is what matters the most, so make it the priority. All the best!