In the past two weeks, millions of children (and families) have had to adjust from going to school every day to learning from home as government officials try to slow the spread of the coronavirus. While typically, being home from school would be a fun much-needed break for the kids, this time the change is kind of scary. With all the changes they've had to make, transitioning to a home school environment can prove difficult for some students.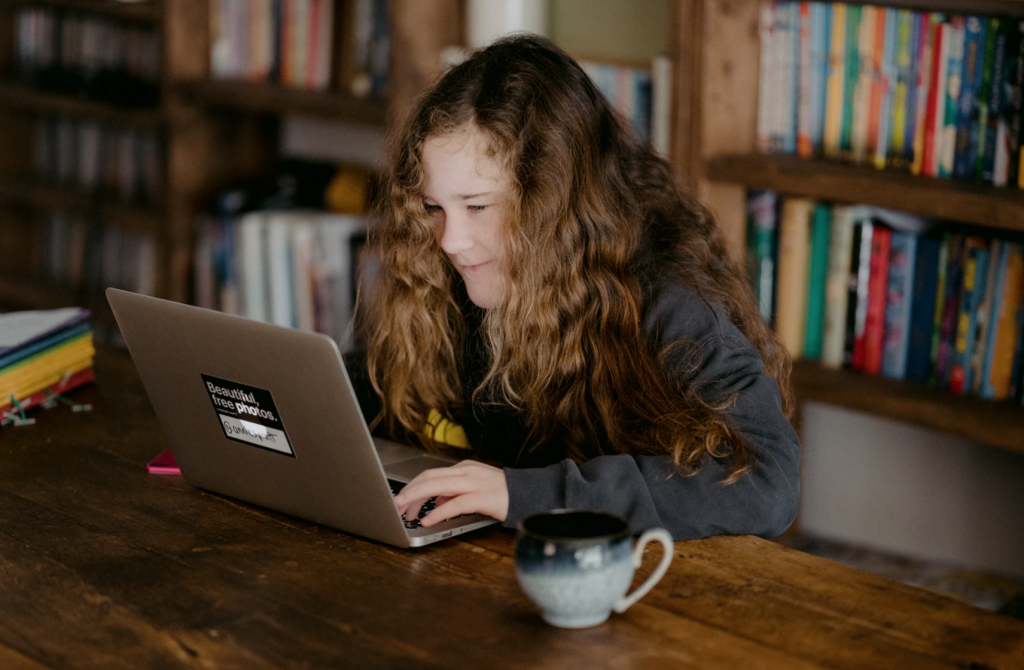 Fortunately, there are some things that parents can do to ease the anxiety and make learning at home fun:
Provide a Designated Space for Learning
Kids are used to being taught in a classroom environment where there's nothing but the teacher and their peers in the room. At home, however, there are so many distractions that could throw them off track. So, to make the transition easier, try to provide your kids with a designated space to learn from home. Select an area in the house that is free from distractions like televisions, pets, toys, and games. Make sure there is a comfortable desk, chair, computer, and school supplies available for the kids to complete their assignments.
Test Technologies
Anxiety can quickly build when students don't know how to utilize the necessary technologies to learn from home. So, before instruction begins, go through the various tools and software your kids are supposed to use and ensure they work appropriately. You should also give your children a crash-course on how to use the technologies themselves so that they can follow along with the class and stay on track academically.
Contact Educators
Parents should be sure to reach out to teachers, school principals, or board of education staff to find out all they can about transitioning their kids to online learning from home. Some information you really want to know is which websites they'll be using, the available online resources,  what devices are needed, and how to gain access to things you need like books, worksheets, school supplies, and high-quality internet access to ensure they can continue getting high marks in school.
Allow for Fun and Play
Sitting at a computer screen for hours and completing homework assignments can be stressful. Your kids are inundated with thoughts about current events, the changes to their lives, and the uncertainty of what lies ahead. Not to mention, they're used to hands-on and learn through play activities in school. So, if there are ways to make the curriculum a bit more entertaining for your kids, you're encouraged to do so.
You can learn a new recipe and cook with your kids to teach certain math skills, go in your backyard and conduct fun science experiments, watch a movie or read a book that provides further insight on subjects they're learning in school, or go online and look for fun educational games the kids can have fun with.
Reward High Achievers
Your kids may not be able to go to their annual awards ceremonies this year, but that doesn't mean you can't make them feel special at home. To add a bit of fun and excitement to homeschooling online, why not give out awards to your kids? You can order custom plaques and trophies online made from materials that are guaranteed for life and have your kids' names engraved on them honoring them for various achievements during their homeschooling journey. It's so worth it to see their faces light up to be recognized for their hard work.
Allow Them to Hang with Friends
Socialization is essential to the growth, development, and overall wellbeing of your children. Now that they're out of school, however, they are missing out on connecting with their closest friends. Though social distancing regulations urge against in-person meetings, you can still encourage your kids to hang with their friends. Allow them to sign onto online chatrooms (monitored, of course) or download video conferencing software to interact with their friends virtually.
They can have conversations, watch shows and movies together, and even have a virtual lunch. For children that enjoy playing video games,  you can allow them to play online with their friends via their gaming consoles or through online gaming sites (that are age-appropriate). This regular interaction with their friends can help to ease some of those anxieties about being home for who knows how long.
The immediate shift to homeschooling for families across America has been a very difficult transition for everyone involved. Though there's nothing you can do to get "back to normal", you can make the adjustment easier for your children by making homeschooling easier and fun. Using suggestions such as those above will reduce their anxiety, improve their mood, and enhance their academic experience while keeping them safe.