Selecting the right babysitter for your child isn't a decision you should take lightly. After all, this person is tasked with caring for your precious ones in your stead. There's a lot to factor into this choice: trustworthiness, experience, and compatibility with your children, to name but a few.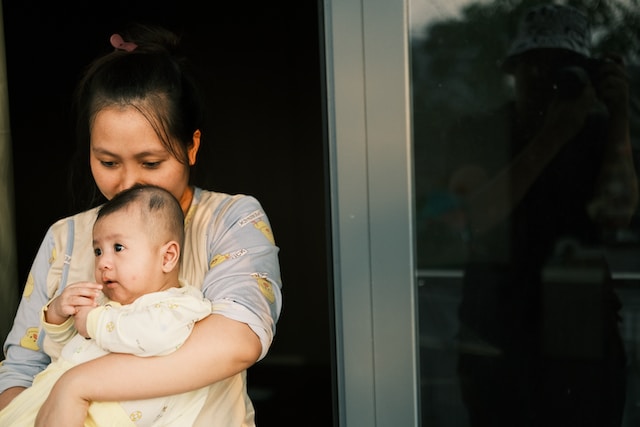 Image Source: Unsplash
This guide aims to delve deeper into these considerations by presenting key aspects to check when choosing a babysitter. That way, you can ensure you find a reliable and professional sitter. 
10 Key Things to Check For When Choosing a Babysitter
Selecting the right babysitter for your kids is a serious matter. Here's what to check for to ensure you're choosing a reliable, experienced, and caring individual who'll keep your children safe.
1. Relevant Experience
When assessing an amazing babysitter resume sample, the first thing to look at is relevant experience. Has the candidate been a child caregiver in the past? How long were they with their last family? Their history should show responsibility, commitment, and interest in childcare.
2. References
Collecting references for your babysitter is of utmost importance. These should ideally come from previous employers who can vouch for the sitter's abilities and trustworthiness. Should you receive these references, don't hesitate to reach out and ask about their experiences. 
3. CPR and First Aid Certified
Ensuring your babysitter is CPR and First Aid Certified can provide additional peace of mind. This not only indicates that they have undergone necessary training but also that they can handle emergency situations. If your sitter hasn't undergone this training, consider asking them if they'd be willing to, as it's a significant safety aspect.
4. Background Check
One essential factor to consider is conducting a thorough background check of the potential babysitter. This would cover criminal records, driving history, and other related details. A clean record can reassure you that your child's safety and well-being are in reliable hands.
5. Childcare Skills
An ideal babysitter or nanny should display solid childcare skills, ranging from diaper changing to handling fussy eaters. Evaluate if they understand children's developmental stages and needs and are equipped to engage them in appropriate activities like play or learning.
6. Availability
Another key aspect to consider while selecting a babysitter is their availability, which aligns with your requirements. Will they be available for overnight stays or last-minute calls? Do their free hours match your needs? Try to find a babysitter who can adapt to your schedule.
7. Pay Rate
Make sure you're comfortable with what they're asking for, considering their qualifications and experience. Understanding this upfront helps avoid any misunderstanding or disagreement. It's about finding a balance between affordability for you and fair compensation for them.
8. Interpersonal Skills
Assessing the interpersonal skills of the potential babysitter is also crucial. This includes patience, empathy, and an ability to connect with your child. A caregiver who can build a bond of trust and friendship with your child will make their time together enjoyable and comfortable.
9. Reliable Transportation
Reliable transportation is another factor to consider when choosing your babysitter. Can they travel to and from your home, or do they not have a license? It can be vital in emergencies or unexpected situations, like if your child needs to be driven to school or the hospital.
10. Car Safety Knowledge
If your babysitter will be driving your child at any point, it's crucial that they possess thorough car safety knowledge. This includes proper use of car seats, understanding speed limits, and defensive driving techniques. Such knowledge ensures their adherence to safety rules.
In Conclusion… 
Now that you're armed with some of the essential points to consider while choosing your babysitter, it's time to start the search. Your child's safety and happiness are paramount, so take all the time you need to make an informed decision. Ensuring a good match can make a significant difference in both your and your child's comfort and satisfaction.