As a mom, it can be hard to juggle everything that needs to get done in a day. Between taking care of the kids, cooking meals, and doing laundry, there never seems to be enough time in the day. So wouldn't it be great if there were some professionals who could help take some of the burdens off your shoulders? This blog post will discuss eight professionals who can make your life much easier as a mom!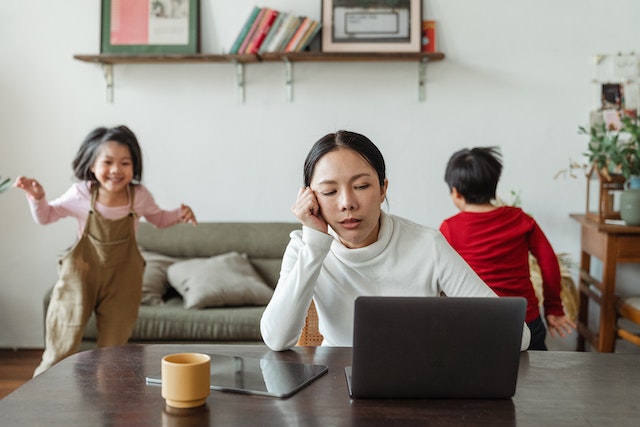 1) Lawyer
Having a lawyer on-call can make all the difference when it comes to legal issues. Whether it's drafting up contracts, filing for child custody, or helping with an adoption, having a lawyer you trust from White Law is invaluable. They can even help you if there are any disputes between you and your partner over finances or other matters. Also, if you need to take legal action against someone, your lawyer can represent you in court.
2) Personal assistant
Another professional that can help make a mom's life easier is a personal assistant. They can help with organizing your tasks, running errands, and making appointments, so you don't have to take time out of your day to get them done. If you have young kids, then having someone available on call when you need some extra help is invaluable!
Before hiring a personal assistant, make sure they are experienced in the areas that you need assistance with. It's also important to find someone who will be compatible with your schedule and can work within your budget.
3) Virtual assistant
If you don't have the budget for a personal assistant but still need help with tasks, then a virtual assistant might be just what you need. They provide many of the same services as an in-house personal assistant but at a fraction of the cost. Plus, they are available to work remotely, so you won't have to worry about commuting time or scheduling conflicts.
Virtual assistants are great for handling tasks like organizing your calendar, creating documents and spreadsheets, and even managing social media accounts. However, when selecting a virtual assistant, it is important to make sure that the individual has expertise in the areas that you need help with.
4) Housekeeper
Cleaning your home can take up a large portion of your time and energy, so having someone else do it for you can be invaluable. In addition, hiring a housekeeper can give you more time to dedicate to other tasks or just relax with family and friends. Plus, many housekeepers bring their own cleaning supplies, so there will be no additional cost for you!
When selecting a housekeeper, research their references and ask questions about what kinds of services they offer. Be sure to communicate any expectations you may have clearly so that both parties are on the same page. Additionally, make sure that the individual has a valid work permit or visa if required in your area.
5) Babysitter/Nanny
Having an extra pair of hands to help with childcare can be a lifesaver for many busy moms. Whether you're running errands, attending meetings, or just need some time away from the kids, having someone responsible for looking after them is invaluable.
When selecting a babysitter or nanny, it is important to find someone who will take good care of your children while also providing fun activities and stimulating conversation. It is also wise to check references and ask questions about their background and experience working with children. Additionally, make sure that they are familiar with any special needs your children may have. A babysitter or nanny can be a great asset to any busy mom, so make sure you choose someone who is the right fit for your family.
6) Tutor
Having someone experienced and knowledgeable in certain subjects can help your children excel academically. Hiring a tutor can give them the individual attention they need to understand concepts that may otherwise be difficult for them. Plus, tutors are often more patient than teachers and provide helpful feedback without resorting to criticism.
When selecting a tutor, it is important to make sure that they are knowledgeable in the areas that your child needs assistance with. Additionally, it is also wise to ask about their approach and methodology when teaching students of different ages and backgrounds.
7) Pet sitter/dog walker
For moms who have pets, having someone reliable to look after them can be a lifesaver. Whether you're traveling or just need some extra help with tasks like feeding and walking the dog, having someone trustworthy to take care of your pet can give you peace of mind.
When selecting a pet sitter or dog walker, it is important to find someone who is responsible and experienced in dealing with animals. Ask questions about their background and references to ensure that they are the right fit for your pet. Additionally, make sure to provide clear instructions regarding scheduling and any special needs your pet may have.
8) Personal Trainer
Finding time to maintain a healthy lifestyle can be difficult for busy moms. Having a personal trainer can help keep you accountable and motivated while also helping you reach your fitness goals. Plus, they can provide great tips and advice on nutrition, workout routines, and recovery strategies that are tailored specifically to you.
When selecting a personal trainer, it is important to make sure that the individual has experience working with clients like yourself. Additionally, ask about their qualifications and experience in order to ensure that they have the necessary skills and expertise to help you achieve your goals.
Moms lead busy lives but having the right people on your team can make all of the difference. From virtual assistants to pet sitters, there are many professionals who can help make your life much easier. By finding the right ones and communicating your expectations clearly, you can create an invaluable support system that will help you stay organized and productive. With these professionals on your side, you can be sure to make the most out of every day.