I know what you're thinking: is it even possible for a company to deliver flowers that aren't Amazon on the same day they were ordered? It turns out it is possible when you're The Bouqs Company. Founded with the belief of perpetuating kindness and honesty, The Bouqs Co. impresses consumers by delivering farm-fresh flowers directly to their door in under 24-hours.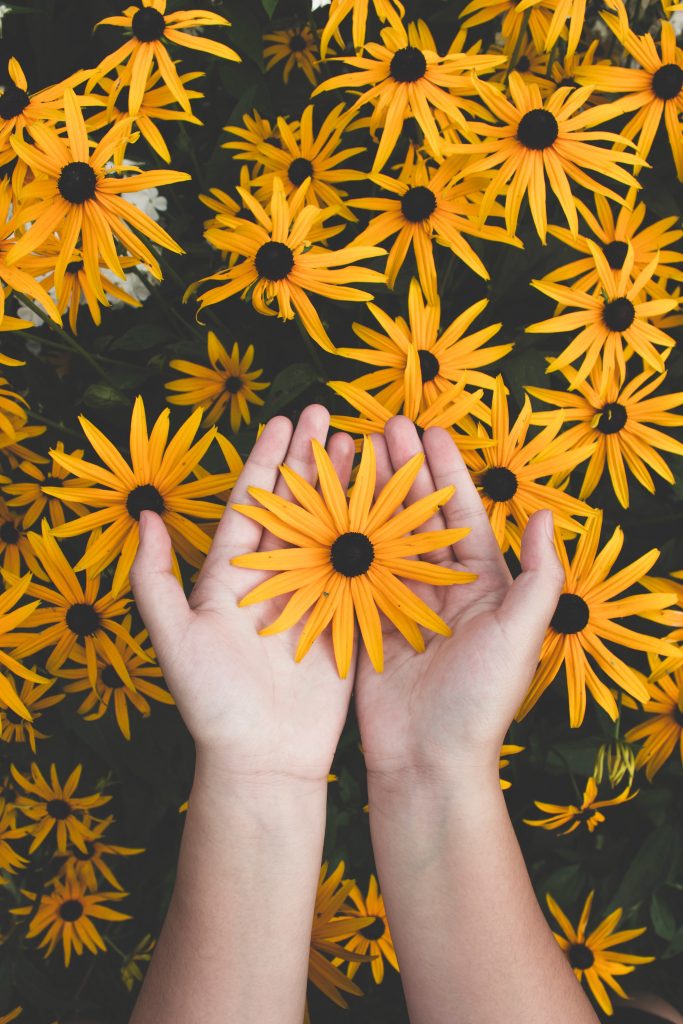 Image Source: Pexels
The Bouqs Company: Meet the Founders
Co-Founders John Tabis and Juan Pablo Montufar came up with the idea to start an e-commerce company that was capable of finding and fixing pain points in the flower industry. Montufar, who was born and raised in Ecuador, was already familiar with the flower business because he grew up within it, while Tabis was more of a businessman. 
Tabis and Montufar noticed issues in the quality of flowers within the floral industry and the frequency of false advertising. Bouqs.com started their business with the intention of cutting shipping times, but they could only slash delivery time to 4 or 5 days in the beginning.
How the Shark Tank Appearance Changed Everything
Eleven months after the launch of Bouqs.com, Tabis and Montufar pitched to Shark Tank about how their proprietary process their use to hydrate flowers made shipping lighting-quick, but the 4 to 5-day time frame didn't impress Robert Herjavec, a Shark Tank investor. Although Herjavec was amazed at the quality, he said this to both co-founders as to why he wouldn't invest:
"John, the average guy doesn't realize it's his wife's birthday until that morning,"
Barbara Corcoran, another Shark Tank investor, had issues with the company name and called it "terrible," but that didn't motivate them to change it. However, this shipping criticism caused the founders to launch overnight shipping only three weeks after their television appearance. Today, The Bouqs Company is a multi-million dollar company with over 100 employees. 
To conclude this happy ending, Robert Herjavec reached out to Bouqs.com a few years later to ask if they could cater the flowers for his upcoming wedding. 
Same Day Shipping: How is it Possible?
On-Demand Flowers = 2 Hour Shipping
While not all of their flowers are available on-demand, there seem to be at least 5 bouquets available at any given time. The "Soonest Bouqs" available are determined by your zip code, season, and time zone. For example, if I wanted to buy one of their bouquets called "Spring Time," I would be able to receive my order the next day, between 11 am-2 pm because I ordered the bouquet after the post office closed. If I had ordered earlier, I would have gotten it that day.
How They Managed 2 Hour Shipping/Next Day Delivery
The Bouqs Company uses farm direct souring to ensure that, no matter where you are in the United States, farm-fresh flowers will be available to you. Since Bouqs uses farm direct, transparent sourcing, they cut out the middleman to deliver the freshest flowers to your door. At any given time, there exists a flower farm near you that can provide flowers quickly and directly to you, so you never have to wait too long for a beautiful bouquet.
Growing a Community is a Year-Long Commitment
Tabis and Montufar understand that flowers play an essential role in everyone's lives. When someone gets married, has a baby, goes to prom, or achieves something, they are rewarded with flowers. The co-founders of Bouqs want to be the brand that people think of for any occasion, which is likely why they created their flower subscription service.
Subscribers Get More for Less
Bouqs.com subscribers get up to 30% off and free shipping starting at $36 a month, including a $120 credit/year on regular orders. You still get farm-fresh flowers, but subscribers get exclusive bouquets. Subscribers can customize dates, recipients, or flowers, plus they are still able to take advantage of same-day/next-day shipping on most orders.