Candy canes are an essential part of Christmas. They have been on every tree, every year for as long as I can remember. The day after Christmas, they all get chucked in the trash. But not this year. The day after Christmas is National Candy Cane day, and at my house- we will be making this delicious Candy Cane Fudge!

This fudge takes less than 5 minutes and is a great way to use up all those extra candy canes!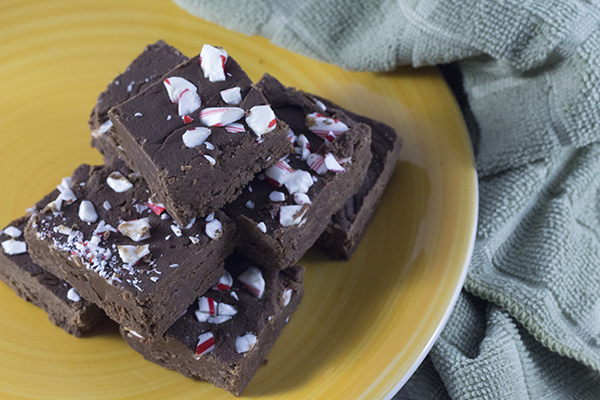 Ingredients
Five Minute Candy Candy Fudge
1 cup of sugar
⅔ cup of evaporated milk
2 tablespoons of butter
½ teaspoon salt
2 cups mini marshmallows
1 ½ cups chocolate chips
1 ¼ teaspoon vanilla
3 crushed candy canes
Instructions
Grease 8x8 baking pan.
Add sugar, salt, butter and evaporated milk to a medium saucepan, bring to a boil.
Boil, stirring constantly for 3-4 minutes.
Remove from heat.
Stir in chocolate chips, marshmallows and vanilla extract, mix well.
Add mixture to baking pan
Sprinkle crushed candy canes on top, pressing down gently.
Refrigerate until firm.
Cut into squares.