Ladybug Cupcakes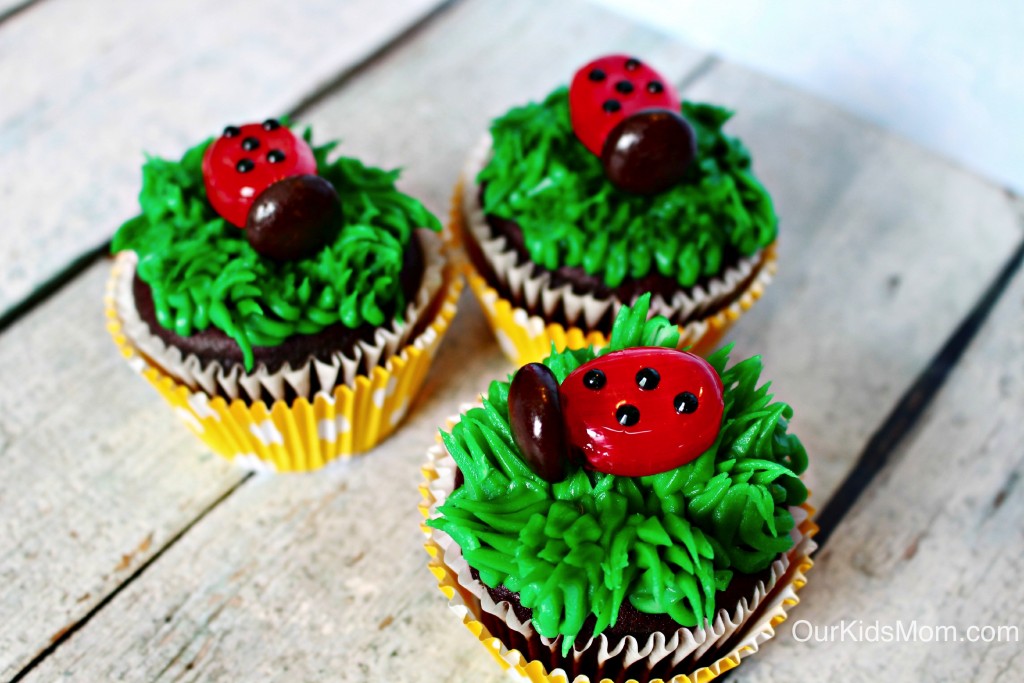 These adorable ladybug cupcakes are perfect for a little girl's party or just for a fun summer treat. With the right piping tip you've got a super quick and fun cupcake the kids will love.
We start these cupcakes with a homemade chocolate cupcake recipe. You can, of course, start with a box mix if you'd like.
Homemade Chocolate Cupcakes Recipe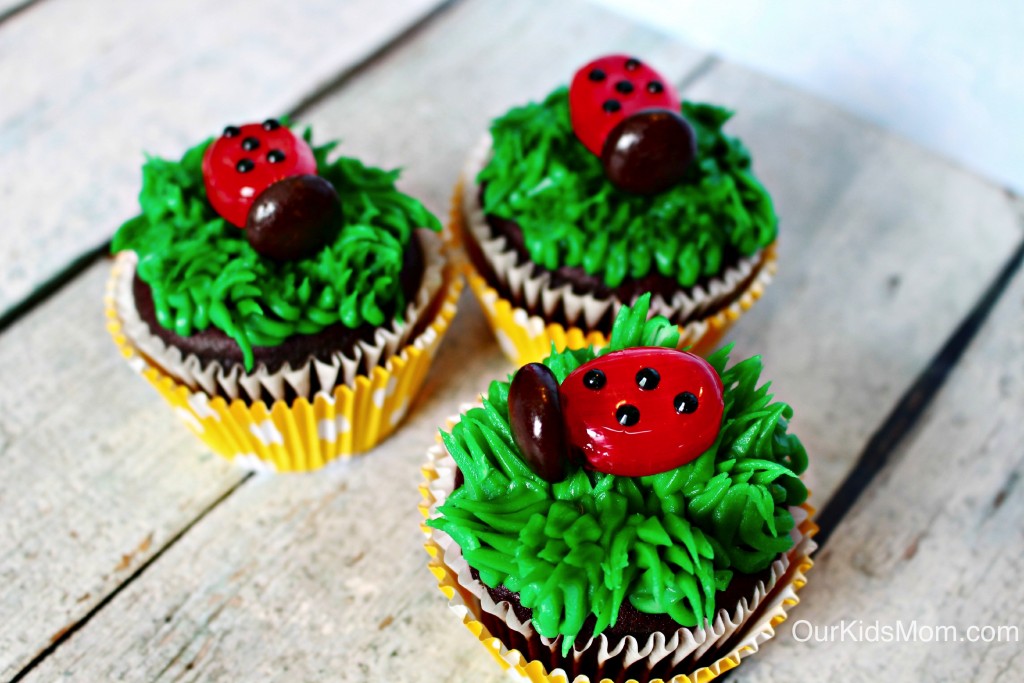 Ingredients
1½ cup of granulated sugar
¾ cup (1½ sticks) unsalted butter, softened
3 eggs, room temperature
2 cups all-purpose flour
¾ cup Hershey's dark unsweetened cocoa powder
1 teaspoon baking powder
1 teaspoon baking soda
¼ teaspoon salt
2 teaspoons pure vanilla extract
1 cup buttermilk
Instructions
Preheat oven to 350°.
Grease cupcake pan or place cupcake liners in pan.
In a medium mixing bowl, add butter and sugar and cream with an electric mixer until light and fluffy.
Add the eggs, one at a time and mix until well incorporated.
Stir in the vanilla extract and set aside.
In a separate bowl, sift together the flour, cocoa powder, baking soda, baking powder and salt.
Add ½ of the dry ingredient mixture to the creamed butter and mix until just combined (do not over-mix).
Add ½ of the buttermilk and mix until combined.
Repeat steps 7 and 8.
Fill each cupcake liner until ¾ full.
Bake for 15 to 17 minutes or until an inserted toothpick comes out clean.
Let cool in pan for five minutes.
Transfer cupcakes to a wire rack to complete the cooling process.
Frost with icing when completely cooled.
Piping homemade icing always works best as you can make it stiff enough to form the peaks. This icing recipe is simple and works well: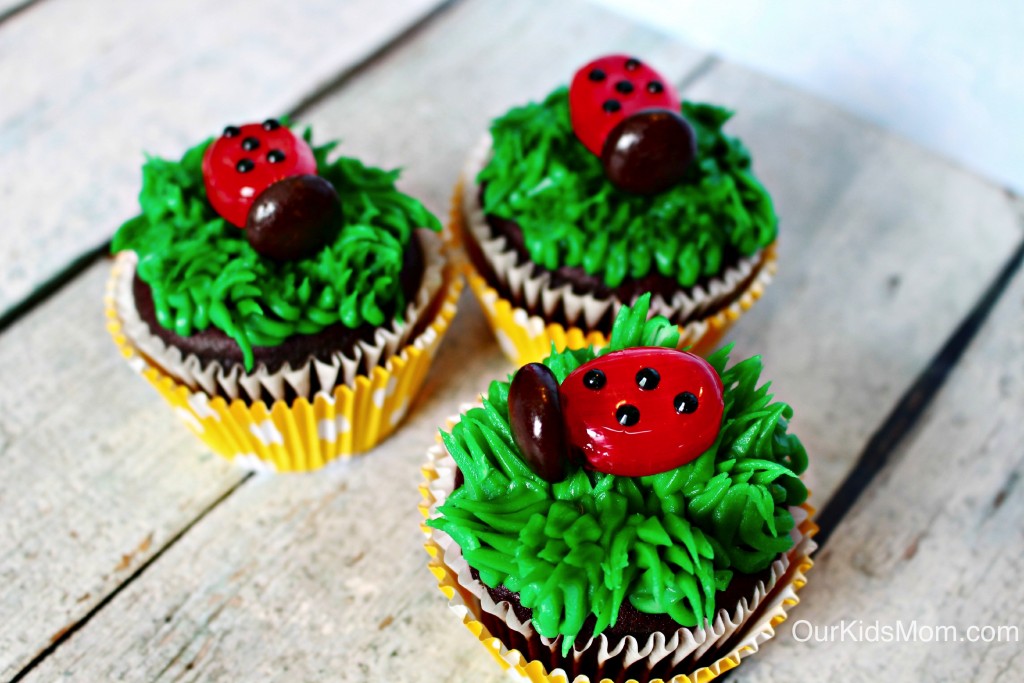 Ingredients
1 cup (2 sticks) unsalted butter
3 cups powdered sugar, sifted
¼ teaspoon salt
1 T vanilla extract
2 T cold milk
Green food gel
Instructions
In a mixing bowl, cream the butter.
With an electric mixer on low, add half of the sugar until well blended.
Add the rest of the sugar and beat on medium speed until smooth.
Add food green gel until you reach your desired color of dark green grass.
NOTE: to thin icing, add 1 T milk and to thicken icing, add 1 T powdered sugar.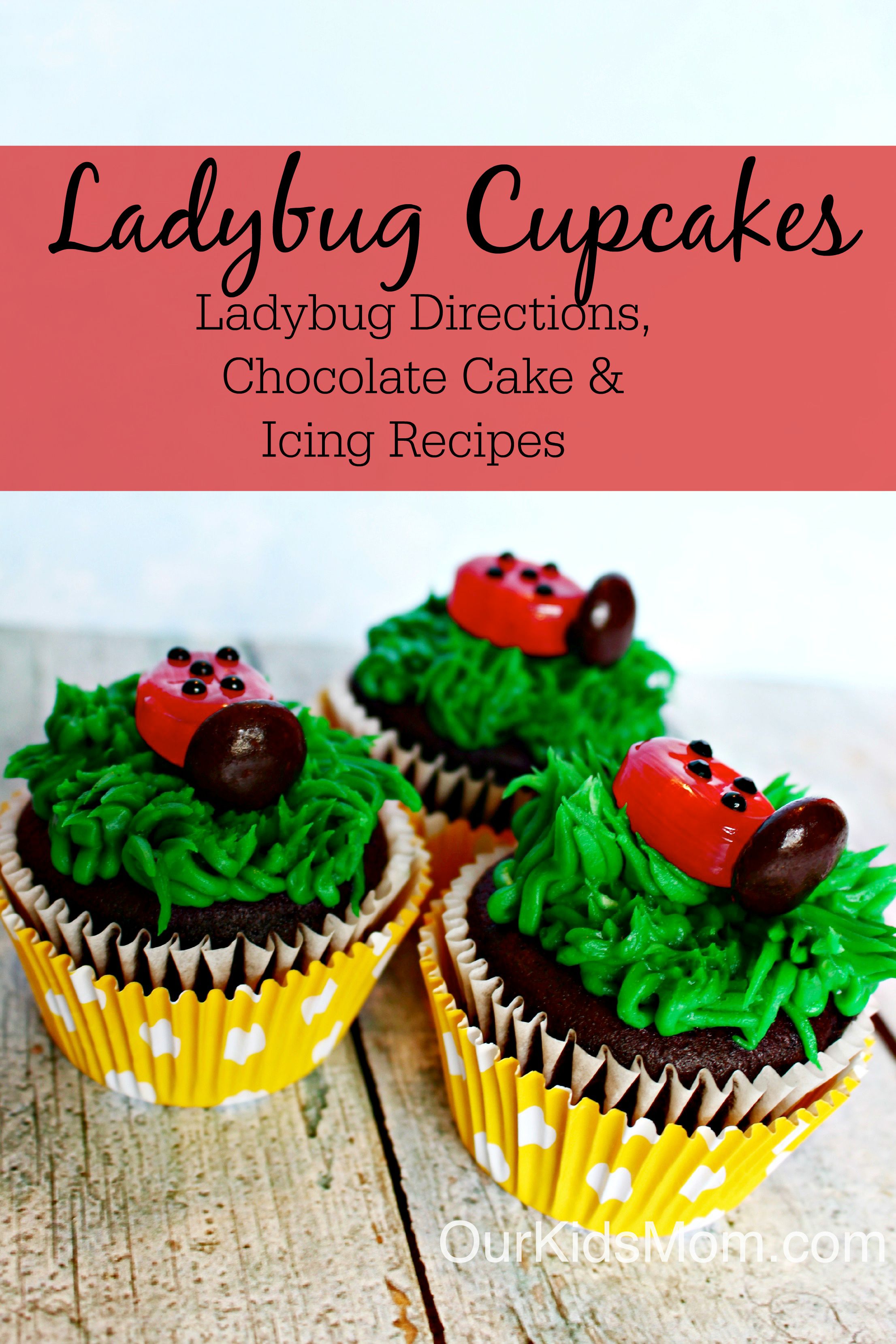 HOW TO MAKE 'GRASS' ICING ON CUPCAKES
1. Fill 3/4 decorating bag with green icing and attach a Wilton #233 tip.
2. Hold the decorating bag straight up and squeeze to create a glass blade.
3. Immediately after squeezing pull up and away when the icing strand is about 1/2 inch. Stop squeezing and pull tip away.
4.  Be sure to keep the strands together so none of the cupcake shows through.
5.  NOTE: for a more natural grass look, you can pull the tip slightly to the left or right.
6.  Visit Wilton's website HERE for a video tutorial, if needed.
LADYBUG INGREDIENTS
Strawberry candies
Junior Mint candies
Mini tube of black icing
DIRECTIONS TO ASSEMBLE LADY BUG
1.   Apply dab of icing to the back of a junior mint candy and press firmly to the front of a strawberry candy piece to resemble the 
ladybug
 head. Let set for 10 minutes.
2.   Dab little dots of icing on the strawberry candy to resemble 
ladybug
 spots. Set for 5 minutes.
3.   Place on top of green grass 
cupcakes
.
4.   Enjoy!
Let me know if you've tried any of these ideas or if you have any of your own!