Children don't stop having needs just because you're unwell or injured. Even when you feel at your worst, they require you to look after them and ensure their health and happiness. However, your job as a parent can become much more challenging after an accident in which you were injured. Not only do you have to focus on children, but you also have to take care of yourself.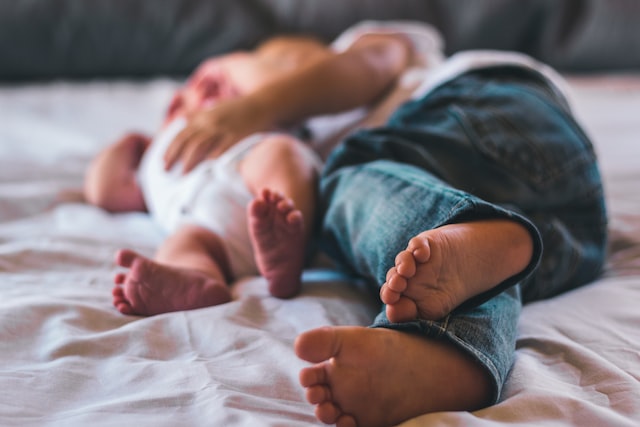 Balance these crucial tasks by taking some of the following actions.  
Seek Legal Help 
If you were involved in an accident that wasn't your fault, consider contacting Kansas City attorneys for assistance. Navigating the legal system when you're injured and a full-time parent can be challenging, and it's easy to become overwhelmed by the entire process.  
Rather than negotiating with insurance companies alone, a lawyer can do it for you and fight for your right to adequate compensation. You can then keep your focus on healing and being a parent to your children.  
Rely On Friends and Family 
While you might not feel comfortable asking friends and family to step in to help, it can be necessary if you're struggling to manage healing and parenting simultaneously. Ask your loved ones for support if you feel comfortable doing so. You'll likely find that loved ones will be happy to help with many tasks, such as school runs if your vehicle is being repaired, housework if you're injured, and afternoon care when you need to rest.    
Hire a Babysitter 
It's easy to assume that you only need to hire a babysitter if you're not going to be home, but any parent or caregiver can enlist the services of a babysitter when they need a helping hand. If you're home recovering and can't give your children the help and care they need, don't hesitate to contact a babysitting service or a nanny. Having them watch your children while you rest and recover can be a weight off your mind.  
Let Some Tasks Slide 
As challenging as it can be to let some tasks and household chores fall by the wayside, it might be necessary when your days are already overwhelming. Chores can wait, but your recovery can't. Leave less essential tasks like vacuuming and general tidying until you're physically fitter and more capable. You'll then have more energy for your healing journey and your children's everyday needs.  
Take Care Of Yourself 
As tempting as it can be to carry on with everyday living as you did before your accident, that won't always be possible right away. Your needs have to start coming first. Follow medical advice for how to take care of yourself after your accident, and don't push yourself beyond your limits. The more you push yourself, the longer your recovery period might be, and the longer you might have to wait until you're back to full health.  
Taking care of your family after a car accident can be challenging, especially when you don't feel capable of handling everyday tasks, but they still must be completed. Rely on your support network, let unnecessary chores wait, and take care of yourself. You might then be on your journey to a full recovery before long.