Zarbee's Natural Allergy Relief | #ICanBreathe
Allergy sufferers everywhere are paying close attention to the local weather forcasts hoping for good news when allergen levels are being discussed. Here in Missouri our pollen forecast, according to weather.com, is headed for "very high" levels. Many many people are hunkering down in their homes hoping it will pass quickly.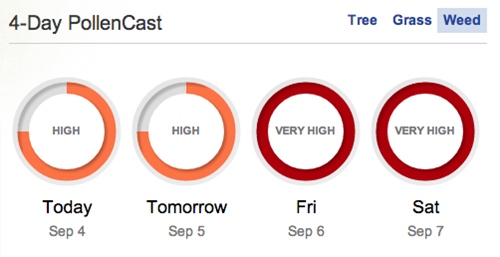 A few of our family members suffer from ragweed and pollen allergies. The itchy watery eyes, sneezing (for me it's multiple sneezes all at once that leave me dizzy), and the constantly running nose accompanied with a stuffy nose… it makes enjoying the outdoors not in our plans. As much as we are tempted, we have given up the thought of opening up the house as the weather cools down… the suffering that comes with bringing fresh air inside just isn't worth it.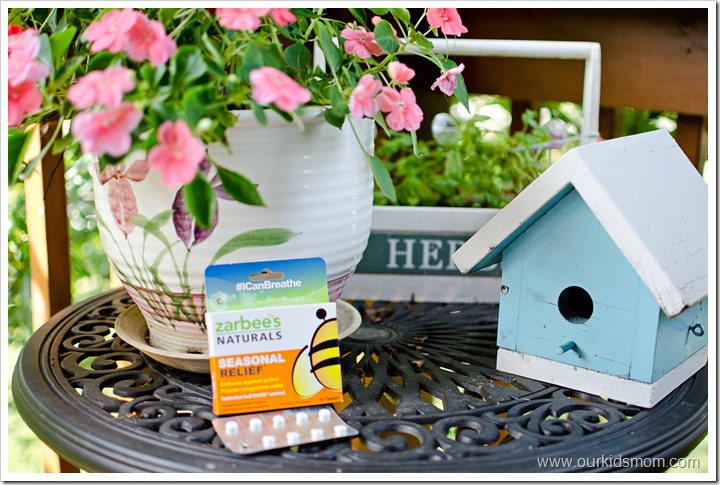 But sometimes staying indoors 24/7 just isn't a viable option. My husband has a job that takes him outside multiple times a day. That's when we look for some sort of relief from an allergy medicine. Both my husband and I would like to avoid putting a bunch of unnatural chemicals in our bodies, so we are always on the lookout for more natural options.
Zarbee's Seasonal Relief is the 1st ever natural and clinically proven product that helps with seasonal pollen and congestion relief. It is made with a clinically proven ingredient called Butterbur Ze 339, which has only been available in Switzerland until now. Butterbur Ze 339 is a unique and natural extract of the Butterbur plant. There are no drugs, diphenhydramine or medicines in their formula, just natural ingredients proven to work safely and effectively. Zarbee's Seasonal Relief is non-drowsy, non-habit forming and completely PA-safe. It is 100% drug, gluten and dairy free.
Finally an allergy relief product that doesn't take me high as a kite, make me a little loopy and drop me like a brick.
BUY IT:
Zarbee's is available at Target and CVS nationwide
Connect with Zarbee's:

     Be sure to stop by Zarbee's Facebook page for a free sample!
ZarBee's Seasonal Relief is the 1st ever natural and clinically proven product that helps with seasonal pollen & congestion relief. Click here to learn how to get your free sample of the new Seasonal Remedies.
This is a sponsored conversation written by me on behalf of ZarBee's. The opinions and text are all mine.