If you have one or more family members relying on you financially, you know you need life insurance. But the real question is: "how much?"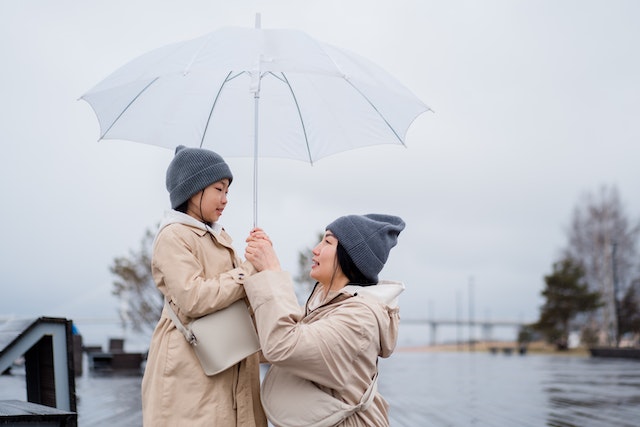 Source: Pexels
In other words, how much coverage will ensure that your loved ones are taken care of financially in the event of your death? This is never an easy question to answer – or one that you might wish to dwell on. 
However, the right life insurance plan can prevent your family from facing financial ruin and ease the financial and emotional burden caused by your passing. The tips below can help you calculate how much insurance you need to guarantee a bright future for your loved ones. 
Take a Hard Look at Your Financial Obligations
The first step to understanding your life insurance needs is to assess your current and future obligations toward your family. For example, a single mother can get life insurance that will cover just the needs of her children, while a married couple might look into financially protecting their spouses as well. 
Some of the common financial obligations you might have include:
Replacing your income 

Fulfilling mortgages

Repaying debts that can be passed onto someone else (i.e.: student loan debt)

Schooling and college tuition
While you might believe that your loved ones already have enough resources in place, it is important to consider that most people aren't financially prepared for the passing of a primary wage earner. 
Identify the Goals of Your Life Insurance Plan
According to LIMRA's 2022 Insurance Barometer Study, nearly 70% of life insurance owners feel financially secure against 47% of non-owners. But, beyond offering financial protection, life insurance can do a lot more for your loved ones. 
Understanding what the goal of your insurance plan is can help you choose the best policy for your needs. Some of the common goals primary-wage earners wish to achieve include:
Providing replacement for their salary

Fulfilling existing debts and mortgages

Helping loved ones cover burial and funeral costs

Helping loved ones cover basic living expenses such as groceries and bills

Supporting necessary lifestyle changes (i.e.: affording childcare, elderly care, and house help)

Fulfilling foreseeable expenses such as college tuition, weddings, and medical emergencies
Understand What Assets You Can Rely On
Some of the assets that you have been building over time can also work as a safety net your loved ones can rely on. So, if you have one or more of the following assets, you can deduct them from the amount of coverage needed:
Existing, group, or supplemental life insurance

Savings and 401(k) plans

Funeral expenses fund

529 savings account for college expenses

Real estate
3 Strategies To Calculate How Much Life Insurance Your Need
One of the best tips for buying life insurance online is to use a life insurance calculator. However, if you wish to double-check that a certain amount of coverage is right for you, you can try one of the methods below. 
Use the Human Life Value Method
The Human Life Value philosophy looks at your current and future potential earnings to estimate your contribution to the family's finances over time. 
You can then use this total to calculate a death benefit that will guarantee your loved ones the same standard of living they had before the passing of a primary wage earner. 
This calculation takes into account your future potential earnings and net worth, rather than your salary.
Try the DIME Model
The DIME model aims to calculate your life insurance amount by factoring in both your future expenses and future earnings. 
DIME stands for:
Debts

other than mortgages that you'll need repaying (consider adding $7,000 for associated expenses)

Income

needed by your family after the passing of the primary wage-earner. If unsure, consider calculating the number of years until the graduation of your youngest child or your retirement. 

Mortgage

payments that need to be fulfilled

Education

costs for each child (usually around $100,000 per child)
The DIME method can be one of the best ways to calculate your life insurance needs when the factors above are calculated realistically. 
Multiply Your Income to Cover Expected Living Expenses
Other methods for calculating the death benefit include:
Multiplying your income by 10 

Multiplying your income for the years left to retirement

Multiplying your income by 10 and adding $100,000 per child (to cover college tuition)
These methods should be adapted to your standard of living and unique circumstances. 
Strike a Balance Between Expenses and Coverage Amount
While you might wish to deliver the highest level of coverage to your family, it is important to notice that the death benefit is only paid out if the insured party keeps up with premium payments. That is why you should strive to find a balance between a suitable level of coverage and a policy that you can comfortably afford over time.