Sample received. All opinions are my own.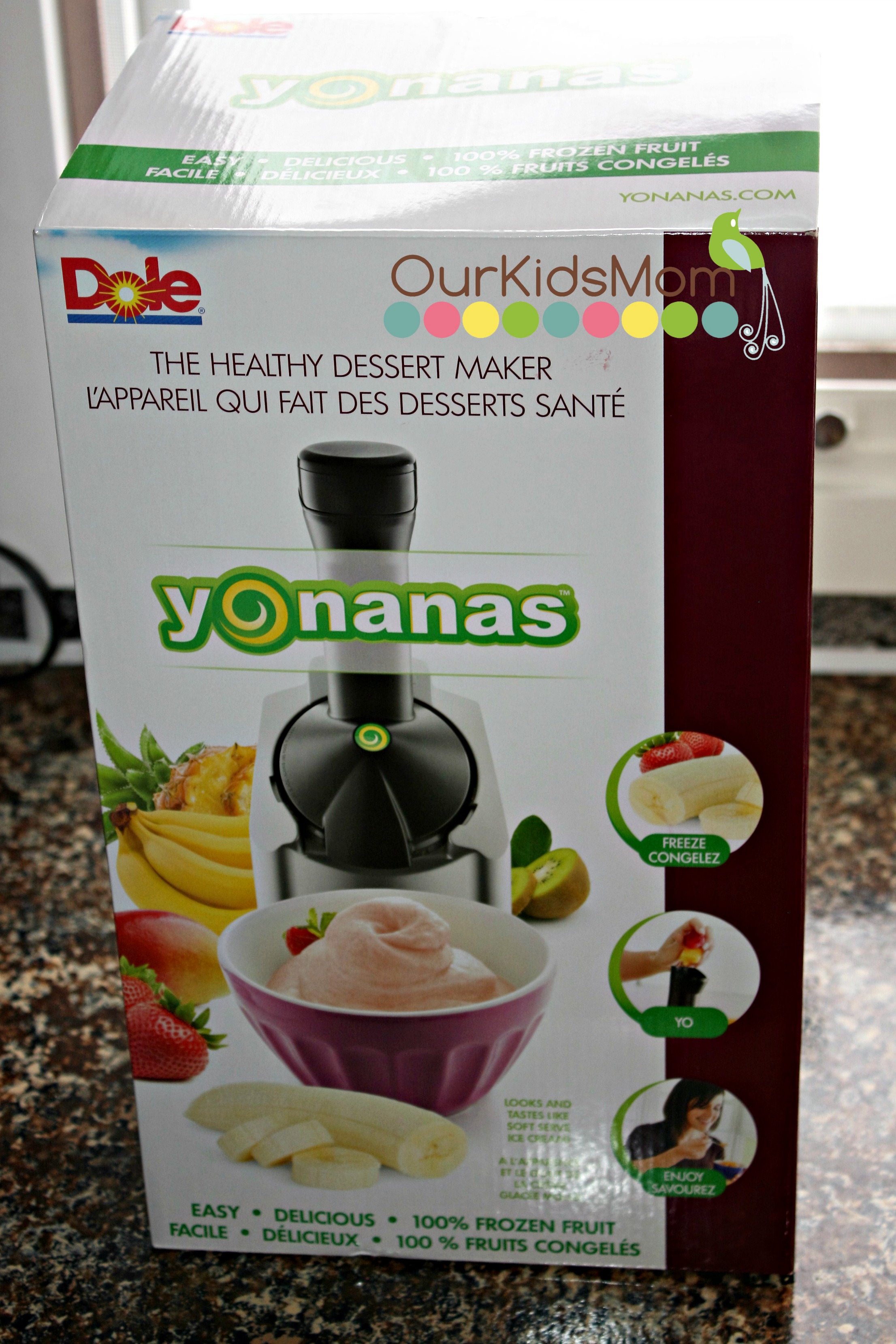 So I have been eyeing the
Yonanas
machine for awhile now, so I was thrilled to find out I was getting sent one for a review. Who wouldn't love treating yourself to a healthy alternative to ice cream?!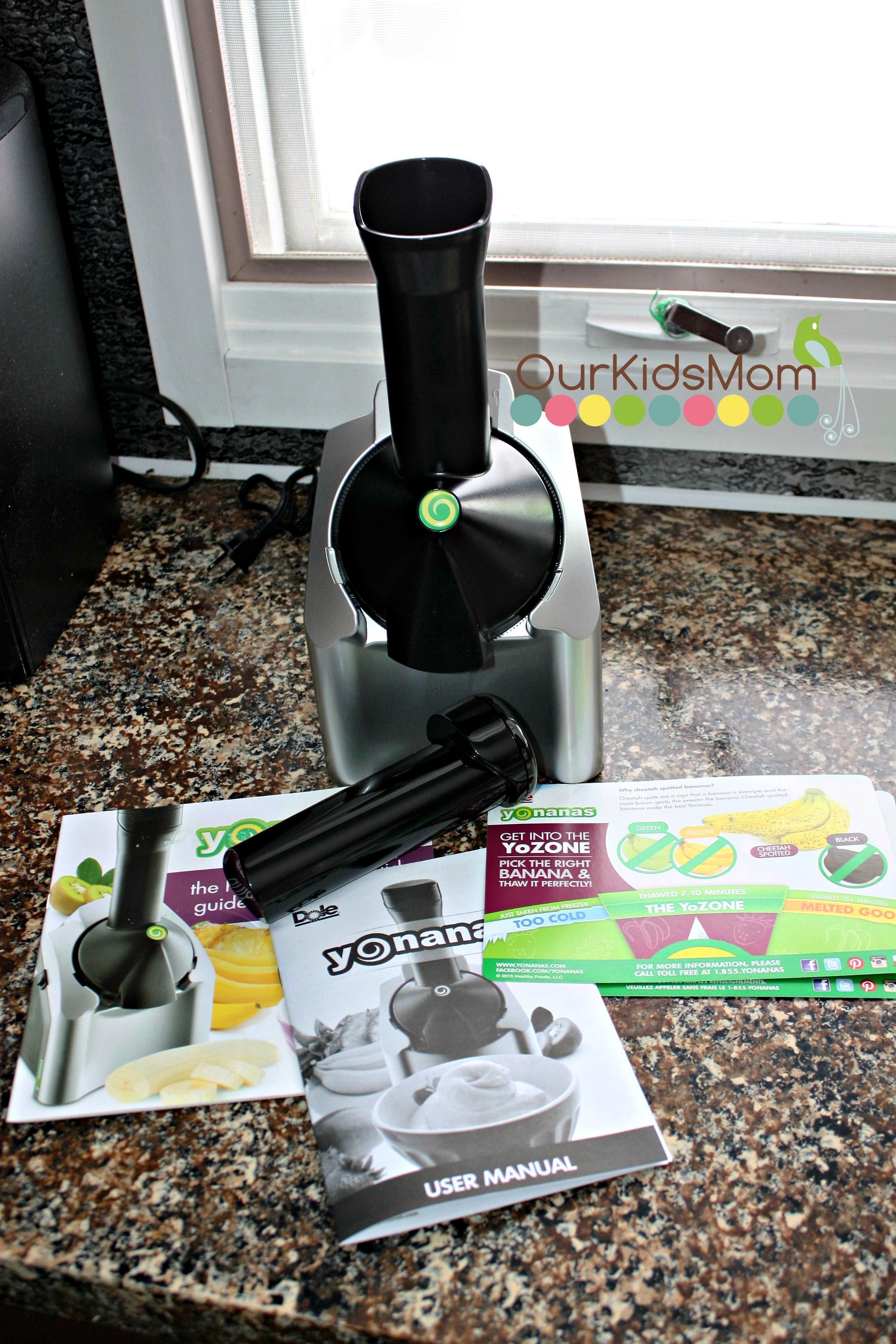 Taking it out of the box, there is no assembly, it's all ready just plug it in and start creating your yummy deserts.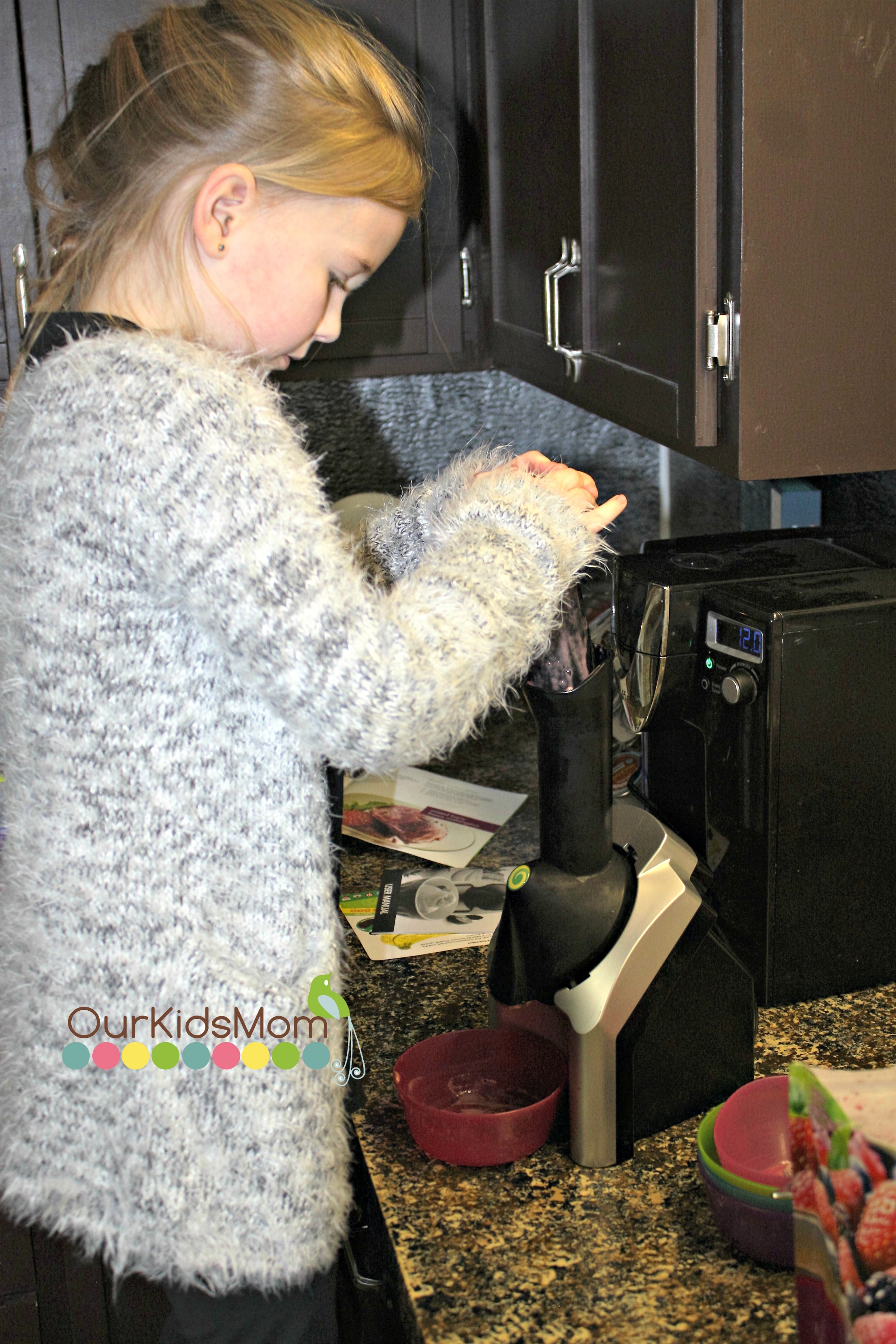 The main ingredient that you want to have on  hand is frozen  bananas. They suggest not straight yellow bananas and not over ripe ones, the perfect bananas to use are the spotted bananas. I had some over ripe bananas in the freezer for baking so I did use them and they worked just fine, it was just a little stronger banana flavor than if I had used just spotted ones.
To make your desert, first pick a recipe you want out of the included recipe book, or create your own. The one we did was a mixed berry desert. First I inserted a 1/2 a banana, then  added 1/2 cup of mixed berries and then ran that through by pushing on the plunger. Then I added the other half of the banana. Once it's all through you just have to mix it up in your bowl to combine all the banana and berries.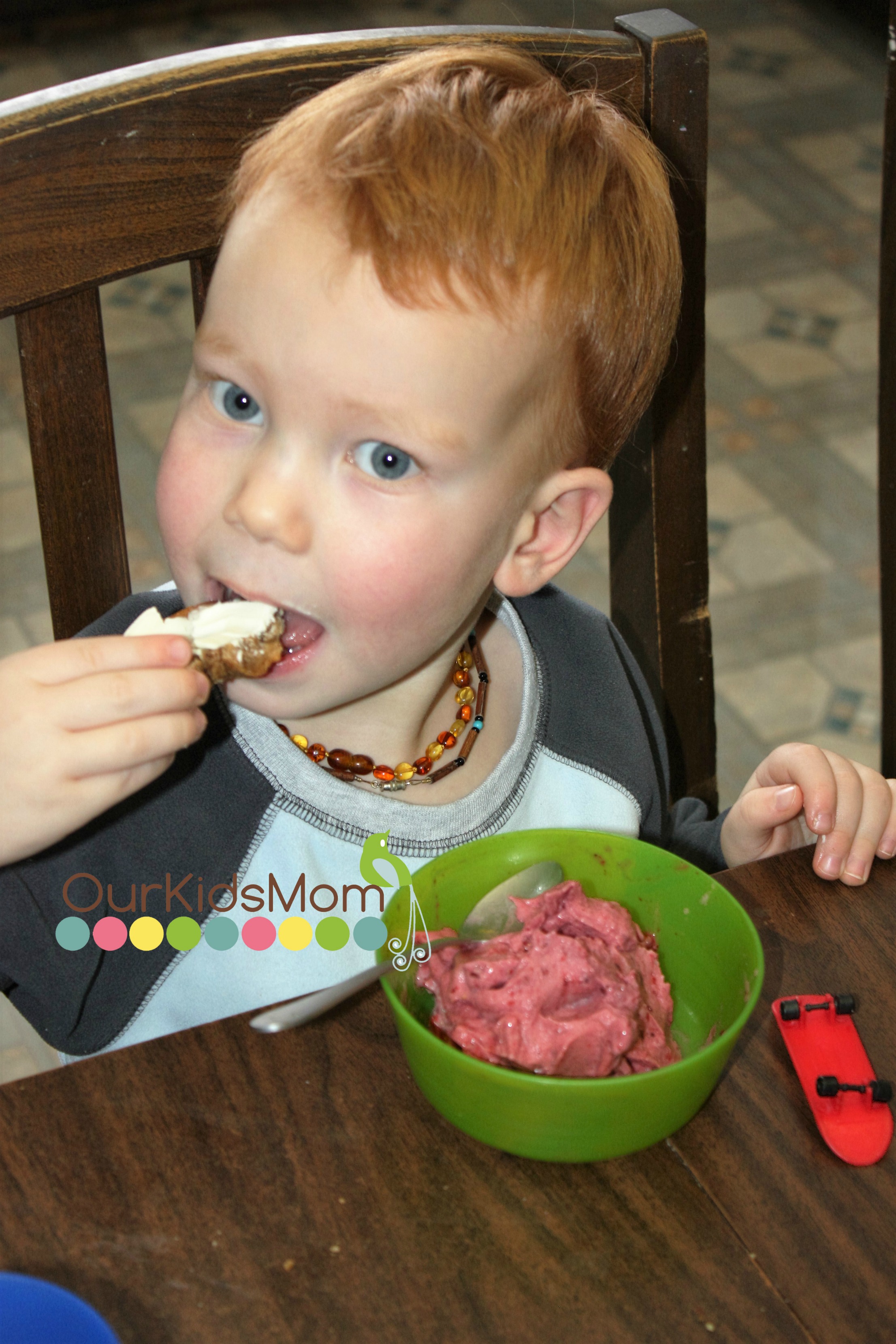 The possibilities are endless for the combinations you can create with your Yonanans machine. It claims that it tastes just like ice cream, I personally think it tastes more like a sherbet, but either way it tastes great!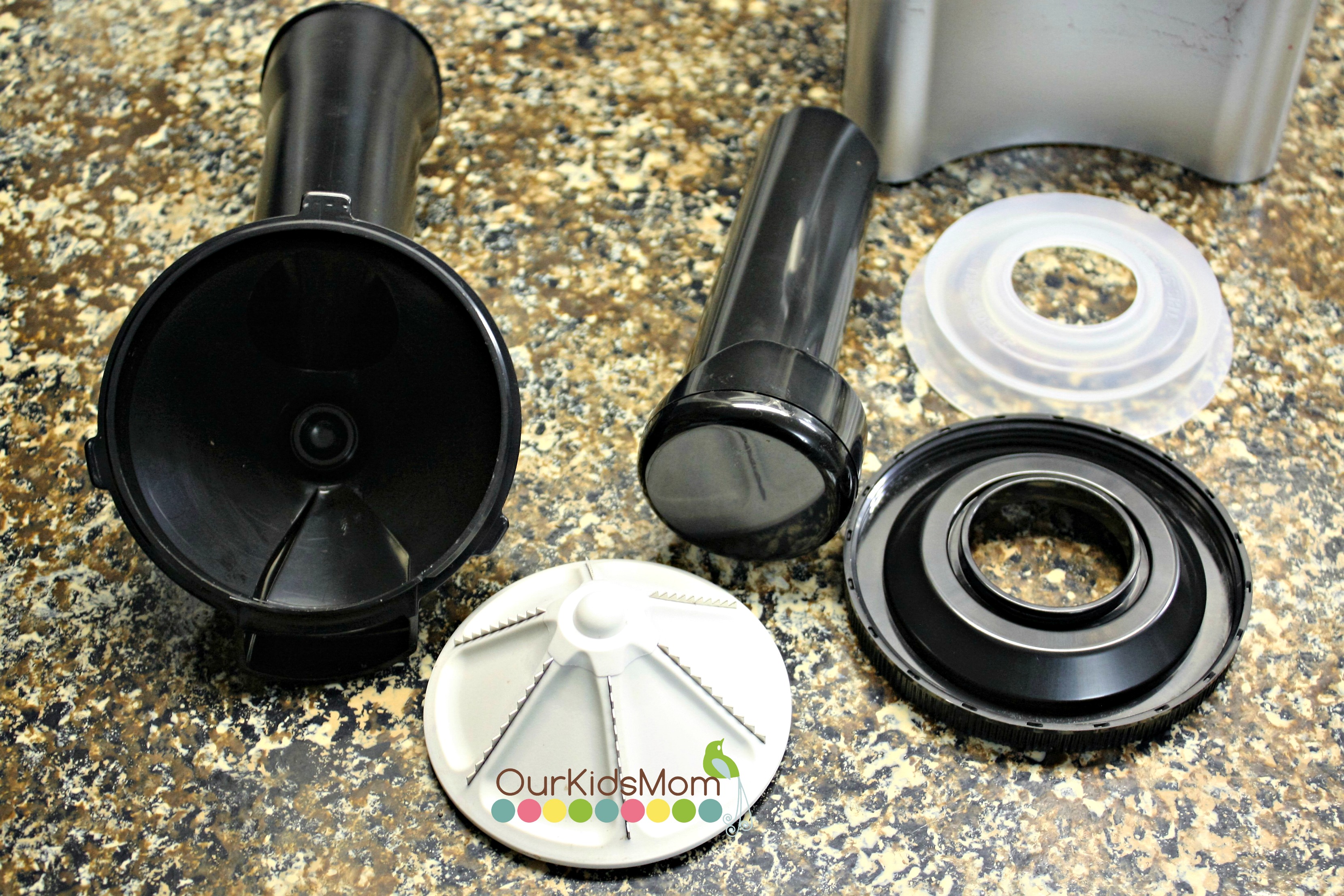 Clean up is so simple. Turn the chute to unlock it and then it will come apart where it reveals the blade cover. Remove the blade cover and  you will reveal the blade cone… then you can pull the blades out. Now simple wash with warm soapy water, or place on the top rack of the  dishwasher.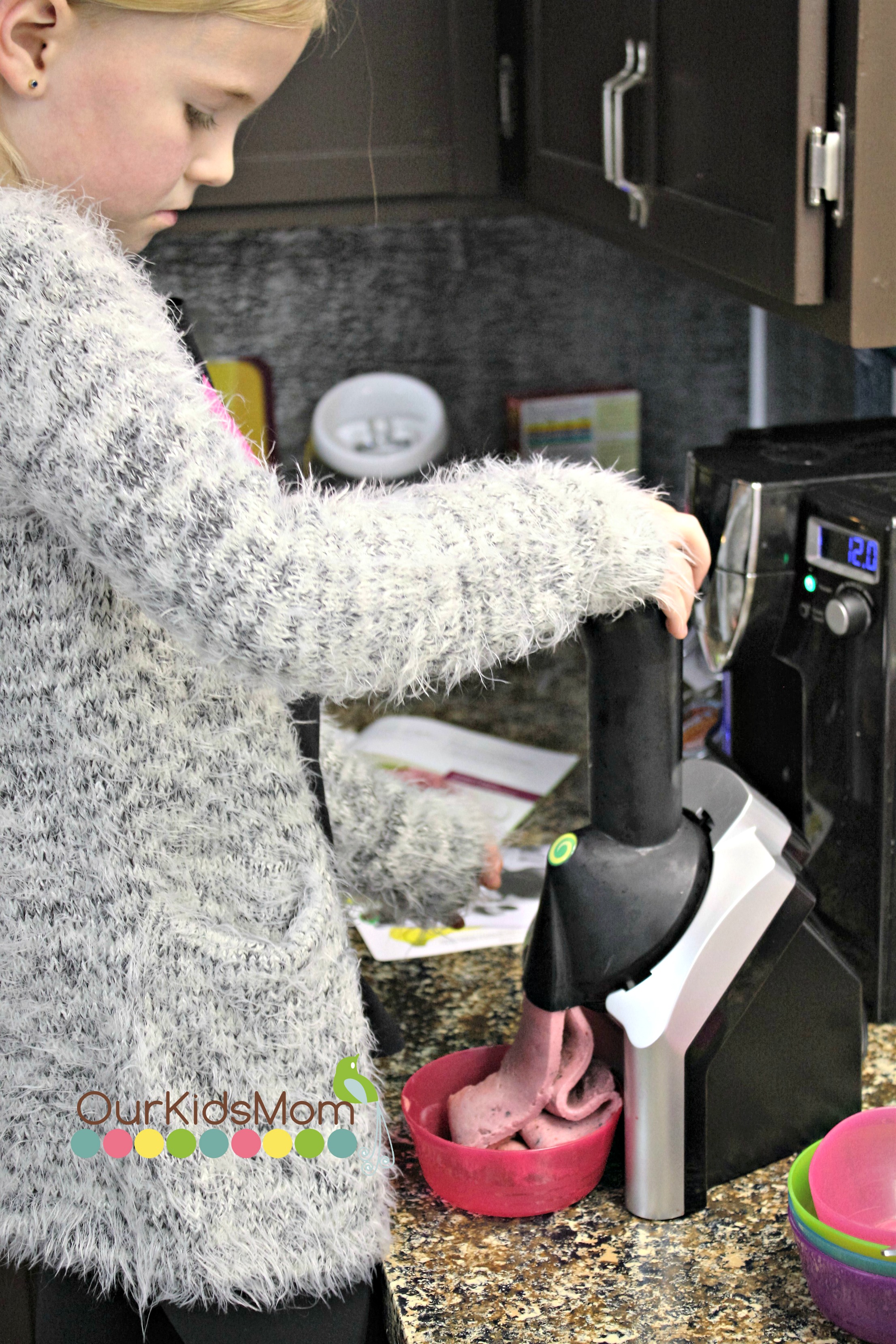 The kids  love Yonanas as it's so simple and fun to do that even they can all make their own healthy desert. They think they are getting a treat, where as a mom it's so nice to know that they are just getting straight fruit!