Yellow Chocolate Pretzel Bark for Easter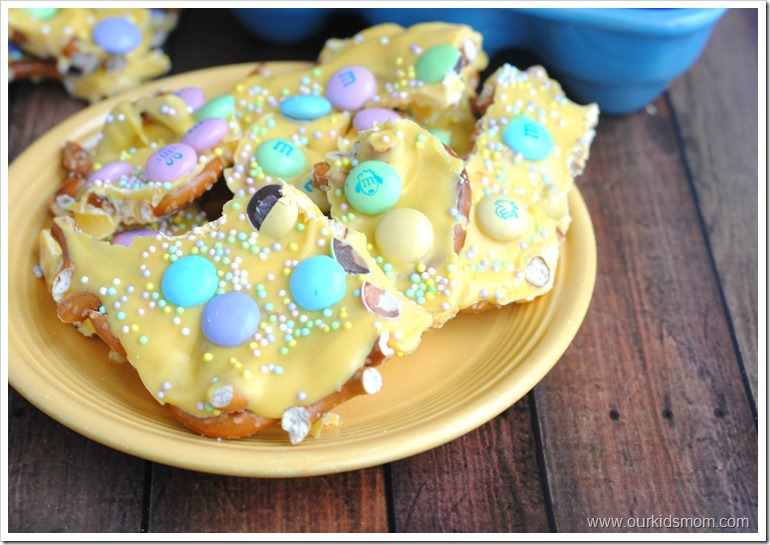 I've grown up with a healthy appreciation of chocolate covered pretzels. It was a shopping marathon tradition my mom and I had. These pretzels are taken just a tad bit further with a touch of chocolate M&Ms for a pretty Easter treat.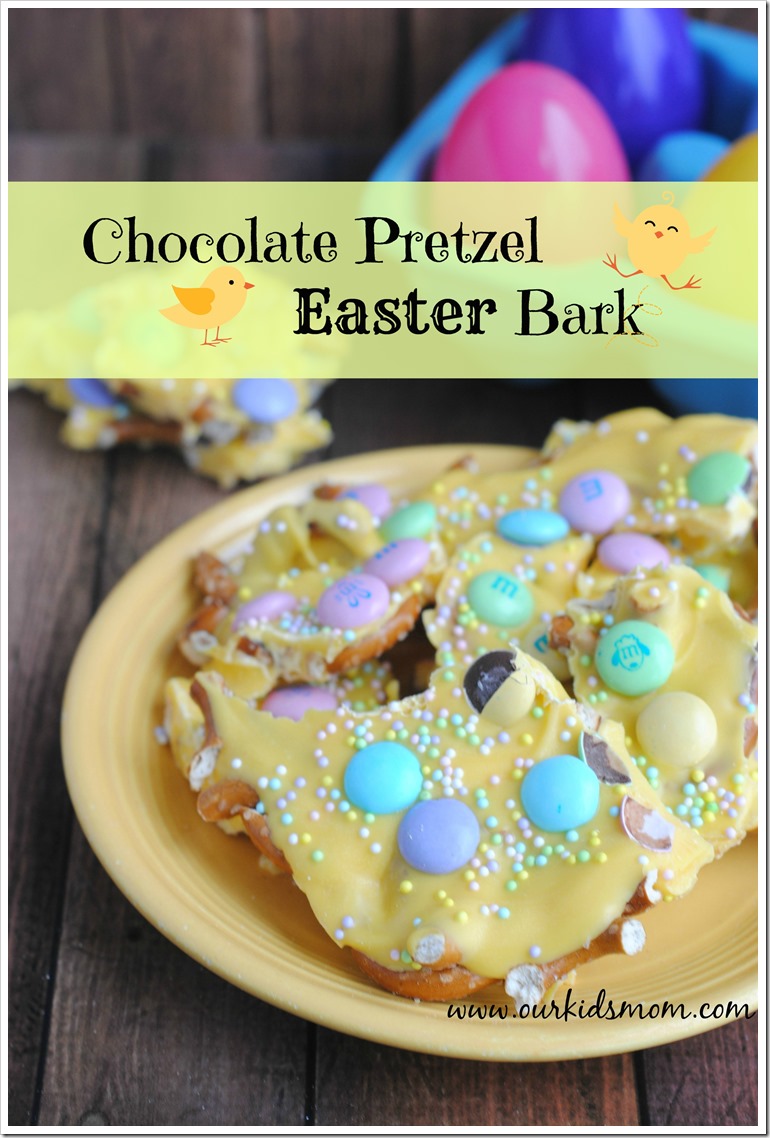 Yellow Chocolate Pretzel Bark for Easter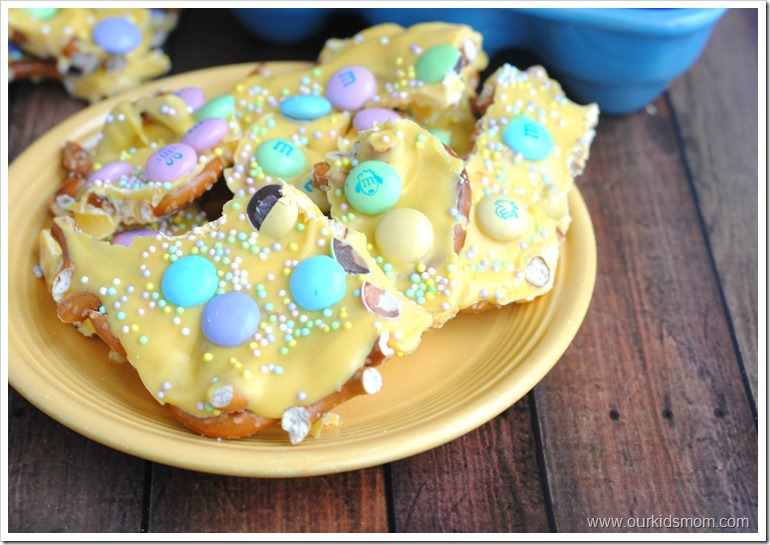 Ingredients
1 C. Easter M&M's
1 ½ C. broken pretzel pieces (I used small round pretzels, but small stick would be good too)
1 lb. Wilton Yellow Chocolate
Spring nonpareil sprinkles
Instructions
Line a 9x13 baking sheet with wax paper or foil.
Spread ¾ C. of the Easter M&M's and the broken pretzel pieces onto the lined cookie sheet.
Melt the yellow chocolate in a microwave safe dish stirring every 30 seconds until melted. Let cool 1-2 minutes.
Poor the melted chocolate evenly over the M&M and pretzel mixture. Spread out with a spatula if needed.
Before the mixtures 'sets' sprinkle the remaining Easter M&M's and the spring sprinkles on top.