Emma had to pee… so she said.
She was gone for a while and came back down to ask me something.
I asked her who's makeup that was and she started to panic…
"No Momma!! It's not makeup!" and she ran away.
The color is off in the photo, but her eyelid is pink from blush and the black marks are mascara.
I told her that was momma's makeup and she said "But MOM! I want to look pretty, too."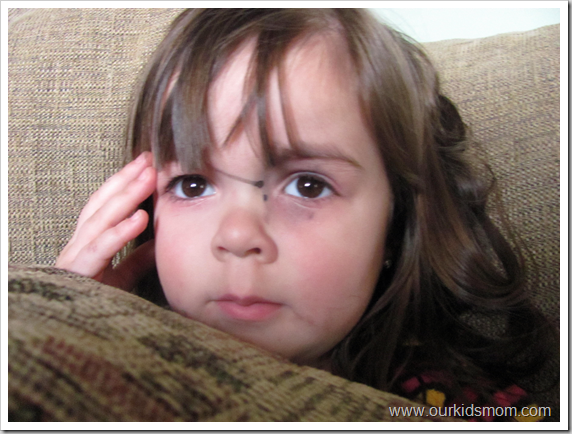 It made me laugh really.
It also brought back memories from 2 years ago when Emma got caught "red handed"…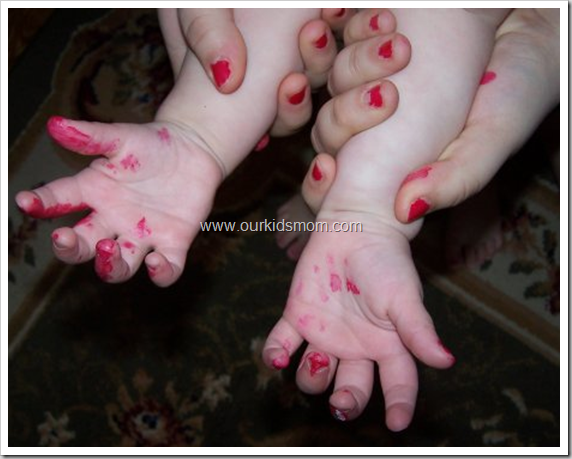 Yep, fingernail polish.
Girls! *sigh*