My husband is one of the few unfortunate souls that has to work on Christmas Eve and Christmas Day. So we decided to celebrate as a family early (the kids didn't mind at all!).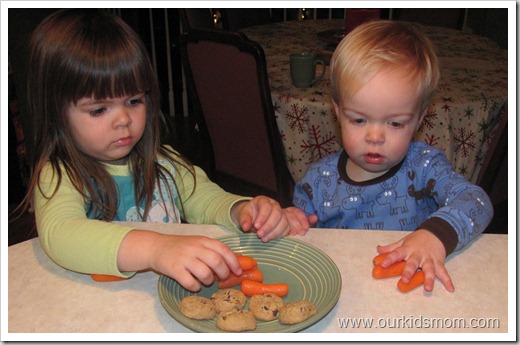 Getting ready for the BIG MAN'S arrival!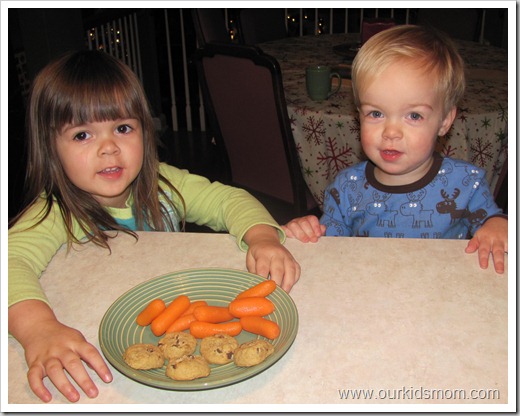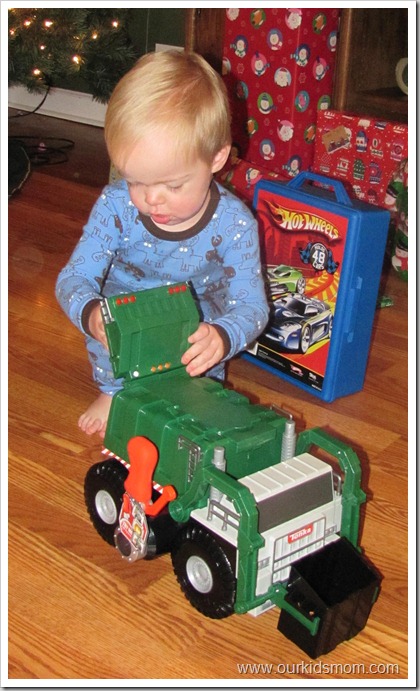 I'm pretty sure he didn't think his new Hot Wheels were trash, it was just fun putting them in his new trash truck!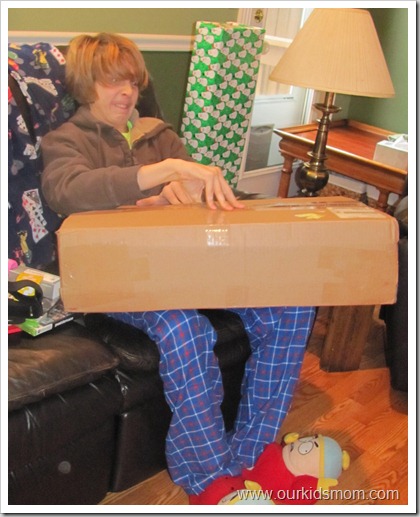 I swear I don't have a single decent picture of this boy lately! This is his instant reaction when he sees a camera!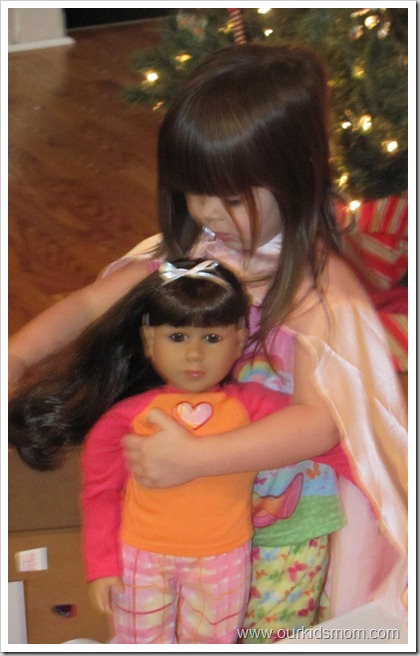 She gasped when she saw the Power Cape. When we reviewed it I told her it was for her friend Elizabeth. She wanted to keep it soooo badly. When she opened it she said "JUST like Elizabeth's!" .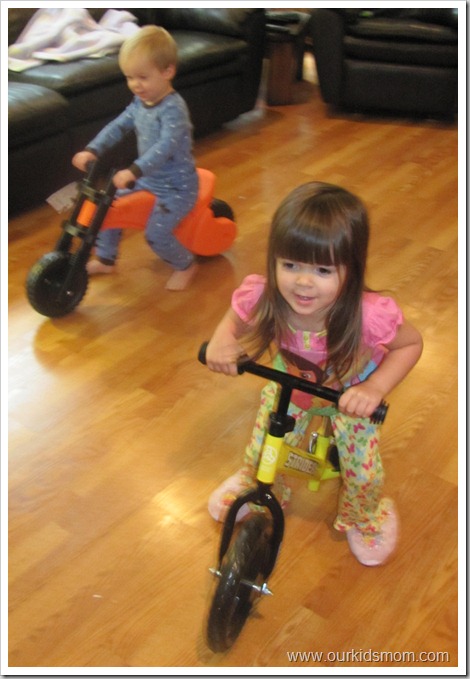 Ethan's new YBike and Emma's new Strider (reviews coming soon!).
We hope that each and every one of
you have a wonderful Holiday Season
and a happy, healthy and successful
New Year!