With my upcoming trip to NYC for the red carpet screening of Marvel's The Avengers, I have been spending quite a bit of time internet shopping for just the right dress, shoes, accessories and other clothing items for the rest of the weekend. With four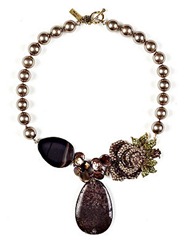 kids, my schedule (not to mention patience) just doesn't allow much time to shop at the local stores.
I remember growing up, my mom would receive the womens clothing catalog from Spiegel on a regular basis. This was pre-internet, so receiving a clothing catalog in the mail gave us a chance to escape, imagine, daydream and spend money while still in the comfort of our own home. Waiting for our packages to arrive (even now) left/leaves us with anticipation and excitement.
Now we can shop online at Spiegel.com with the same great selection and value and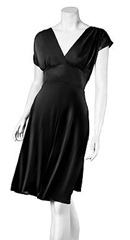 keep that dream alive.
My current mission has been to find "the" necklace (and maybe ear rings) to compliment my red carpet dress. Their selection, although not extensive, is trendy and unique. I kind of like the one on the right here, but I'm waiting for my dress to arrive before deciding on and purchasing accessories.
After perusing the pages of Spiegel online I've come to the conclusion that it is still a great place to shop for classy, stylish, trendy and elegant items. From suits for the office, sundresses for a day out, to the little black dress for a night on the town… you can pretty much still find it all!
This post brought to you by Spiegel.com