Withings Pulse O2 and Smart Body Analyzer
Samples were provided for review purposes. All opinions are my own. 
When fighting the battle of the bulge during the holiday season it's very important to keep track of all your body's important metrics. With the Withings Pulse O2 wearable and the Smart Body Analyzer scale it is easy to do just that.
The Pulse O2 is a wearable band that tracks your movements through the day. It tracks number of steps, elevation climbed, total mileage, as well as calories burned.
Wearing it at night allows you to track how well you are sleeping. Let's face it, knowing that you are getting a good night's sleep is very important to staying healthy!
The Pulse O2 syncs with your mobile phone. If you have an iPhone it will sync your data to the new Health app that is featured in iOS 8, allowing you to keep daily tabs on your health statistics, and monitor improvements.
The Withings app must be installed for this to work, but it's a very clean and efficient way to keep track of the most important information about your body.
The Pulse O2 syncs to your phone using bluetooth, and a single charge will last several days.
The Smart Body Analyzer is a scale that can measure weight, body fat, heart rate, as well as the temperature and CO2 levels of the area that the scale is located in.
Measuring body fat is very important in tracking improvement in your health. The scale also easily syncs to your mobile phone through WiFi.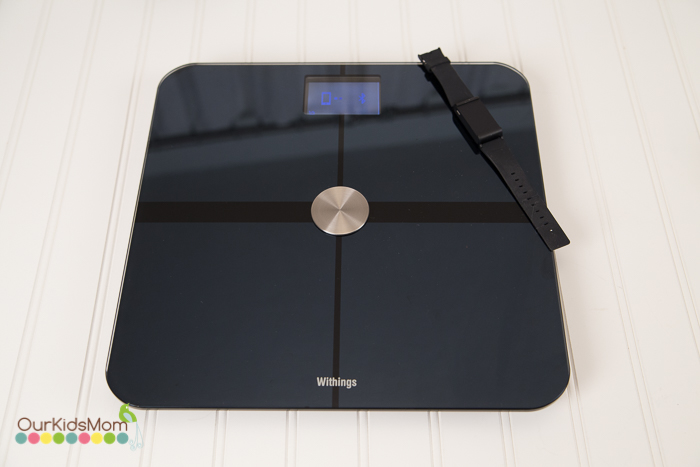 I have been using the Pulse O2 and Smart Body Analyzer for a few weeks now and it's been extremely beneficial on my latest attempt to improve my weight.
Since starting I've been able to track the improvements to my weight and body fat composition.
The Pulse O2's measurement of my steps has also prompted me to go out of my way to take the longer walk. Hitting the goal of 10,000 but with the help of the Pulse O2, I have been getting closer and closer to reaching the goal!
BUY IT 
The Withings Pulse O2 and Smart Body Analyzer are available through their website, www.withings.com.
WIN IT:
ONE OurKidsMom reader is going to win a Pulse 02 Tracker RV $119.95!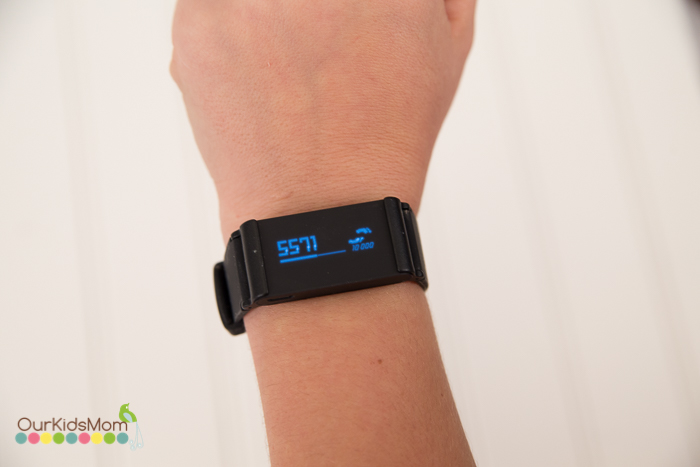 This giveaway ended at 11:59 PM EST on December 19, 2014.