Get ready – Winx Club is taking over Stardoll!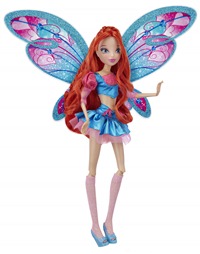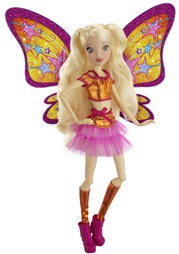 For two months, Bloom and Stella will be featured in the Stardoll Plaza Window (http://www.stardoll.com/en/). Girls can purchase either Bloom and Stella's fashions for their suite, or the Winx Club fashion dolls. In addition, Girls can send a wish list email to let their family and friends to let them know what Winx Club items they want.
Also, during the last week and half of October, Stardoll will be holding a Winx Club scavenger hunt! Girls can search the site to find five designated 5 Winx Club items. Winners will receive a Winx Club Flora Believix Doll and Flora Believix fashion for their avatar in their suite!