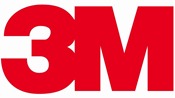 With winter upon us we are spending more and more time indoors. I start to think about reducing warm air leakage in cracks and gaps around the home. Winterizing your home for cooler temperatures helps not only keep your house warm and safe for family and holiday guests, it can help reduce your energy bills. But did you know that when you seal up your house for winter, indoor air can be give times worse than outdoor air (according to the EPA)?
When shopping for an air filter, often times price helps us make a quick decision. BUT, if you purchase a high quality filter like a Filtrete Elite Allergen Reduction Filter from 3M, it captures 94 percent of large airborne particles like pet dander, mold spores and dust mite debris from passing through the filter. Take a good look at the cheaper filters. The fibers are loosely intertwined with larger spaces allowing the airborne particles listed above to pass through.
Winterizing means more than changing your filter. Here are a few more winterizing tips to help reduce your energy bills this winter:
Properly install weatherproofing around your doors and windows.
Ensure the insulation in your attic hasn't gotten compacted.
Check around your dryer vent, the kitchen exhaust hood vent and the water bib for your garden hose.
Use a programmable thermostat and lower the temperature while the house is empty throughout the day.
Keep the gutters clean and ensure water properly drains from your house by filling in low areas with soil and sloping the ground away from the homes foundation.
Have your roof inspected for leaks that can occur from strong winds. Rainwater can be pushed under the shingles of your roof causing damage.
 I wrote this review while participating in a blog tour by Mom Central Consulting on behalf of Filtrete and received a promotional item to thank me for taking the time to participate.