Winterfest at Worlds of Fun
If you are looking for a fun family activity to do that will turn into a holiday tradition over this holiday break, it's time to check out WinterFest!
WinterFest is a new celebration of the holiday season at Worlds of Fun in Kansas City. The park has been transformed into a winter wonderland so that you can immerse yourself in the season's spirit. Before you even enter the park you are greeted with an archway of snowflake lights to spark the excitement in all.
The park is absolutely beautiful with all of the holiday lights. There were many times I had to just stop and take in the sights.
The kids were full of excitement and ready to tackle all of the activities. We couldn't move fast enough for them!
Some of the fun activities available included:
Ride some of the open rides like Spinning Dragons, Bamboozler, Cyclone Sams and a few more
Take a photo with St. Nick
Meet holiday characters like Jack Frost, the Sugar Plum Fairy, Candy Cane, and Jingle Bell
Each night Jack Frost makes it snow every night accompanied by colorful holiday lights and holiday songs
Decorate cookies with Mrs. Claus
Ice Skating in one of the largest ice skating venues anywhere
Write and mail a letter to Santa
Pet a few live animals from the Manger Scene
Make ornaments, greeting cards and a souvenir from WinterFest at Sally's Christmas Crafts
Shop the local Artisan Alley showcase from more than 30 local artists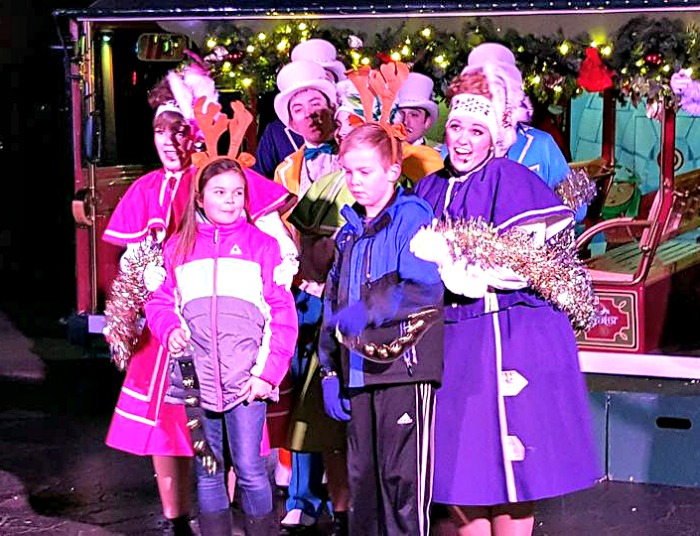 If you're in the mood for a little entertainment, you can find several world-class live entertainment shows. We happened to be near Camp Snoopy when The Polar Express pulled up for a fun little show. Emma and Ethan were chosen from the audience to participate!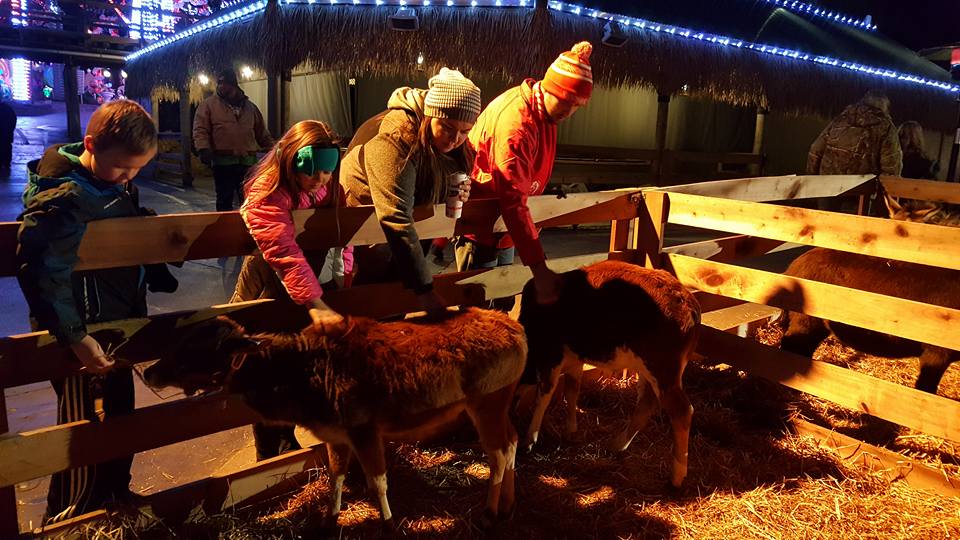 The kids were so excited to visit the Manger scene to pet the live animals. Their favorite animal were the calves. When I asked them why they said because they've seen the other animals at petting venues before, but this was the first baby cow they've gotten up close to.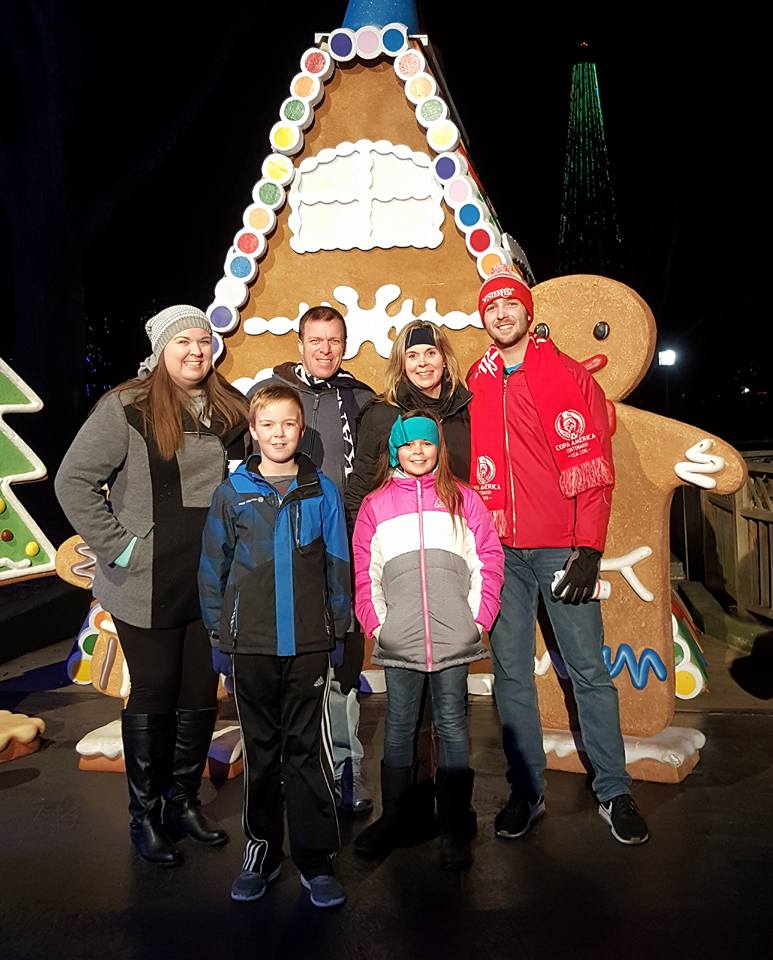 Holiday activities for a family like ours can be hard to agree on. I can say without a doubt every single child agreed they had a great time at WinterFest! I appreciated the random heat lamps to warm up while the kids rode a ride and the unlimited hot chocolate mug is well worth the investment. We filled up at almost every stop … it kept both our hands and our tummies warm!


See just a few of the highlights of our visit below…
This post was in partnership with Blog Meets Brand and Cedar Fair. All opinions are my own.