Winter Snowmen & Poinsettia Cupcakes
I love holiday themed baked goods. After taking the Wilton cake decorating classes my passion for cakes/cupcakes has grown (I wish my time to make them had!). I wanted to share one of my favorite Christmas/Winter themed cupcakes.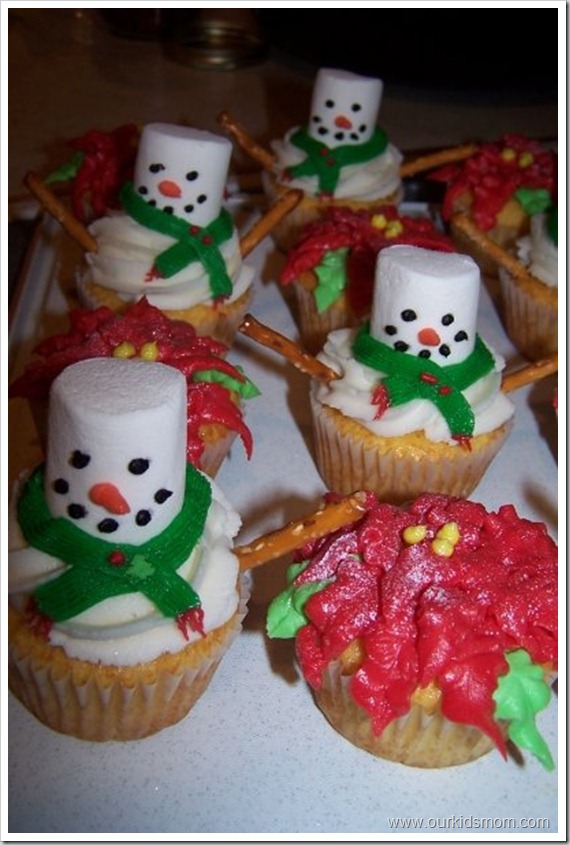 These adorable cupcakes are super simple to make and steal the show.
The snowmen…
swirl pipe a base of white buttercream. Place a marshmallow on top, pipe on the scarf, eyes and nose and place 2 pretzel sticks in for arms… voila!
The poinsettia cupcakes…
using a leaf tip start with a layer of red leaves (I used 9) with 2-3 green leaves. Add a couple more layers of shorter leaves… I did 6 on the 2nd layer and 3 on the top. Put 3 yellow dots on top and sprinkle with Wilton shimmer dust.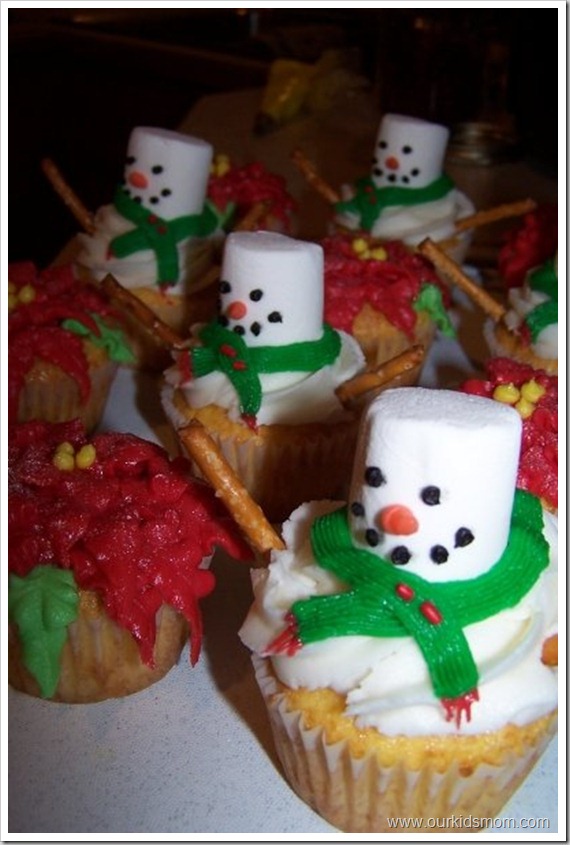 Enjoy!