I would like to take a second to introduce my newest reviewer… baby Andrea. She will be my "baby tester" (as will her mom). They are a welcome addition to the OurKidsMom review team!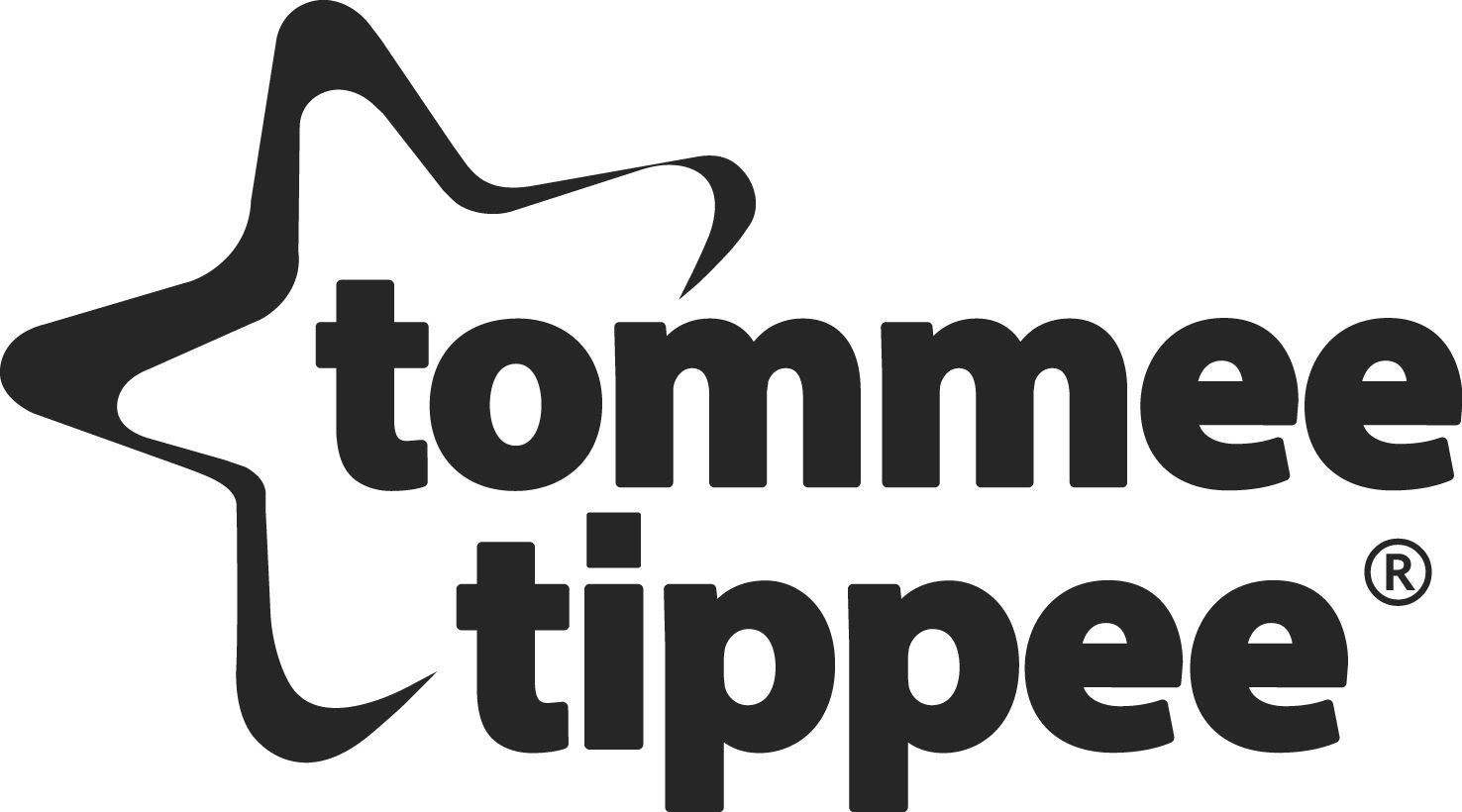 Closer to nature® bottles are designed to be the closest thing to natural breast feeding.  The super-wide nipple flexes and stretches like the breast and the sensitive anti-colic valve allows babies to feed comfortably with less air and vacuum build-up.
Andrea just turned 2 months old and has been exclusively breast fed since birth. When I was asked to review Tommee Tippee's "Closer to Nature" bottles I was excited. I knew it was time to teach her how to use a bottle in case I ever needed to leave her. When we first attempted the bottle with Andrea I noticed a few things that I really liked.  The nipple of the bottle is very soft and flexible, more like a  mothers breast. The shape of the bottle was really
nice and made it easier to hold while feeding her. When we went to give the bottle to Andrea she fiddled around with the nipple for a few minutes and was trying to chomp on it versus sucking. While holding the bottle there I did notice that the nipple leaked a little from the tip and I think this helped her realize what it was. Once she figured it out she did form a nice latch to the bottle. I think that our first attempt with the bottle went very well and I am confident that if she had to do it again she could.
Because Andrea was born at 37 weeks she had a very small mouth. When it came time to find a pacifier for her it was a nightmare. We received a pacifier from the hospital that she loved.. with the exception that the nipple was just a little too long. Every time we gave it to her she would gag a little. With her strong desire to suck we found ourselves at all of our local stores purchasing every newborn pacifier that we could find. In the end, all of the pacifiers that we purchased were just as long as the hospital pacifier and caused the same problem. When we received the Soft Shield newborn pacifiers from Tommee Tippee I was excited to try it for a number of reasons. I loved the look of the soft shield pacifier as it resembled the one from the hospital, but it was much cuter! My husband and I love how you can see down the pacifier and watch their little mouths suck on it. The silicone shield is nice and flexible so when she sucks it doesn't leave red marks all around her mouth. We also liked the fact that it is orthodontic and it expands, stretches and flexes to fit the baby's palate. The most exciting part for us is that the nipple is just a smidge shorter than the typical newborn pacifier. When we gave it to Andrea she didn't gag and she is now glued to it. We are so very happy with this pacifier and I'm sure Andrea
would say the same.
BUY IT: You can purchase a 3 pack of the 5 ounce Closer to Nature bottles for $17.99 and a 2 pack of the Closer to Nature Pacifiers for $5.99.
WIN IT: One OurKidsMom reader is going to win their choice of one 3 pack of Closer to Nature 5 ounce bottles or two Closer to Nature 9 ounce bottles.
Rules:
You do not have to be a blogger to enter/win. An email address is required to enter. Please leave it in your comment or make sure one is visible for me to find in your Google profile. The winner will be chosen via random.org and contacted via email. A reply to the winning email is required within 48 hours before a new winner is chosen. This giveaway ends at 11:59 PM EST on November 17, 2010 and is open to residents of the US.
Disclosure:
This post was written by me and was not edited by anyone. The opinions expressed in this post are entirely my own and have not been influenced in any way. I received product for review purposes only. I was not compensated for writing this post. The sponsor is responsible for prize fulfillment and will be shipping the winner(s) their prize(s). For more information please read my disclosure policy.