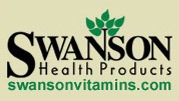 Swanson Health Products was kind enough to send over these fabulous products for our family to try out…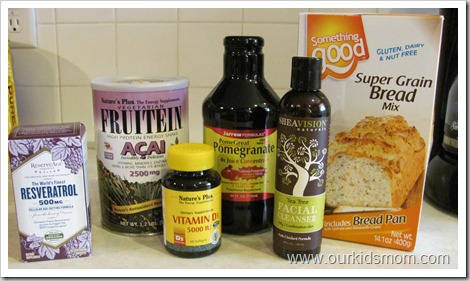 As we have been trying to eat healthier: more whole foods, less processed, organic when possible… these products were well received.
I wanted to start with the ReservAge Resveratrol. For years now I have been hearing the benefits of wine for your heart. Unfortunately, for me, I haven't found a wine that I truly like and enjoy. Now I can take Resveratrol and receive all the health benefits of red wine, without the adverse effects of alcohol!
The Fruitein Protein Energy Shake provides a vegetarian high protein boost in a delicious shake. With an outstanding ORAC (Oxygen Radical Absorbance Capacity) value of 2000, every smooth and sumptuous serving of Fruitein Acai Shake supplies this comprehensive Acai activity along with vitamins, minerals, complete vegetarian protein and more than 115 whole foods.
The Vitamin D3 5,000 IU provides 5000 IUs of vitamin D3 in each gluten-free softgel with this Nature's Plus formula. It provides you with a bioavailable, active form of vitamin D3 (as cholecalciferol). Just one softgel provides you with 1250% of the Daily Value for D3. It is also free from the common allergens yeast, wheat, corn, soy and milk.
Pomegranate Juice Concentrate  is 4 times more concentrated in antioxidants than regular pomegranate juice. Pomegranate tops all other conventional fruits, including blueberry and strawberry, in its ORAC (Oxygen Radical Absorbance Capacity) value, ranking pomegranate as one of the most powerful antioxidant fruits. Pomegranate has been shown in scientific studies to benefit cardiovascular function, healthy cell replication, and antioxidation protection. I like to add it to my frozen fruit smoothie/shakes for a little zip in taste and a big boost in antioxidants!
 The Tea Tree Facial Cleanser from Shea Vision Naturals is ideal for oily and combination skin. This gentle formula prevents excess oil while rejuvenating skin, leaving it with a healthy, radiant glow. Tea Tree Oil cleanses and calms skin. This formula also features allatoin. Along with tea tree oil, botanical extracts rosemary and aloe vera soothe, nourish and condition skin cells. 100% natural. Paraben and phthalate free. Lauryl/laureth sulfate free. No petroleum derivatives. It hard to find such a hard working facial cleanser with all natural ingredients.
Something Good Super Grain Gluten Free Bread Mix features quinoa and amaranth grains. The wholesome, healthy flavor is great for people who prefer robust style breads. It's easy to mix and bake – plus freezes and thaws well. It tastes great with olive oil, dips or hummus. Free of gluten, wheat, dairy, egg, peanut, tree nut, soya and fructose. 0g trans fat.
Be prepared to spend quite a bit of time sifting through the Swanson Health website. They offer a wide variety of healthful, natural, non-allergen products that can be difficult to find locally. Our family adored all of the products Swanson Health picked for us to sample.
BUY IT:
Gluten Free Bread Mix for $5.89
Pomegranate Juice Concentrate for $20.27
Tea Tree Facial Cleanser for $5.49
Fruitein Protein Energy Shake for $20.93
Vitamin D3 5,000 IU for $15.19
ReservAge Resveratrol for $56.99
WIN IT!
One OurKidsMom reader is going to win a $10 e-gift certificate to Swanson Health!
This giveaway ended at 11:59PM EST on May 24, 2011.
Disclosure:
This post was written me and was not edited by anyone. The opinions expressed in this post are entirely my own and have not been influenced in any way. I received a sample for review purposes only. The sponsor is responsible for prize fulfillment and will be shipping the winner(s) their prize(s). For more information please read my disclosure policy.
Are you interested in getting some free Swanson Health Products goodies to review on your own blog? Then check out the Swanson Health Blog

for all the details.