Spring Is Here at Tea Collection Children's Clothes

I fell in love with Tea Collection clothing last spring, was giddy with last year's summer line and made a little guy extra happy with a firetruck shirt from 2012's fall line. The weather is finally warming up here in the midwest and the kids have been begging to wear their lighter clothing. It was only natural that I turn to Tea Collection for some fresh new spring clothing and Emma & Ethan couldn't be happier.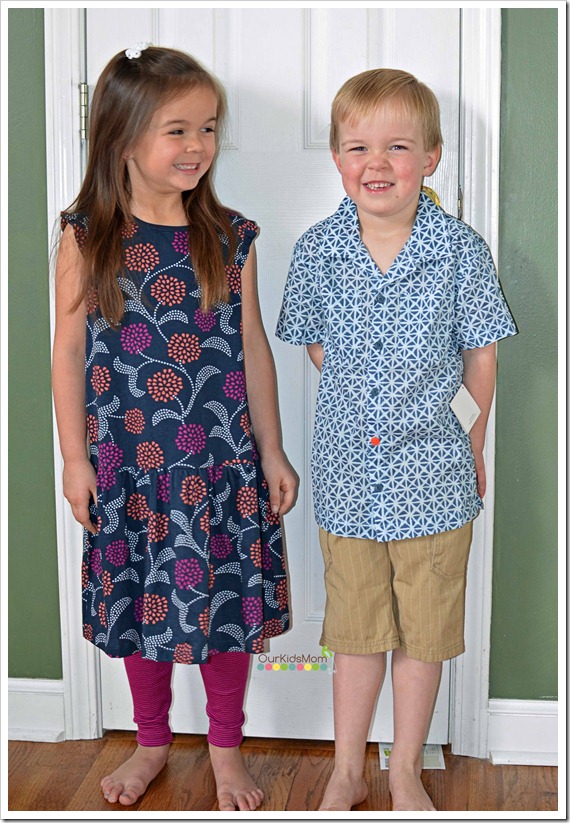 The kids were so excited with their first outfits that they couldn't get the sillies out enough for a photo shoot.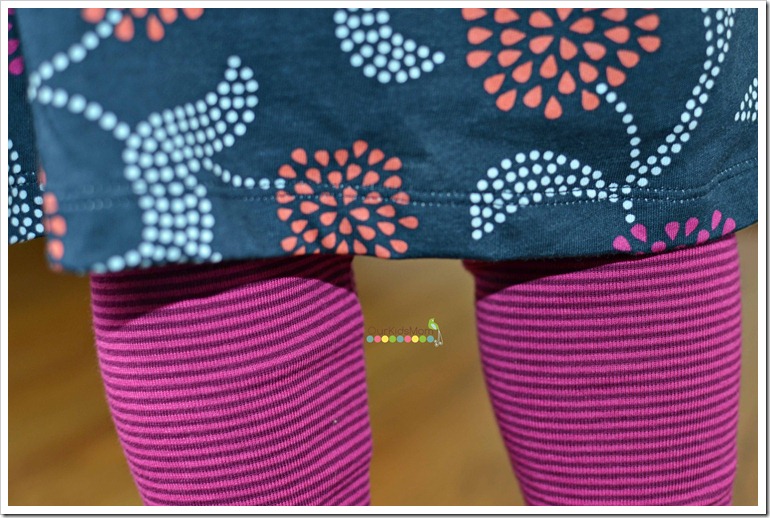 Emma was over the moon with her cute little dress and  mini stripe rib leggings. I love the deep richness of the blue combined with the floral dot print on Emma's skin tone. She loves the drop waist and how flowy the dress is, not to mention how comfortable the entire outfit is to wear. The leggings match perfectly and bring out the beautiful pinks in the dress. When I put the camera down Emma couldn't resist twirling and twirling.
Inspired by South Africa's lush flowers and ubiquitous beadwork, we rendered hydrangeas in this bead-dot print. No matter how fast she twirls, the flowers stay put.
Mini length

Drop-waist dress with full skirt

100% Cotton Jersey

Machine Washable

Imported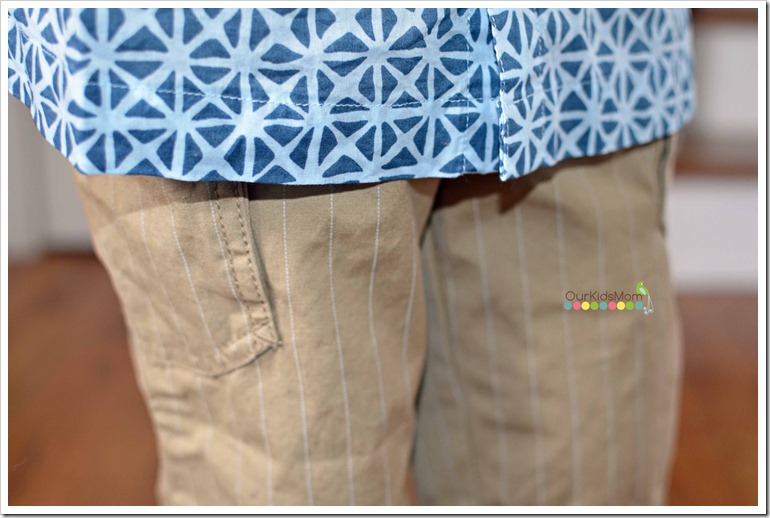 Ethan has always had a love for button down shirts that aren't overly dressy (aka Hawaiian shirts). When I showed him the camp shirt his eyes lite up and he grinned ear to ear. This is now one of his favorite shirts to wear. It is lightweight, blue (his favorite color), the buttons are fun because of the different colors, is comfortable to wear and looks nice. I like that it's not gaudy like some of his older favorite shirts, but rather stylish.
In the Limpopo region, "madi a thavha" means "water from the mountain." Charmed by the words, we created this print.
Super soft garment wash for broken-in feel

Contrast button detail with pointed collar

100% Cotton, Light Weight

Machine Washable

Imported
The Encomo side pocket shorts are super comfortable for him to wear with a full elastic waist. Ethan still struggles with snaps and buttons on pants, so the confidence he gains from being able to pull his pants on and go is priceless. The side pockets are in the perfect position for him to hide his little treasures like Hot Wheels and pennies.
Encomo means thank you in the Tsonga language. These simple striped shorts with full elastic waist makes dressing easy. Encomo!
Length hits at knee

Garment washed for soft hand

100% Cotton, Canvas

Machine Washable

Imported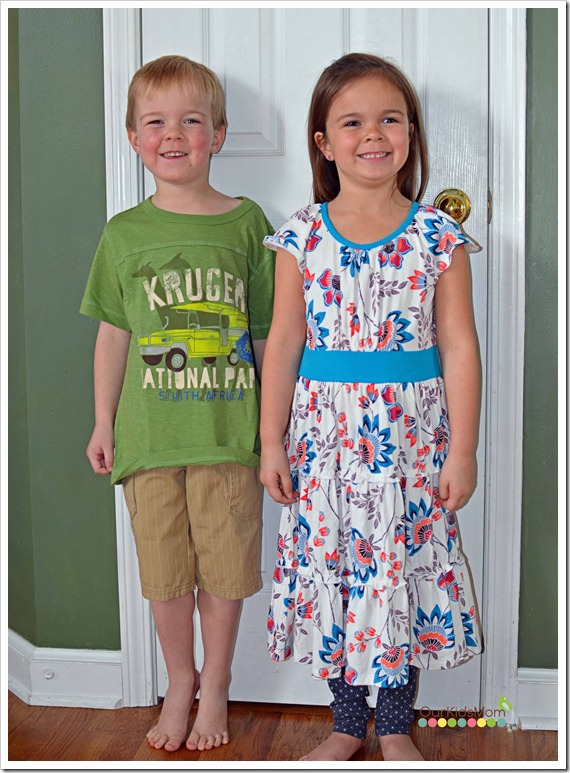 As you can see, the sillies have not left the building.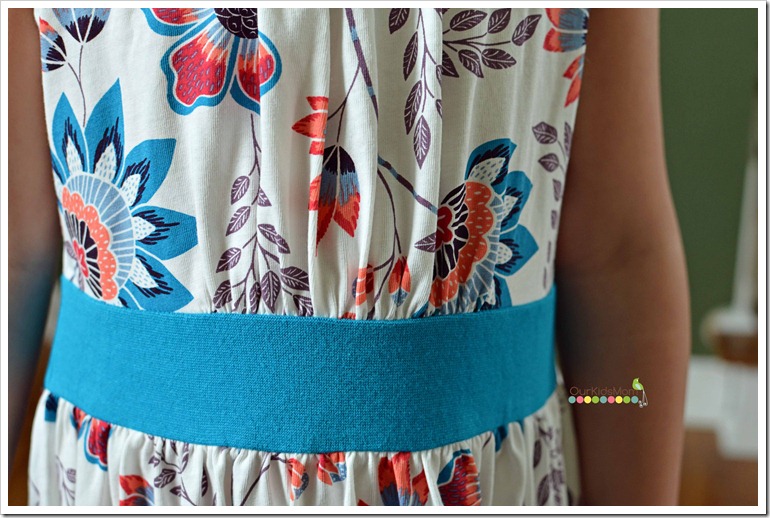 Emma was once again thrilled with modeling a dress. I ordered this dress in the same size as the Hydrangea Flutter Dress above. I tend to get clothes a little big for the kids so that they fit for an entire season. I think that because of the waistband on this particular dress, it's not advisable to purchase big as it definitely looks too big for her. Fortunately I know it won't be long until Emma can wear it and have it fit properly.
The title says it all… the skirt is sure to please any little girl as it is a super twirly 3-tier skirt. The colors are bright and pop against the white background. The white gives it a fresh, crisp feel perfect for spring and summer.
It whirls. It twirls. And it sings in the key of spring. The perfect dancing dress in a dancing floral print. Inspired by works from the Ardmore Ceramics artists that we visited in South Africa.
Hits at knee

Banded waist with twirlable 3-tier skirt

100% Cotton Jersey

Machine Washable

Imported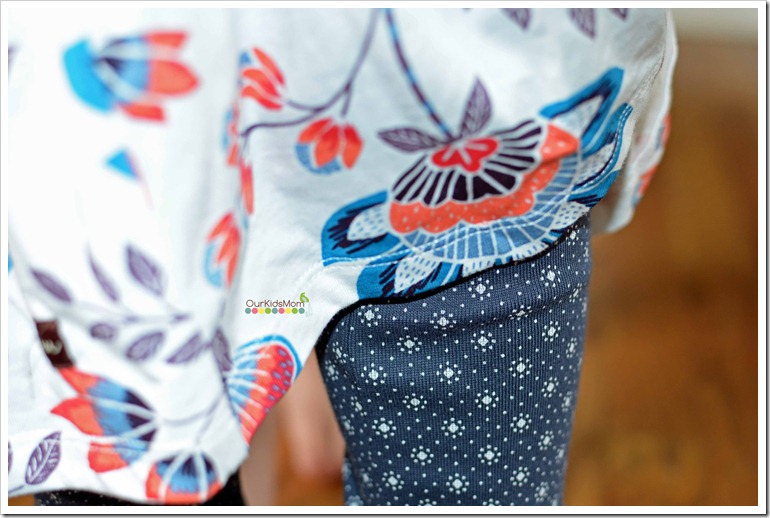 I love leggings with dresses because it keeps their little legs from freezing on crisp mornings and they are easily removable if it happens to get too hot in the afternoon. I also love how getting just the right pair helps make the colors pop in the dress.
They mix and match with nearly all of our dresses, and the tiny pin print says Tea.
Engineered waistband stays put throughout play

Key layering item for spring

100% Cotton, Ribbed

Machine Washable

Imported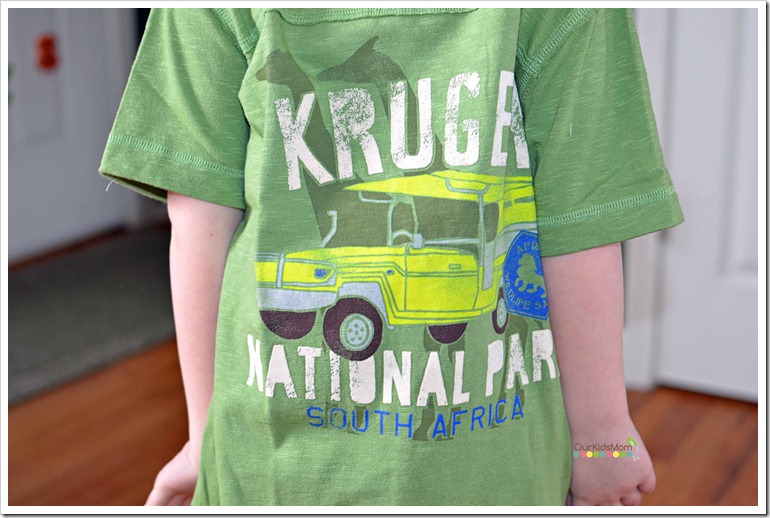 Ethan loves t-shirts, but not just any t-shirt. It has to have something visually stimulating that he likes on it to be worthy of him wearing it. This particular t-shirt he loved the giraffes in the background and the cool jeep. I love the shade of green and how it's not just a solid color but has little specks of a lighter green in it. It is a light weight shirt perfect for the upcoming hot summer days.
In South Africa's Kruger National Park, a 7,500-square-mile game reserve, many visitors on safari watch for the big five of lion, leopard, rhino, elephant and Cape buffalo.
Original distressed screen-print graphic

Raw edge detail at neckline

100% Cotton, Slub Jersey

Machine Washable

Imported
Sifting through the Tea Collection website just now I found probably five more things I'd love to see on each of my kids. I think there is definitely a print, style or cut for just about anyone's taste and I enjoy their uniqueness and quality.
       Disclosure of Material Connection: I received one or more of the products or services mentioned above for free in the hope that I would mention it on my blog. I only recommend products or services I use personally and believe will be good for my readers. I am disclosing this in accordance with the Federal Trade Commission's 16 CFR, Part 255: "Guides Concerning the Use of Endorsements and Testimonials in Advertising." The opinions expressed in this post are entirely my own. Your experience with the product may differ from mine. The sponsor is responsible for prize fulfillment and will be shipping the winner(s) their prize(s). For more information read my disclosure policy.