Sleep Buddy Sleep System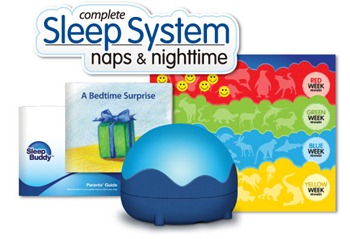 It's the (butt)crack of dawn and you hear little footsteps running down the hall and down the stairs. It's a typical story happening all over the world. For some reason kids seem to think that the slightest indication of sunrise means it's time to get out of bed… even if it's 6am. Because Emma and Ethan don't know how to tell time we have been on a hunt for a sleep training system with a simple cue for them to get out of bed.
Sleep Buddy offered to let Emma and Ethan try their complete sleep system. I was eager to give this a try… as a cranky mommy does not lead to happy kids.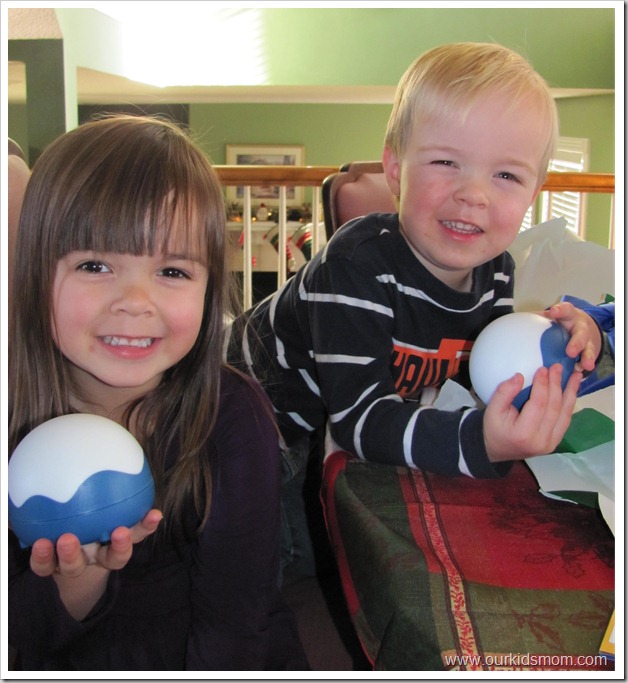 The Sleep Buddies arrived in a cute gift wrapped box tied with a bow. Emma and Ethan were thrilled to receive something special out of the blue. They tore into the boxes and found these strange orbs with a cute storybook inside. That afternoon we read the book about their bedtime surprise. It was a cute story written on a child's level about how the Sleep Buddy works.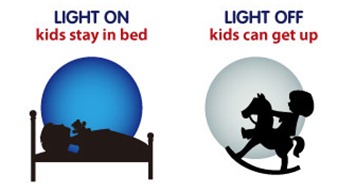 It's a rather simple concept. The Sleep Buddy is easily programmed to turn on at naptime and bedtime and turns off when it's time for the kids to wake up. I love that this cue is silent… just in case your kids might decide to sleep in (yeah right). Included in the system is a reward chart to help encourage the kids the stay in their rooms until the light turns off. Place stickers on the chart to record good behavior and to track rewards.
During my quest for a good nights sleep I had installed room darkening blinds and curtains in both the kids rooms. This has been somewhat helpful, but when I tried other sleep trainers with visual cues they failed because Emma and Ethan couldn't see them. They would stumble out of their rooms to check if it was time to wake up… which would of course wake them up completely. Fortunately, a dark room is helpful for the Sleep Buddy system.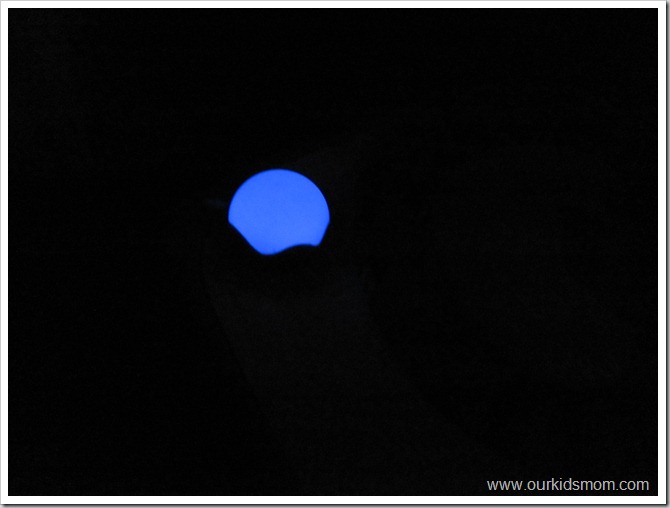 We have been using the Sleep Buddy system for a couple of months now. First off, I want to say that using this on both the kids at the same time (ages 5 and 3) was the most beneficial way of making sure the system worked. Even though they have bedrooms on opposite sides of the house they can hear when the other comes out of their room. If I hadn't used the Sleepy Buddy on Emma, Ethan would hear her come out of her room and think that it was time for him to come out also.
Now, for the results… I am happy to report that the Sleep Buddy W O R K S! It didn't take more than 3-4 days of reminders and the kids got the hang of it. They have gotten so accustomed to relying on the Sleep Buddy that when the time changed recently Emma was very upset that her Sleep Buddy was not on when I was putting her in bed. I had to reset it immediately (which was simple and quick) before she had a panic attack. I asked her why she was so upset and she said, "If my sleep buddy isn't on, I won't know when it's time to wake up!". Both children rely heavily on the Sleep Buddy to let them know when it's time to get up, and I think the gentle glow helps Ethan with his "afraid of the dark" issues. I highly recommend the Sleep Buddy Sleep System for anyone wanting to train their child to stay in bed (and I've found they actually do fall back asleep) until a designated time.
BUY IT:
You can purchase a Sleep Buddy Sleep System for $34.95
WIN IT:
ONE OurKidsMom is going to win a Sleep Buddy Sleep System!
This giveaway ended at 11:59 PM EST on April 16, 2012.
Disclosure of Material Connection: I received one or more of the products or services mentioned above for free in the hope that I would mention it on my blog. I only recommend products or services I use personally and believe will be good for my readers. I am disclosing this in accordance with the Federal Trade Commission's 16 CFR, Part 255: "Guides Concerning the Use of Endorsements and Testimonials in Advertising." The opinions expressed in this post are entirely my own. Your experience with the product may differ from mine. The sponsor is responsible for prize fulfillment and will be shipping the winner(s) their prize(s). For more information read my disclosure policy.