NECTRESSE™ Natural No Calorie Sweetener with Splenda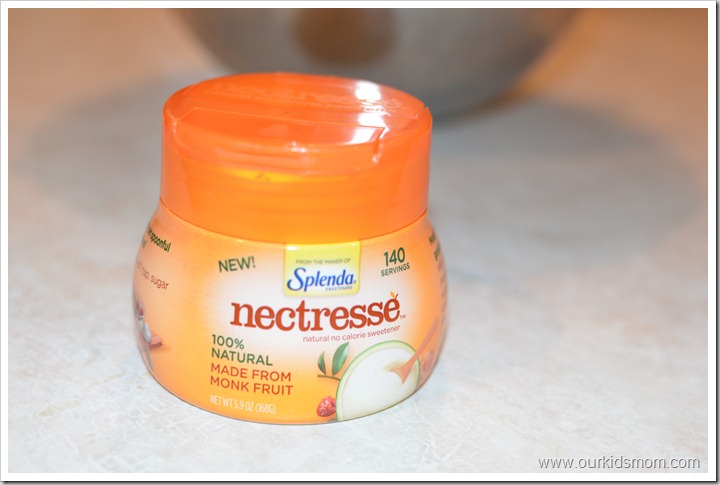 I am always interested when someone tells me they have a way to cut the calories while using a natural product. Recently I was told about NECTRESSE™ sweetener. My interest was peeked when told that it has the rich sweet taste of sugar and is naturally zero calories per serving. My mind immediately started going through all the ways I could incorporate NECTRESSE™ in our lives.
Upon further reading I found that NECTRESSE™ starts with the deliciously sweet extract of monk fruit and is then combined with the perfect blend of other natural sweeteners; erythritol, sugar, molasses. It's 100% natural, nothing artificial and cooks just like regular sugar.
NECTRESSE™ is currently available at your local Wal-Mart and on the Wal-Mart website where I found a small handful of recipes to try. I can't wait to give this one a try… we especially love pumpkin baked goods in the fall and I can already smell these on the griddle:
Pumpkin Walnut Pancakes
1 ¼ cups all purpose fl our

2 teaspoons baking powder

1 teaspoon baking soda

1 teaspoon cinnamon

1 teaspoon pumpkin pie spice

6 NECTRESSE™ Natural No Calorie Sweetener, Packets

½ teaspoon salt

4 large eggs, separated

1 1/3 cups 1% milk

¼ cup melted butter

1 teaspoon vanilla

¾ cup pumpkin puree

¼ cup chopped walnuts
BLEND all dry ingredients (fl our through salt) in a small mixing bowl. Set aside. WHISK together egg yolks, milk, melted butter, vanilla and pumpkin.COMBINE the dry ingredients into the pumpkin mixture. Do not over mix, some lumps are okay. Set aside.
WHIP egg whites until stiff peaks form. Fold whites into pancake batter. Fold in walnuts.
SPRAY large skillet with non-stick cooking spray and heat over medium heat.
POUR 1/3 cup of batter per pancake onto hot griddle. Cook until bubbles appear on the top, then flip pancake and cook until golden brown on other side. Serve hot.
Note: If desired, light butter or margarine can be used in place of butter.
********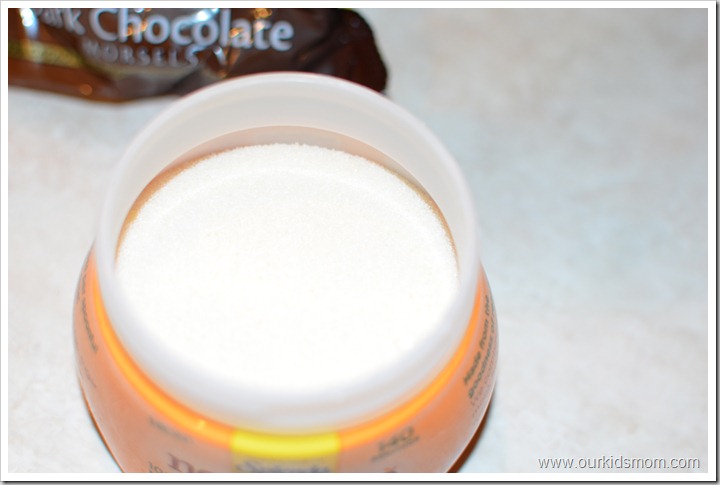 I was so excited to try NECTRESSE™ when it arrived that Ethan and I immediately set to work. It had been ages since we had made chocolate chip cookies, mainly because I hadn't found a healthier alternative to bleached white flour recipes. I did a little digging and found this recipe that sounded much healthier.
Healthy Chocolate Chip Cookie Recipe
1 cup whole wheat flour

1 cup oat flour

2 tsp. baking powder

1/2 tsp. salt

1/4 tsp. nutmeg

1/4 tsp. cinnamon

1/2 cup butter, softened

1/4 cup Nectresse

1/2 cup brown sugar

1 egg

1/4 cup nonfat milk (I used almond milk)

5 oz. dark chocolate chips (I added a bit more… maybe 3/4 a bag)
Preheat oven to 350 degrees. In a medium bowl, stir together flours, baking powder, salt, nutmeg and cinnamon. In a large mixing bowl, cream the butter and sugar together until light and fluffy. Beat in the egg, then the milk. Stir in the flour mixture. Stir in the chocolate chips. Drop by rounded teaspoons onto cookie sheets. Bake 12-14 minutes or until browned around the edges.
Makes 36 cookies.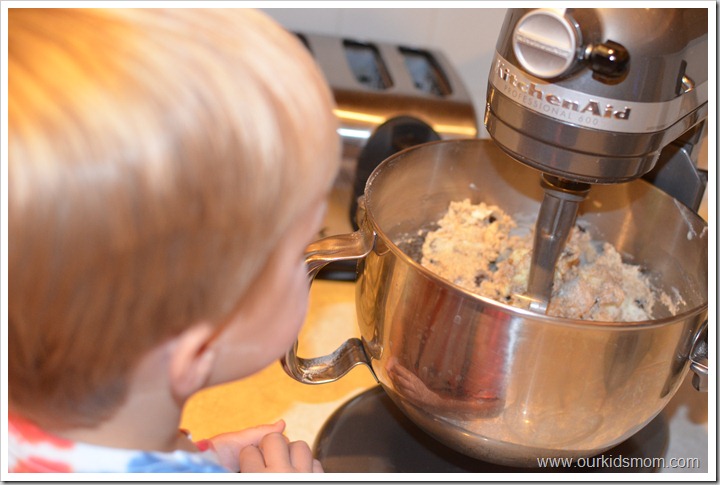 The cookies smelled amazing while they were baking and when they came out of the oven I could barely keep the clan from trying to snatch them up even before they solidified a bit. I have to say that they were perfectly sweet and tasted amazing.
Nobody had any clue that I had used something other than sugar and it's still my secret.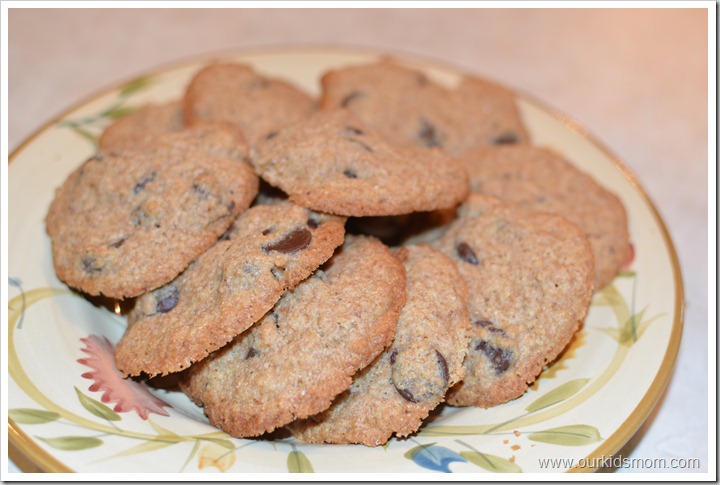 Be sure you print out the $2 coupon to save on Nectresse so they can try out the new natural, no calorie sweetener for yourself!
WIN IT:
TWO OurKidsMom readers are going to win a container of Nectresse and a $25 Wal-Mart gc !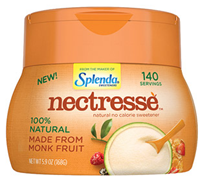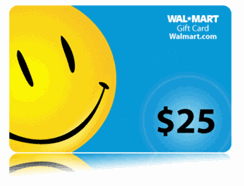 This giveaway ended at 11:59 PM EST on September 21, 2012.
Disclosure of Material Connection: I received one or more of the products or services mentioned above for free in the hope that I would mention it on my blog. I only recommend products or services I use personally and believe will be good for my readers. I am disclosing this in accordance with the Federal Trade Commission's 16 CFR, Part 255: "Guides Concerning the Use of Endorsements and Testimonials in Advertising." The opinions expressed in this post are entirely my own. Your experience with the product may differ from mine. The sponsor is responsible for prize fulfillment and will be shipping the winner(s) their prize(s). For more information read my disclosure policy.