Is your New Years Resolution to focus on you?
… to support eco-responsible businesses?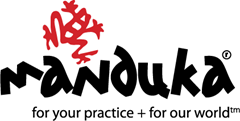 At Manduka we are committed to making the world a better place. We're grateful to be part of a community that's committed to doing the same. Together we celebrate the deep and profound bond yoga shares with the world. The idea of respect for all living things is core to our company's philosophy, and sustainability is our standard.

We are committed to eco-responsibility, and are mindful of every decision we make in the manufacturing process. We support fair labor practices and toxic-free emission facilities. Wherever possible, we use natural, recyclable, sustainable and/or biodegradable materials, and constantly search for new green technologies.

Each detail is a conscious decision. We've constructed bags from recycled polyester fabrics and zippers made from recycled plastic bottles. Our eKO line of yoga mats is produced using biodegradable rubber sustainably harvested from rubber trees with no toxic glues. Designed to last a lifetime, the PRO Series mats minimize impact on the environment and ensure years of superior practice for our community. Our prop collection was developed using materials including sustainable cork, natural unbleached cotton, and recycled wool fibers.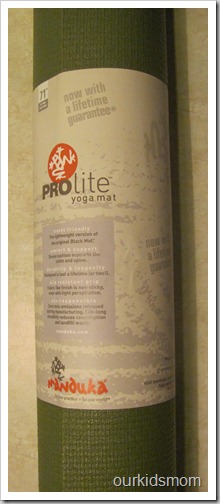 The PROlite yoga mat (formally known as the PurpleLite Travel Mat) is a fresh alternative for people who need a lighter, zero-waste mat with superior quality and comfort. Like its big brother the Black Mat PRO, the PROlite is all about performance, both in the studio and on the go. Available in five passion-inspiring colors, the PROlite gives you more choices and the same stellar Manduka results. It will enhance your practice and protect our planet. The PROlite has something that no other lighter-weight yoga mat can offer, a Lifetime Guarantee. The Manduka PROlite is built to go everywhere and do everything, just like the people who use it.
When I first opened the package, I instantly thought this wasn't the average yoga mat from "the marts". There is definitely some sustenance to this mat, but yet it wasn't overly heavy either! We have wood floors in both of our living rooms, so slipping is a huge issue with me. I am happy to inform you that this mat does not slip. In fact, it is actually a little "sticky". Have you had to use a towel with your mat because of sweat issues? Not with this mat! The "sticky" gives you the traction you need to stay in place.
Traction is not my only issue. With wood floors and the fact that I am a bigger girl, my knees take a beating. I need padding, but don't want a huge heavy mat either.  The PROLite mat is designed with high density cushion for joint protection and versatility on any surface. This mat gives just enough cushion to protect my knees.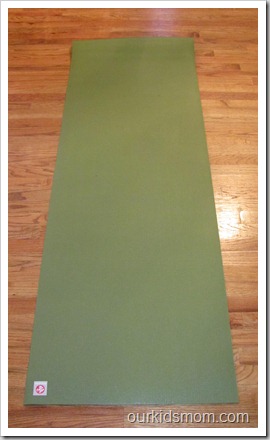 I love that this mat is lightweight and travel friendly, it gives me the cushion support that I need on my joints, it's slip resistant (and "sticky") so I am confident I am not going to slide, it's designed to last (they like to say it lasts a lifetime or two), and it is an eco-responsible product. There are zero emissions released during manufacturing and there is no landfill waste because it is designed to last a lifetime. Did I mention that this mat comes with a lifetime guarantee? I'm SOLD!
Features of the PROLite mat
• 4.0 lbs; 71" x 24" x 3/16"
• Click here for a technical animation.
• Zero-waste, sustainable yoga mat
• High performance in a lightweight form
• Superior wear and longevity
• Slip resistant, yet non-sticky, even when wet from perspiration
• Travel-friendly for the yogi on-the-go
• OekoTex certified, emissions-free manufacturing
• Lifetime Guarantee
The Pro series mats are certified safe for human contact by OEKO-TEX, an environmental certification agency in Europe for the textile industry.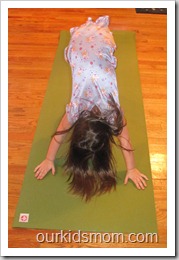 BUY IT!
You can purchase a Manduka PROLite Yoga Mat for $68
WIN IT!
One OurKidsMom is going to win a PROLite Yoga Mat in olive green (the one I reviewed)!