Kinect Sports Season Two for XBox 360 Kinect

Featuring six of the world's most popular sports (Football, Golf, Baseball, Skiing, Darts and Tennis), "Kinect Sports: Season Two" is the most exhilarating way to get your whole family off the couch and into the game, complete with cooperative gameplay and new elements of friendly competition. Whether you're swinging for the fences in Baseball, smashing a serve in Tennis, or racing down the slopes in Skiing, "Kinect Sports: Season Two" offers countless hours of breathtaking, full-body, voice-activated gameplay – no controller required! You can even challenge family and friends in your living room or around the world on Xbox LIVE, and check exactly how many calories you burned in the process with the new in-game calorie counter.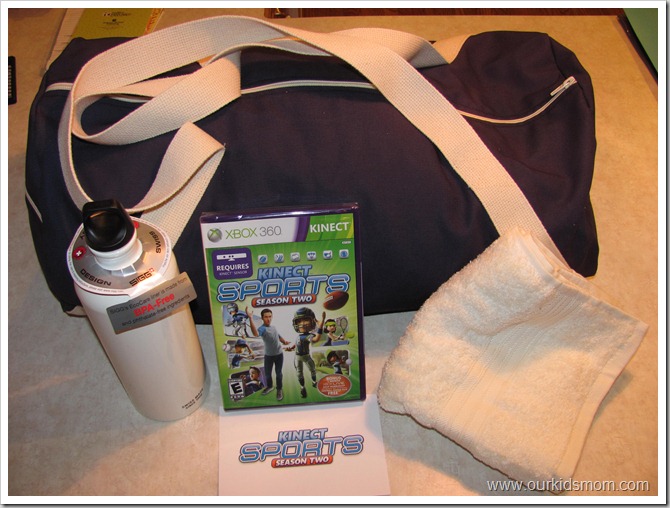 A whole new ball game. "Kinect Sports: Season Two" features six full, new, team-based and individual sports — tennis, golf, American football, baseball, skiing and darts — with unique challenges and activities for each. With three difficulty levels ranging from rookie to champion, you can choose to hone your skills in a full-length game or just have instant fun with your friends and family in a Quick Play session — no setup required!
New ways to play. As you experience each new sport, you'll see and feel the latest advancements in the revolutionary Kinect technology at work. Whether you're calling an audible in American football using in-game voice commands, or crouching down to get a detailed read of the green in golf, "Kinect Sports: Season Two" showcases the intuitive gameplay and effortless immersion that only Kinect can deliver.
Anytime is game time . Can't seem to find the perfect time to meet in person? "Kinect Sports: Season Two" lets you send a challenge for later. Get personal in a one-on-one showdown with your family, or send a challenge for your friends to tackle when they jump on Xbox LIVE later.
Bring your A-game. "Kinect Sports: Season Two" is the ultimate party experience for friends and family of all skill levels; it also rewards those who want to take their game to the next level. With new Achievements, exciting activities and unlockable avatar awards, every player of every skill will find something to challenge and enthrall them.
One for the highlight reel. Log onto KinectShare.com to download photos and videos captured in-game, and share them with your family and friends — and now, for the first time, post your sporting triumphs directly to your Facebook wall!
Doing it for the fans. The only way is up! Every victory adds to your fan base, giving you the chance to see legions of new supporters beat a path to your door. Compare your fan-following with your friends' to find out who's the true sports star! And if you've played "Kinect Sports," your fans are just waiting to make the journey into "Kinect Sports: Season Two" and support you in all the new sports.
Go pro on Xbox LIVE. Through the power of the biggest gaming and social entertainment network connected to the TV, Xbox LIVE opens the playing field to the world. "Kinect Sports: Season Two" encourages you to connect and compete with friends and family no matter where they are in the world, as well as test your skills against millions of Xbox LIVE members*.
Sports

Golf — fore! Anyone for golf? The answer will always be "yes!" once you've tried your hand at the nine holes of the Maple Lakes golf course. It's classic turn-taking stroke play as up to four players drive, chip and putt their way to the flag — or you can return to the hole of your choice and try for your personal best.
Darts — nerves of steel. With authentic gestures and pinpoint accuracy, darts has never looked better than at the glittering 180 Arena! Up to four players step up to prove they've got steady hands and quick wits to clear their 501-point tally. Glory awaits the first player to check out and win the game!
Baseball — batter up! It's game night at Galaxy Park, the "Kinect Sports" baseball field, and you're up! Experience the thrills of pitching, catching and batting — then take on a friend's team in a simultaneous two-player showdown that'll echo all the way to the pros!
Skiing — hit the slopes . The sparkling snow and breathtaking scenery may wow the crowd, but you'll need all your concentration to master the two hazardous slalom runs on each of the three dazzling "Kinect Sports" courses. Take risks to shave off seconds as you hurtle over huge jumps and aim for big air while speeding to the end of a thrilling simultaneous race!
Tennis — faultless . Grandslam Gardens is the place to dazzle your friends as you smash, serve and slam lightning-fast tennis balls over the net. Build up momentum in a two-player, simultaneous rally of skill and timing — then rush the net to send your opponent reeling and claim that final point!
American football — Gridiron Glory . Take the spotlight as "Kinect Sports: Season Two" makes you a football superstar. Kick, sack, pass and catch your way to a show-stopping touchdown with intense plays and hard-hitting action. Whether you're playing alone or butting heads with a friend in stunning simultaneous play, your team will always be there to back you up — just go easy on the showboating!
Our family enjoyed the first Kinect Sports immensely. When Season Two came out we anxiously awaited it's arrival. After playing this with young children ages 3 and 5 and older ages 14 and 19 I have a few opinions. The younger children enjoyed most of the games but weren't great at catching on to all of the moves/rules. They had fun throwing darts and skiing down the slope (and running off course). They were little skii experts from playing it on the Wii for extended periods of time. The XBox 360/Kinect allowed them to jump and the movements were more detectable making it more enjoyable for them. The older set got into darts, golf and tennis. There were some real competitive moments with them. To be honest, there are pros and cons with all of the games but when you are looking for some "family" fun, nothing too intense but yet again nothing too yawn inducing, this game was perfect.
BUY IT:
You can purchase Kinect Sports Season Two for XBox 360/Kinect for $46.99 at Amazon.com
WIN IT:
ONE OurKidsMom reader is going to win a copy of Kinect Sports Season Two for XBox 360/Kinect!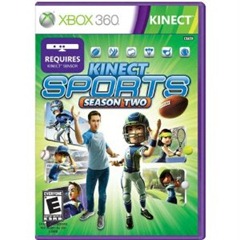 TO ENTER:
Simply follow the directions in the widget below. It's that simple.
COMMENTS DO NOT COUNT AS ENTRIES…
but they are still very much appreciated and adored :O)
Do you enjoy OurKidsMom and the giveaways?
Please take a second to vote for us on Top Mommy Blogs! One click on the banner below and you're done…
thanks!
Rules:
You do not have to be a blogger to enter/win. An email address is required to enter. The winner will be chosen randomly through Rafflecopter and contacted via email. A reply to the winning email is required within 48 hours before a new winner is chosen. One person entering per household please. U.S. & Canada only.
This giveaway ends at 11:59 PM EST on December 8, 2011.
Disclosure of Material Connection:  I received one or more of the products or services mentioned above for free in the hope that I would mention/review it on my blog. I only recommend products or services I use personally and believe will be good for my readers. I am disclosing this in accordance with the Federal Trade Commission's 16 CFR, Part 255: "Guides Concerning the Use of Endorsements and Testimonials in Advertising." The opinions expressed in this post are entirely my own. Your experience with the product may differ from mine. The sponsor is responsible for prize fulfillment and will be shipping the winner(s) their prize(s). For more information read my disclosure policy.