iRobot Mint 5200 Automatic Hard Floor Cleaner

Who can really say that they love taking the time out of their day to sweep and mop their floors? I will be the first to say DEFINITELY NOT ME! I have 2 kids and work and the last thing that is on my mind is to sweep and mop my floors. In that spare time I would rather be out doing something I actually enjoy doing. Well my dream has come TRUE!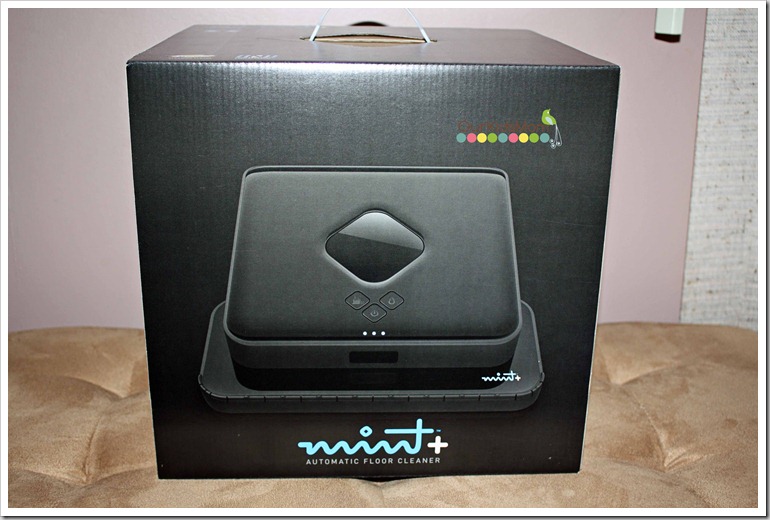 Thanks to iRobot.com I no longer have to make that time in my day to sweep and mop. I was sent the Mint 5200 Automatic Floor Cleaner and I was all giddy with excitement for the mail to come, it was like Christmas again!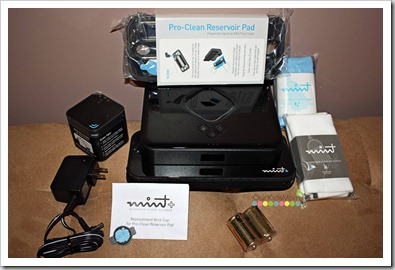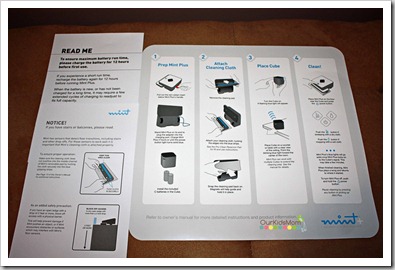 Opening the box, I couldn't wait to see what was all involved with this. Was it going to be complicated and confusing? Being that it's a robot that can do your floors, I assumed it must have a lot of set up and instructions that come with. I was expecting a novel to have to read before being able to use it. I was so wrong.
As I opened the box, I found…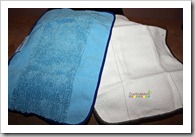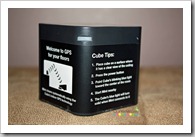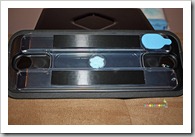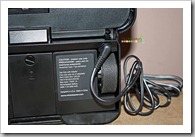 the Mint 5200 Automatic Floor Cleaner, 2 dry microfiber reusable clothes for your dry floor sweeping,  2 Blue Pro-clean microfiber reusable cleaning clothes for your wet mopping, the navigation cube that came with batteries, the Pro-Clean reservoir pad, the multipurpose cleaning Pad, the plug-in wall adapter to charge the Mint, a spare wick for the pro-clean reservoir pad, an owners manual (which is not a novel rather just a 39 page detailed manual that includes instructions and any troubleshooting), a 4 step instruction and product information sheet to get you started, and a little information notice with tips for best performance.
This looked too easy to be true… I must be missing something. Four steps to follow to get me started, that's it?!? Yes that was actually it! I started by charging the mint for 12 hours and once the power light turned solid blue I knew that it was fully charged.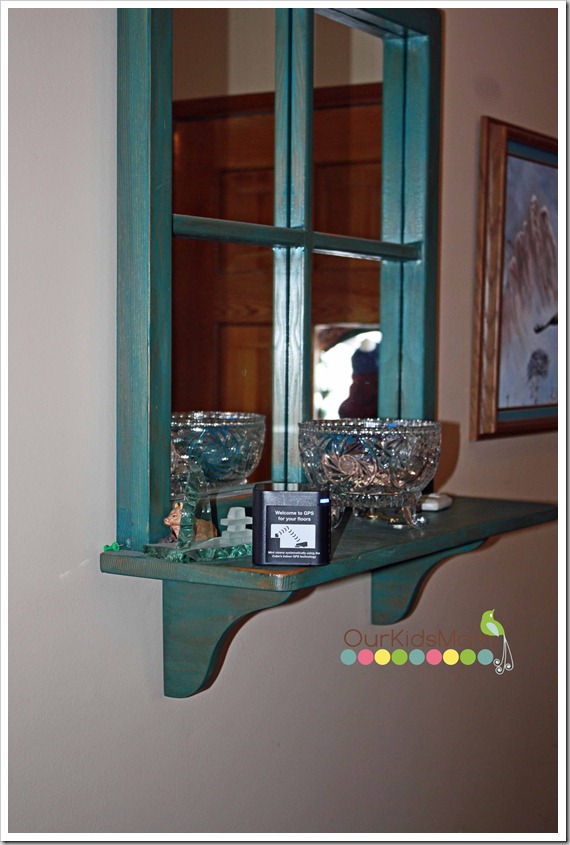 I inserted the batteries into the navigation cube, placed the cube up on a shelf where is had clear view of the ceiling and the center of the room, and then turned the cube on by the power button located on the back.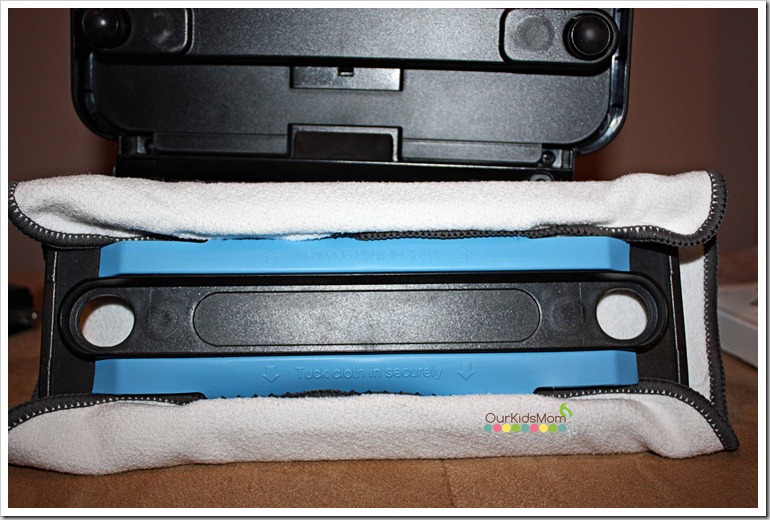 I put on the white dry microfiber cloth and made sure it was secure by tucking the cloth edges into the blue strips on the back side of the pad so that I could place the pad onto the Mint. The pads all easily fasten onto the Mint with magnets, so it is very easy to remove and place the pads on to the machine. I'm always scared of products like this that clip in, I tend to snap clips off then nothing stays in place properly. I love that with magnets there is no chance of breaking or snapping anything off.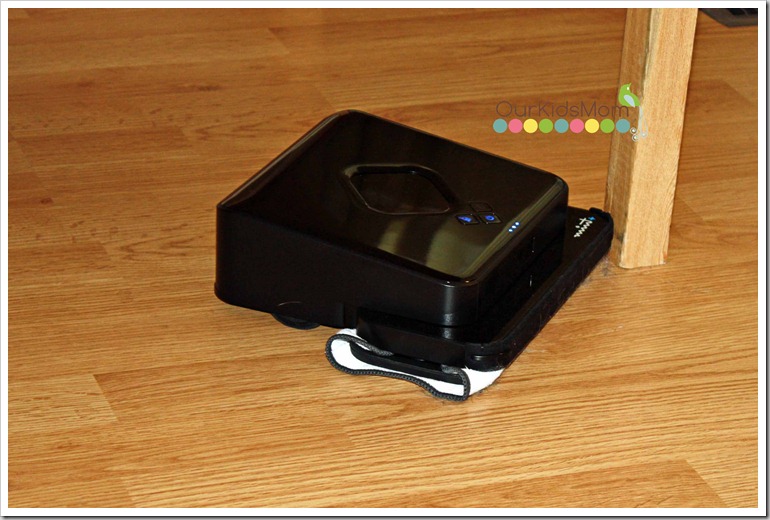 With the navigation cube on and ready to go I placed the Mint on the floor and pressed the sweep button. It played a little jingle and started to sweep. From it's beginning position it goes to the right first and then moves back and goes to the left of the room to finish. 
I think I sat there and watched it sweep the whole time, watching in awe. It's amazing how it does straight back and forth lines in open areas but when it came to a chair or table leg it goes completely around them not missing anything. There was one spot that it did get stuck. It was behind a chair and it tried for about 10 min to get out before I went and moved it out of that spot. Other than that it did a smooth line around the chairs round base, sticking nice and close the whole way around.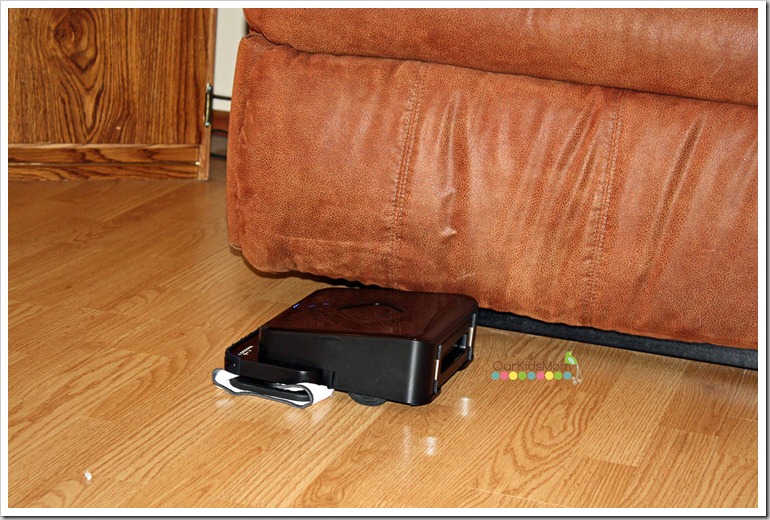 The first time it came to the couch it bumped into it and turned around. When it came back again it slowed down just before it reached the couch and remembered that there was an object coming up. Once the whole floor was complete it went back to where it started, played the little jingle again and turned itself off.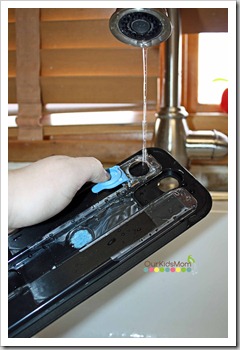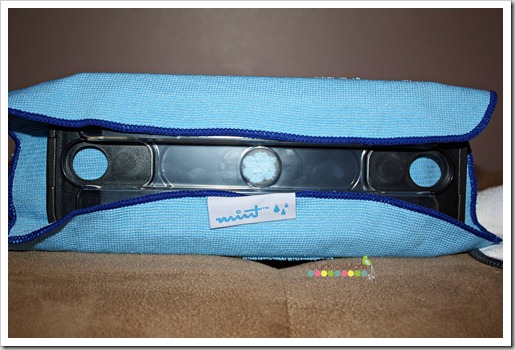 Next came mopping. On the pro-clean reservoir pad there is a blue rubber fill cap that you open and fill with water. It says that you can use a mild solution in it, but I chose just to use warm water. Once the reservoir is filled and the cap is replaced, you dampen the blue microfiber cloth and place it on the pad by securing it on the Velcro strips on the back.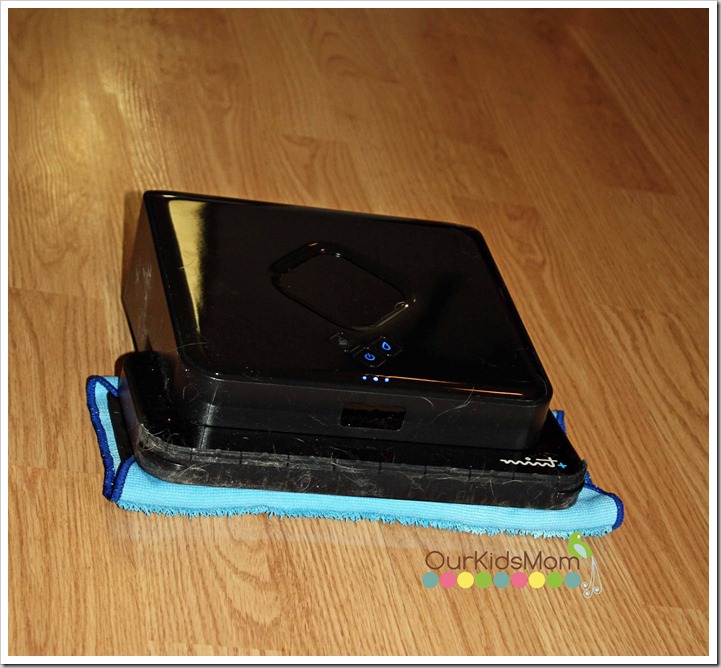 Once you place the pad onto the Mint you are ready to mop. To mop you start by placing it on the floor and pressing the mop button. It begins by moving forward a little to the left, backs up, then moves forward to the right. It continues to alternate left and right while it mops the floor. I knew it was done with jingled played from the other room. I couldn't get over how well this worked and I used just warm water.
The Mint is great for any hard floors including wood, tile, vinyl, linoleum and laminate.

Cleans up to 1,000 square feet dry sweeping

Extend dry sweeping area up to 2,000 square feet with multiple NorthStar navigation cubes.

Cleans up to 350 square feet mopping.

Has a longer battery life, up to 4 hours of dry sweeping and 2.5 hours of wet mopping.

You can use Swiffer pads with it.

By holding down on the command button you are selecting Quick Clean mode, Cleans 30% faster by focusing cleaning on open areas.

Senses a drop off and turns around to avoid it.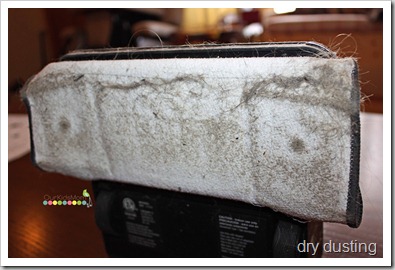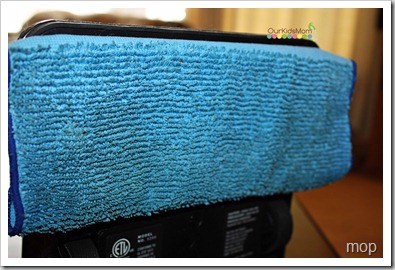 I would absolutely recommend the Mint 5200 Automatic Floor Cleaner to anyone! What an amazing thing to start the sweeper on your way out the door to work and then come home to have your floors all swept and ready for mopping? This is a GREAT sweeper for any pet owner that tends to have pet hair on the floors. I found the Mint did an amazing job of picking up the dust, pet hair, and our hair that is on the floor.
Connect with iRobot:
BUY IT:
You can purchase a Mint 5200 Hard Floor Cleaner at Amazon.com
[youtube http://www.youtube.com/watch?v=lasO64NIM84]
Do you enjoy OurKidsMom and the giveaways?
Please take a second to vote for us on Top Mommy Blogs! One click on the banner below and you're done…
Thank You!
Disclosure of Material Connection: I received one or more of the products or services mentioned above for free in the hope that I would mention it on my blog. I only recommend products or services I use personally and believe will be good for my readers. I am disclosing this in accordance with the Federal Trade Commission's 16 CFR, Part 255: "Guides Concerning the Use of Endorsements and Testimonials in Advertising." The opinions expressed in this post are entirely my own. Your experience with the product may differ from mine. The sponsor is responsible for prize fulfillment and will be shipping the winner(s) their prize(s). For more information read my disclosure policy.