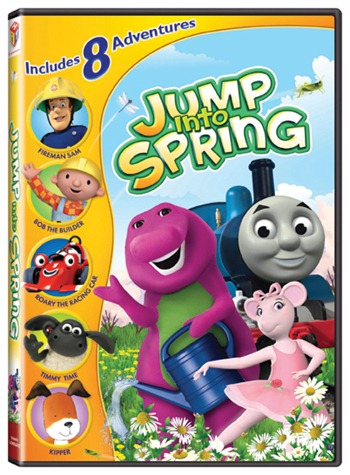 PROGRAM DESCRIPTION
Be in good cheer…Spring is finally here! Join your favorite preschool pals and welcome Spring with this fully loaded collection of eight episodes at an incredible value! Thomas & Friends™, Fireman Sam™, Barney™,  Bob the Builder™, Kipper™ Roary the Racing Car™, Angelina Ballerina™ and Timmy Time™ are all featured on Jump Into Spring, arriving on DVD, Digital Download and On Demand February 15, 2011 from Lionsgate and HIT Entertainment.  Whatever the adventure, plenty of lessons in friendship, loyalty and good fun are sure to be learned!
Jam-packed with over an hour of fun, the DVD features premiere preschool content including the all-new CG animated series of Thomas & Friends, Angelina Ballerina, Bob the Builder and Fireman Sam. It also provides sneak peeks of two brand-new preschool series making their debuts on DVD in early 2011 – Roary the Racing Car seen exclusively on broadcast on Sprout® and Timmy Time, the all-new hit TV series on Playhouse Disney.
DVD SYNOPSIS
Discover the joy of Spring with these eight sunny episodes! It's a perfect Spring day to fly kites with Barney and his friends, or join a three legged race with Fireman Sam and then race backwards with Thomas around the Island of Sodor. With episodes from your favorite friends from Timmy Time™, Angelina Ballerina™ and more, there is something for everyone in this Springtime celebration of warmhearted fun!
DVD EPISODES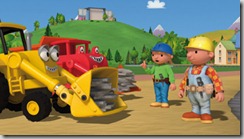 · Thomas & Friends – "Don't Go Back"
· Fireman Sam – "Three-Legged Race"
· Barney – "A Game for Everyone"
· Bob the Builder – "Dizzy and the Wheelies"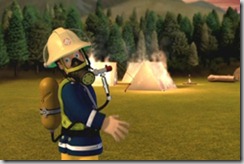 · Kipper – "The Big Race"
DVD BONUS EPISODES
· Roary the Racing Car – "Big Chris' Big Workout"
· Angelina Ballerina – "Angelina Cheerleader"
· Timmy Time – "Timmy Wants to Win"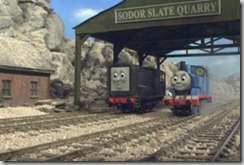 Finally a DVD with a nice variety of shows… something to please everyone in my house! Emma adores Angelina, Ethan loves Thomas and they both like Barney and Bob the Builder.
My children enjoy the variety… we don't have cable, but having a video like this with several different characters makes you feel like you are watching Sprout on cable.
Add in a few characters that you don't normally see on video like Kipper and Roary the Racing Car and you have a well rounded 65 minute video at a decent price.
BUY IT:
You can purchase HIT Favorites: Jump Into Spring for $11.99 (sale price… regular $14.98)
WIN IT!
ONE OurKidsMom reader is going to win a copy of HIT Favorites Jump Into Spring on DVD!
This giveaway ended at 11:59PM EST on March 4, 2011.
Disclosure:
This post was written by me and was not edited by anyone. The opinions expressed in this post are entirely my own and have not been influenced in any way. I received a DVD for review purposes only. The sponsor is responsible for prize fulfillment and will be shipping the winner(s) their prize(s). For more information please read my disclosure policy.