Dog Days of Summer Joovy Giveaway

OurKidsMom

's Joovy products.
If you remember back in January I reviewed the CocoonX2 and recently we reviewed the Race Car Ride-On. Joovy makes so many products from baby gear to toys and the quality is beyond exceptional.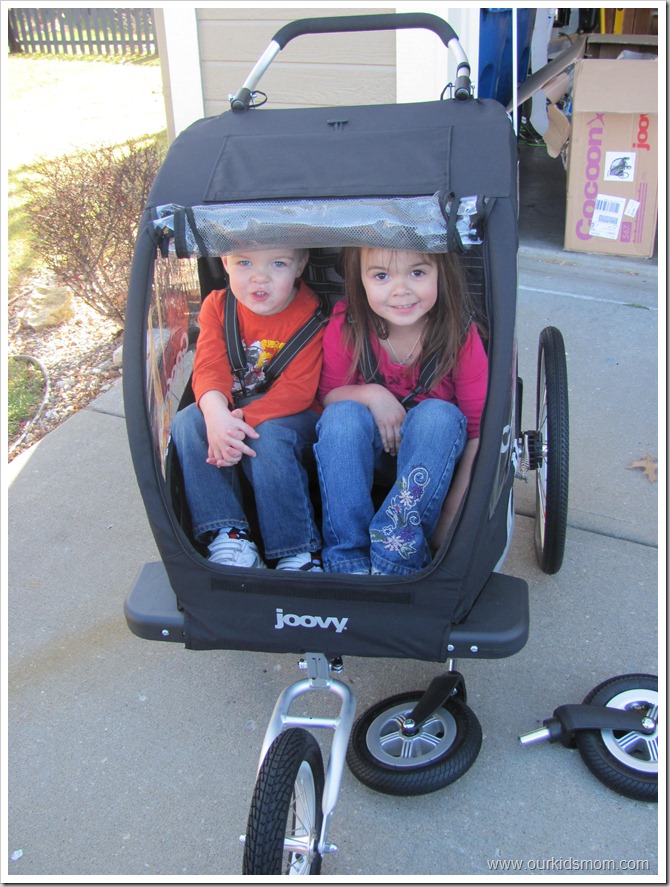 That is why I am happy to say….
The dog days are here…. it is hot everywhere and we all need a break. 
Let's get cool with a Joovy Giveaway!
Joovy has released so many cool new products this summer we'd like you all to have a chance to GET JOOVY COOL!  Check out the new products and then enter to win $200 towards the purchase of one of these (or another Joovy product of your choice.)
Loo – are you potty training?  Get the Loo for the cleanest looking training potty around!
Spoon – is baby learning to walk?  The Spoon is walker meets highchair, has adjustable heights and comes in 4 great colors
StepTool – you'll want one in every room: bathroom, kitchen, pantry!!! Super sturdy, stackable and good looking!
theBabaSling – comes in ten gorgeous colors, even a limited edition print! Breastfeed discreetly and carry baby with ease!
Caboose Too Seat – the Caboose Too Seat is a full-size add on seat that makes your Caboose or Caboose Ultralight a double with two full size seats.  Best for when you've got children close in age!
These are just a few of the new introductions from Joovy.  Visit their website to see the complete line-up!  Enter the Giveaway below.
WIN IT:
ONE lucky person is going to win $200 Joovy GC!
This giveaway ended at 11:59 PM EST on August 31, 2012.
Disclosure: I am posting this as part of the Joovy Test Drive program. I was not compensated in any form and no product was received. All opinions are 100% my own.