Combat Summer Brain Drain with Vtech Innotab 2S
VTech product, information, and additional gift pack for giveaway have all been provided by VTech.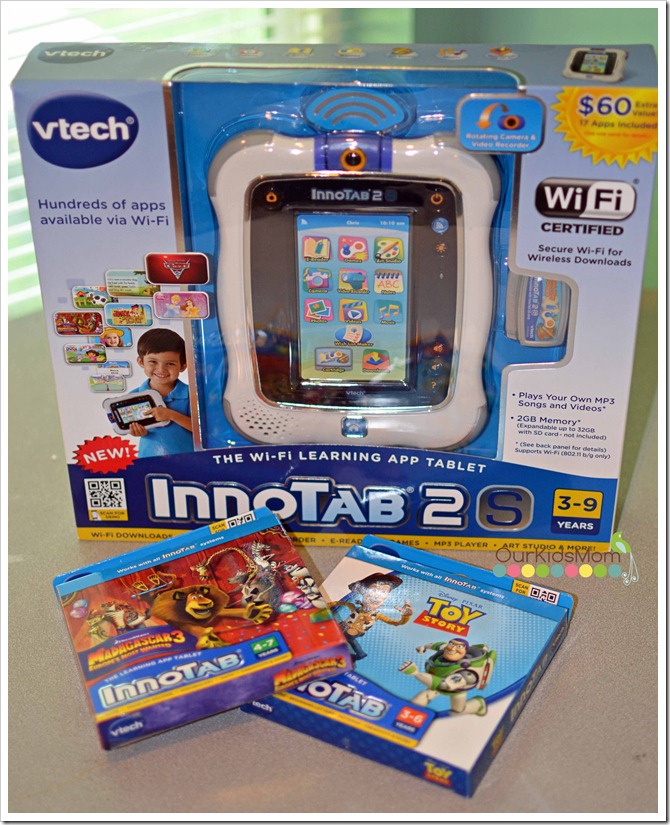 September of 2012 Emma and Ethan reviewed the Vtech Innotab. Since then, the Innotab has been Ethan's "go-to" toy when it's time to grab something to keep him occupied outside of the home. When we were offered the opportunity to review the Innotab 2S I was intrigued. One of my frustrations with any of my children's learning games is that I have to dig out the corresponding computer cord, dock it to my computer and sift through/download all while attached to my computer.
The Vtech Innotab 2S Wi-Fi Learning App tablet is one of the first children's learning based tablets with Wi-Fi. Being able to connect wirelessly to Vtech's app store, the Learning Lodge, makes life just a little easier. Now while we are snuggling on the couch we can connect, browse, create wish lists and download content.
 About the VTech InnoTab 2S Wi-Fi Learning App Tablet
The InnoTab 2S is a child's own tablet that opens up a world of age-appropriate content across the widest variety of curriculums, from downloads to software cartridges, the InnoTab 2S combines innovative technology with a developmental learning tool that grows with a child and makes learning fun.

The InnoTab wirelessly connects to VTech's comprehensive app store, the Learning Lodge™, where parents and children can easily browse a variety of content, and children can create a wish list and send to their parents' e-mail.

This sleek and durable toy comes equipped with 180° rotating camera and video recorder, tilt sensor, photo viewer, video player, MP3 music player, e-reader, art studio, microphone and more.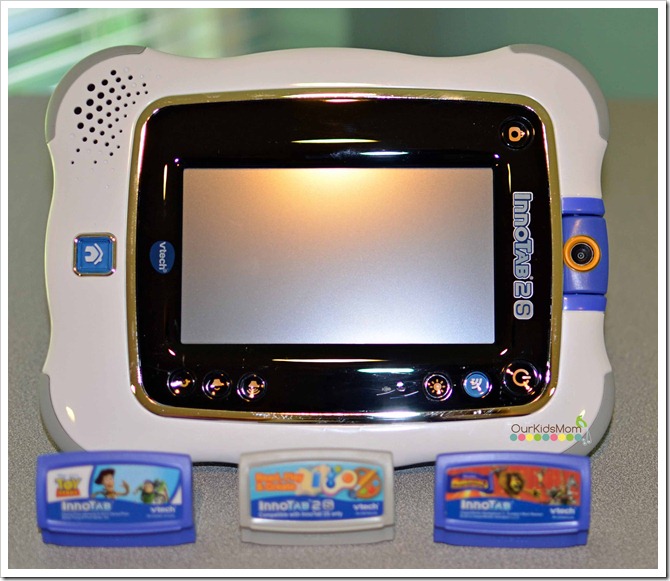 I am all about keeping things simple, so having the option of downloading content from the Learning Lodge is a huge plus for me. My kids have the ability to lose a game cartridge in 10 seconds flat. Now they can still have games with their favorite characters, show themes, subjects and activities all at their fingertips.
About the Learning Lodge™
The Learning Lodge features more than 350 educational games, e-books, music and videos developed specifically for each child's unique stage of development, as well as with their age and interests.

The broad library of subjects includes reading, math, social studies, science, creativity, problem solving and so much more!

Starting with activities suitable for toddlers and expanding to grade schoolers, the Learning Lodge gives every child an opportunity to expand their learning potential while keeping them entertained.

Featured throughout the downloads and software cartridges are popular characters such as Mike the Knight™, Angelina Ballerina®, Team Umizoomi™, Dora the Explorer™, Thomas & Friends®, Teenage Mutant Ninja Turtles®, Jake & the Neverland Pirates, Sesame Street and more. New titles coming out on the Learning Lodge beginning in June include: Monsters University®, Turbo®, Planes®, and more.

Parents can track their child's progress through the Learning Lodge™ Progress Log, offer encouragement and share in their pride when kids reach new learning milestones.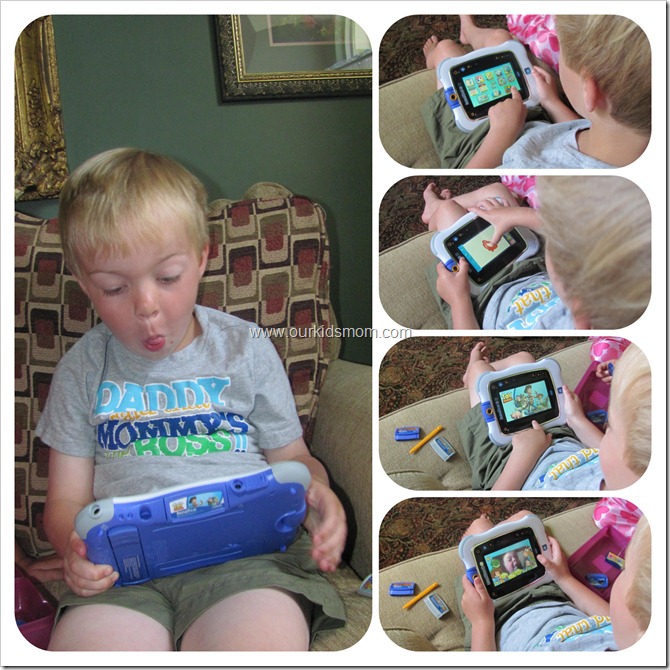 Once again the Vtech Innotab 2S was a huge hit. With just the basic platform Ethan can entertain himself for hours. The still and video cameras provides hours of humorous play and the MP3 player allows him to listen to his favorite songs without having to snag Mom's iPod. The learning cartridges add a while new dimension of play.
I love that while he is having so much fun, he is learning things like math skills, reading skills, social skills and creativity. He can continue learning through the summer and prevent "summer brain drain"Ethan's requests for my iPad have decreased tremendously since the Vtech Innotab 2S has entered our lives which makes me one happy Mommy.
BUY IT:
You can purchase the Innotab 2S and game cartridges at Amazon.com
      Disclosure of Material Connection: I received one or more of the products or services mentioned above for free in the hope that I would mention it on my blog. I only recommend products or services I use personally and believe will be good for my readers. I am disclosing this in accordance with the Federal Trade Commission's 16 CFR, Part 255: "Guides Concerning the Use of Endorsements and Testimonials in Advertising." The opinions expressed in this post are entirely my own. Your experience with the product may differ from mine. The sponsor is responsible for prize fulfillment and will be shipping the winner(s) their prize(s). This post may contain affiliate links. For more information read my disclosure policy.