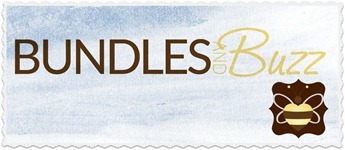 Bundles and Buzz is a great company that is all about the excitement of new products that have been carefully researched by the Bundles and Buzz team. I love a good surprise and was totally up to reviewing an expecting mother bundle.
There are several bundles that you can choose from: Mama, Toddler (which you can select age range and gender) Baby, and cloth diaper. Each bundle can be purchased for $30-$35.  I couldn't wait to see what I was going to get, wondering if there would be products I have already tried before or all new ones… oh the suspense that goes along with waiting for your bundle to arrive.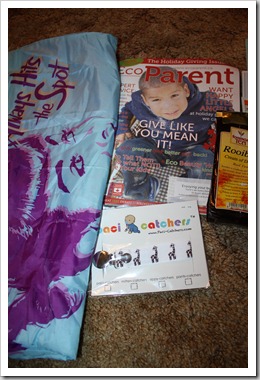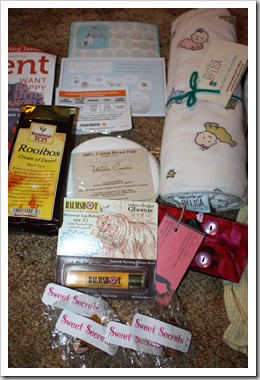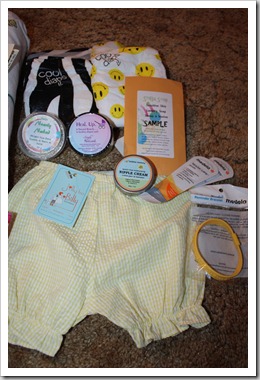 The bundle arrived and included: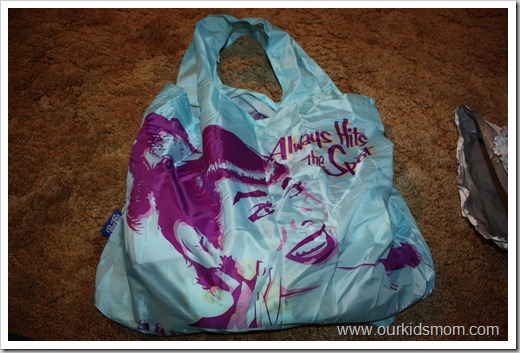 – Envirosax It is a GREAT sized bag that you can throw groceries in or even towels for a trip to the pool.
– EcoParent magazine This magazine has great articles on everything from finding natural baby products, natural flu prevention, to traveling with cloth diapers. A great magazine for any mom to really get into.
– 4 samples from Sweet Treats, a super yummy peanut brittle, that tastes homemade.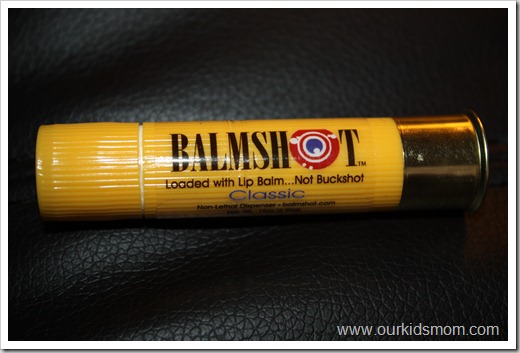 – BalmShot beeswax lip balm: I love my beeswax lip balm and so I was excited to try this one. This one comes in a super  "manly" shotgun shell, and I loved it. I will admit I didn't get to use it much because didn't take long for my husband to snatch it up.
– Medela fridge magnet: Magnetic Chart with information about "Freshly Expressed Breastmilk Storage Guidelines", 2x samples of Medela Tender care lanolin now: when I breastfed my last child I always needed lanolin on hand so these will be great to keep in the diape rbag without having to carry a tube of it around. A
– Medela Mothers minder Reminder Bracelet. I know you moms will understand baby brain. It is so easy to forget… "When did I last feed at? What side did I last feed on? When did I give them medication last?".  Well the bracelet has a slide on it with numbers that represent each hour and 3 dots in-between each number that represents a quarter hour to help remind you.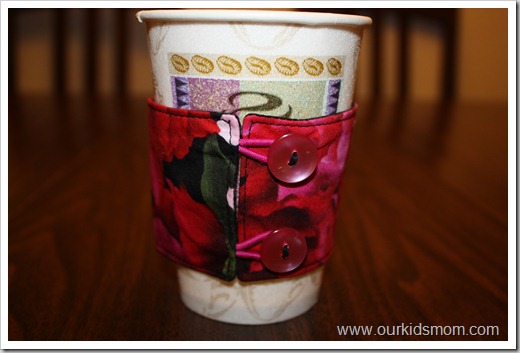 – See Erin Sew coffee cuff: I'm always asking for to go coffee to be double cupped. This will be in the vehicle at all times for sure!
-A Save $10 card  towards Silver Soul Creations: I have been browsing their site and they have great handmade keepsakes that you can use your babies foot or handprints and artwork to be made into a stunning piece of jewelry.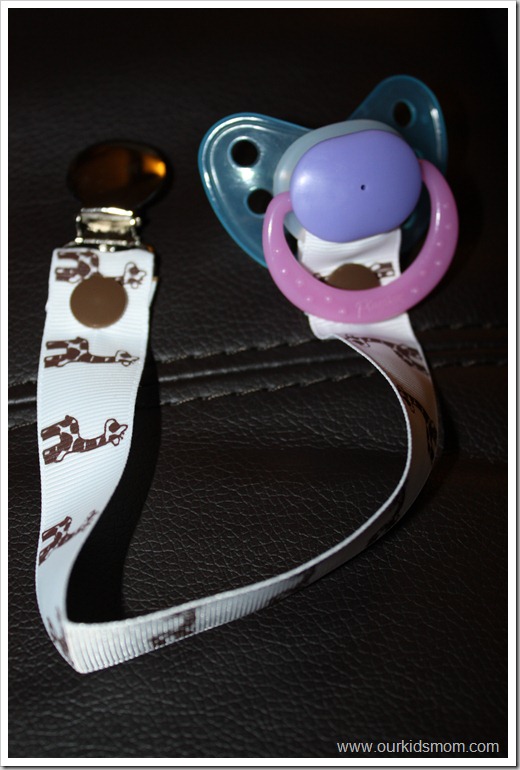 – A Paci Clip form Paci-Catchers: What baby doesn't need a paci clip? In my honest opinion a paci clip should be a must item for use immediately in the hospital.  They have a wide selection of catchers to choose from: pants-catchers, mitten-catchers, sippy-catchers, and sophie-catchers.
– 2 Cool Diaps: disposable diapers with a bold print design to them. A husband and wife decided to come up with this diaper that is more fun to look at since you spend so much time looking at those diapers you change all day long.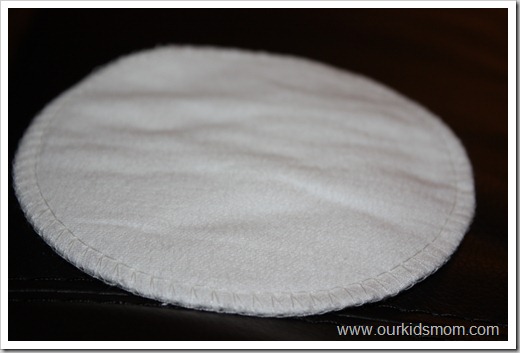 – A Package of 4 100% cotton Breast Pads from Udder Covers. Once again another MUST have product when you have a newborn. I have always used disposable, but I'm excited to try these for the first time.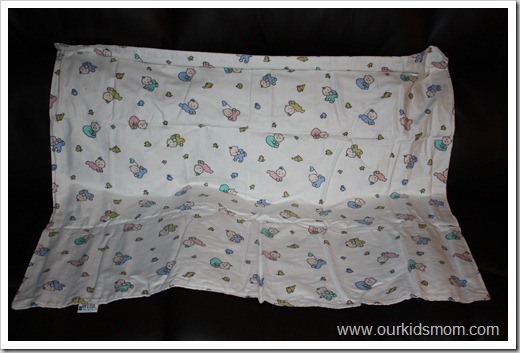 – Made Just for you By Lisa: sent am oversized flannelette blanket. I have swaddled my babies from birth and there is nothing like an oversized flannelette blanket to get the job done right. Lisa also specializes in custom made items and other products such as minky blankets, burp cloths, nursing covers, ribbon blankets, and reusable snack bags.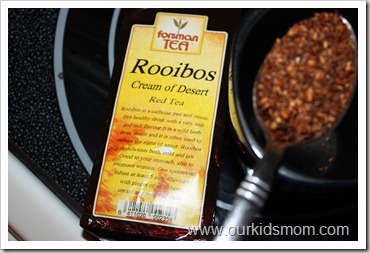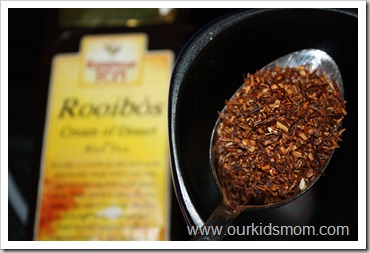 – A 50g bag of Rooibos cream of Desert Red Tea from Dream Tea Boutique. Rooibos is a caffeine free and tannin free healthy drink. It's good for your stomach and also for pregnant women. It's flavored with pieces of strawberry, cream and petals of daisy. The smell when I opened the bag was instantly pleasing and oh so yummy smelling. I have been drinking it warm and have loved it. I cut coffee out and so I have enjoyed having this tea to sip on in the evenings to relax and unwind. The smell and taste is very yummy and inviting to everyone around.
-A $5 gift certificate to Jilly bo Billy Boutique-Styled Deal. Just what I need another reason to go shop!  This is a site with top brands and great clothing for an amazing discount price. I received a pair of shorts made by Kumquat from Jilly bo Billy Boutique. These will be great in the summer when the heat starts to kick in.
– From Soga Soap a sample of Laundry Soap for Sensitive skin. Babies skin is so soft and sensitive and harsh soap can cause rashes and irritation. This is a great sample for doing newborn clothing with!  Also a sample of Nearly Naked Whipped Shea Butter. Right now during the winter months my skin gets extremely dry, and this whipped shea butter has been my skins life saver for both my hands and feet. Right after I apply it my skin feels so soft and new.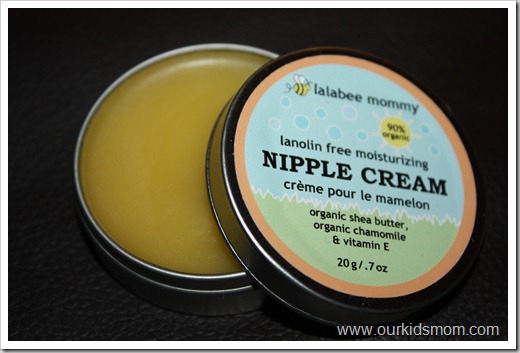 – Lanolin free moisturizing nipple cream from Lalabee Mommy. 90% organic, made from organic shea butter, organic chamomile & vitamin E. There is no scent to this and doesn't leave a oily film after applying… very soft and smooth to apply.
–  A Natural Remedy In Healing Diaper Rash,  from Simply Natural. Made with beeswax, EVOO, essential oils of lavender, chamomile, tea tree and vitamin e. This cream doesn't leave a greasy film on the skin. When I opened the container the first thing I noticed was the tea tree smell in it.
 Bundles and Buzz has such a great way for me to get excited about being pregnant! What better way to get ready and prepared for the new arrival then to be sent great products to try so you can stock up before the baby comes. Thanks Bundles and Buzz for reminding me of what I yet need to purchase before the big date!
BUY IT:
Check out www.bundlesandbuzz.com and pick out your surprise that you will be anxious to receive in the mail!
*** COUPON ALERT *** Use code bloggersrock for 10% off your purchase.
Do you enjoy OurKidsMom and the giveaways?
Please take a second to vote for us on Top Mommy Blogs! One click on the banner below and you're done…
Thank You!
Disclosure of Material Connection: I received one or more of the products or services mentioned above for free in the hope that I would mention it on my blog. I only recommend products or services I use personally and believe will be good for my readers. I am disclosing this in accordance with the Federal Trade Commission's 16 CFR, Part 255: "Guides Concerning the Use of Endorsements and Testimonials in Advertising." The opinions expressed in this post are entirely my own. Your experience with the product may differ from mine. The sponsor is responsible for prize fulfillment and will be shipping the winner(s) their prize(s). For more information read my disclosure policy.