Britax Baby Carrier Review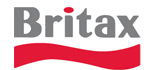 I have 2 children and number 3 is on it's way. With both of my other two I never used a baby carrier, and thought with a third on the way I would love to give one a try and free up a hand to make life easier. I was very excited to hear that Britaxwas sending me a baby carrier. It worried me the thought of going out shopping with three kids and only one shopping cart to put them all in with my groceries. This baby carrier is going to be my life saver.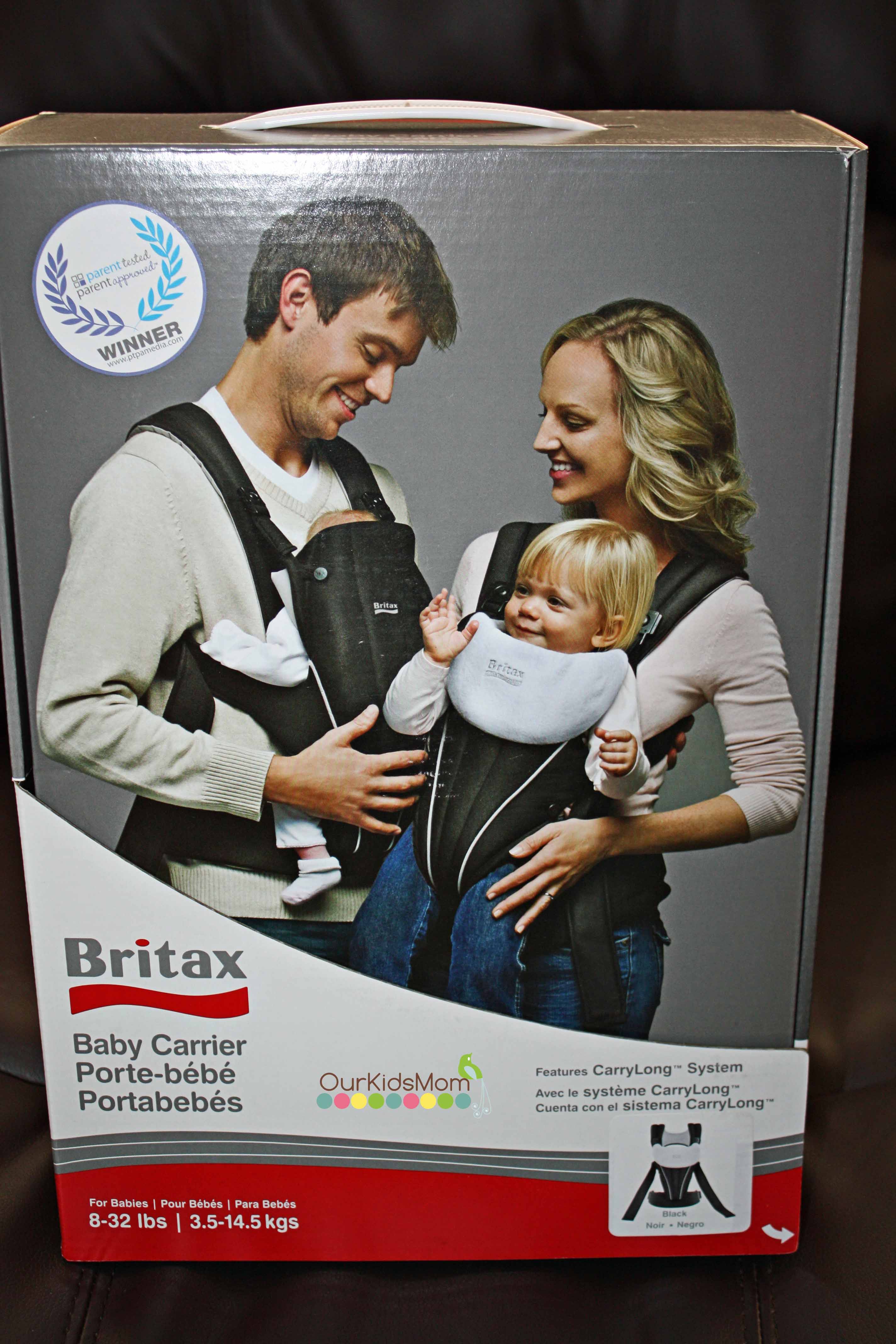 When I received the carrier I took a few minutes to read up on it, then I had to try it on right away and start learning how to wear it.
The first thing I noticed as I was about to put it on were the picture instructions printed on the inside of the padded shoulder straps. If I happen to need any reminders and don't have the manual book, there are easy instructions right there. Placing it over my head and buckling up the waist strap I noticed how comfortable the wide padded hip strap was. It was super easy to tighten and make comfortable and snug on me. However, I did have trouble reaching the harness adjuster strap when it was fully pulled out. I actually had to ask my husband to give it a pull so I could reach the strap myself. Once on I was very comfortable wearing it… it felt snug and well proportioned on my back, shoulders, and hips.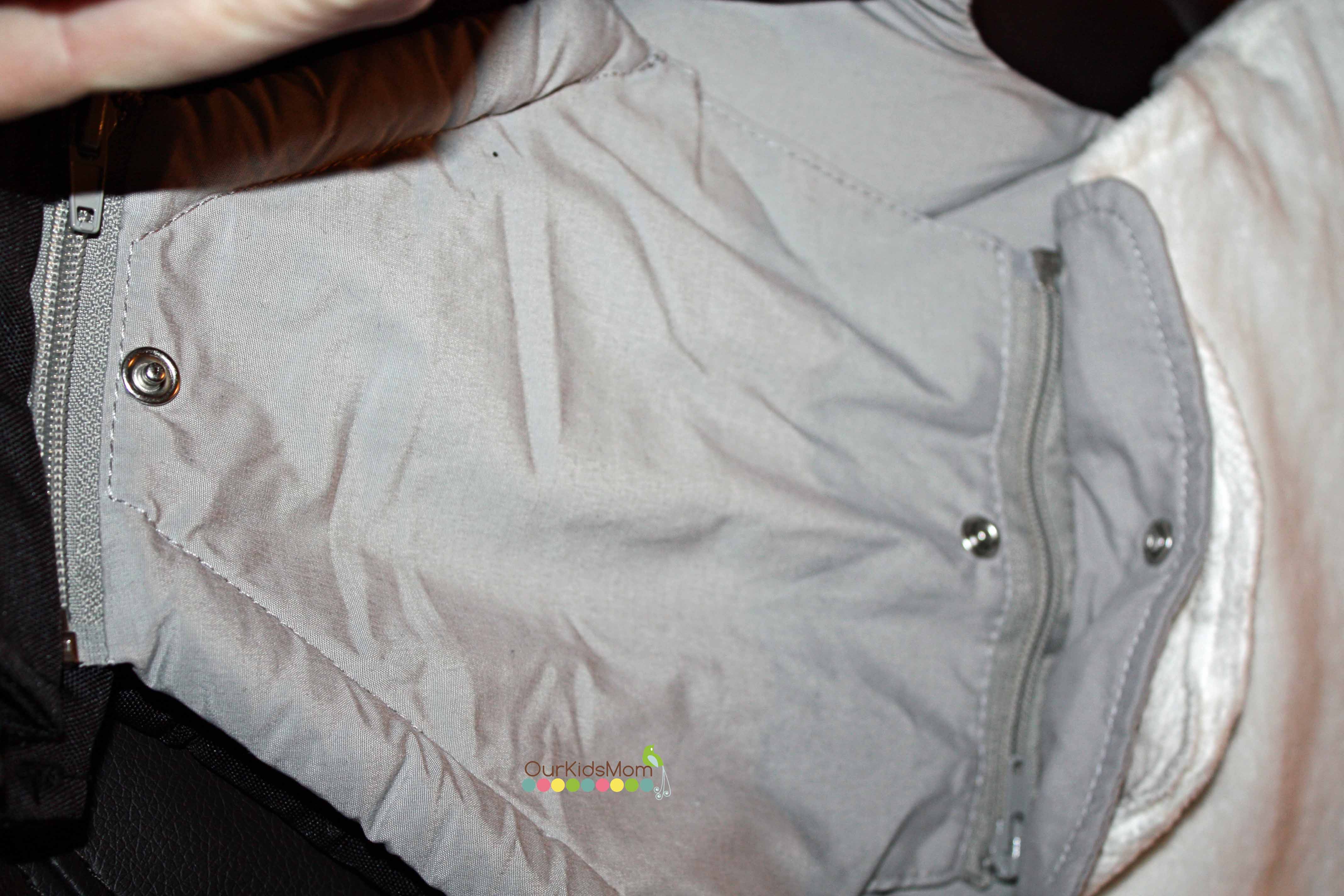 The carrier comes with an infant insert that  zippers in the inside of the carrier to ensure that even your newborns fit and stays secure within the carrier. The infant insert is designed for babies weighing between 8 to 14 lbs. Having this insert in allows your baby to sit closer up to the top of the carrier where they are more comfortable being closer to you, rather then being lost in the bottom of the carrier.
Once your baby has head and neck control they can be flipped to outward facing. Britax baby carrier comes with a removable bib that slips over the front of the carrier where your babies face will be against, giving them a clean dry surface. We all know how much some babies can spit up or when teething how they drool. The Britax bib cover I would say is genius and one of my top favorite features.
This carrier has a great range for baby wearing with a weight range from 8-32 lbs. My almost 2.5 year old is 30 lbs so we decided to test drive it with her in it. Wearing it with a child that is on the highest end of the weight range for this carrier I was pleasantly surprised at how well her weight was distributed. I have a poor lower back and was a little worried at how long it would last before needing to take her out, but it was surprisingly very comfortable while wearing her. I did not have any discomfort in my lower back, nor my shoulders. When I came to take her out, she didn't want out, she was enjoying being in there! I think she would have napped in there had of I let her. I can only imagine how amazing it will be with a smaller child in it, and how long I will be able to wear it while getting all my shopping done, or just doing chores around the house.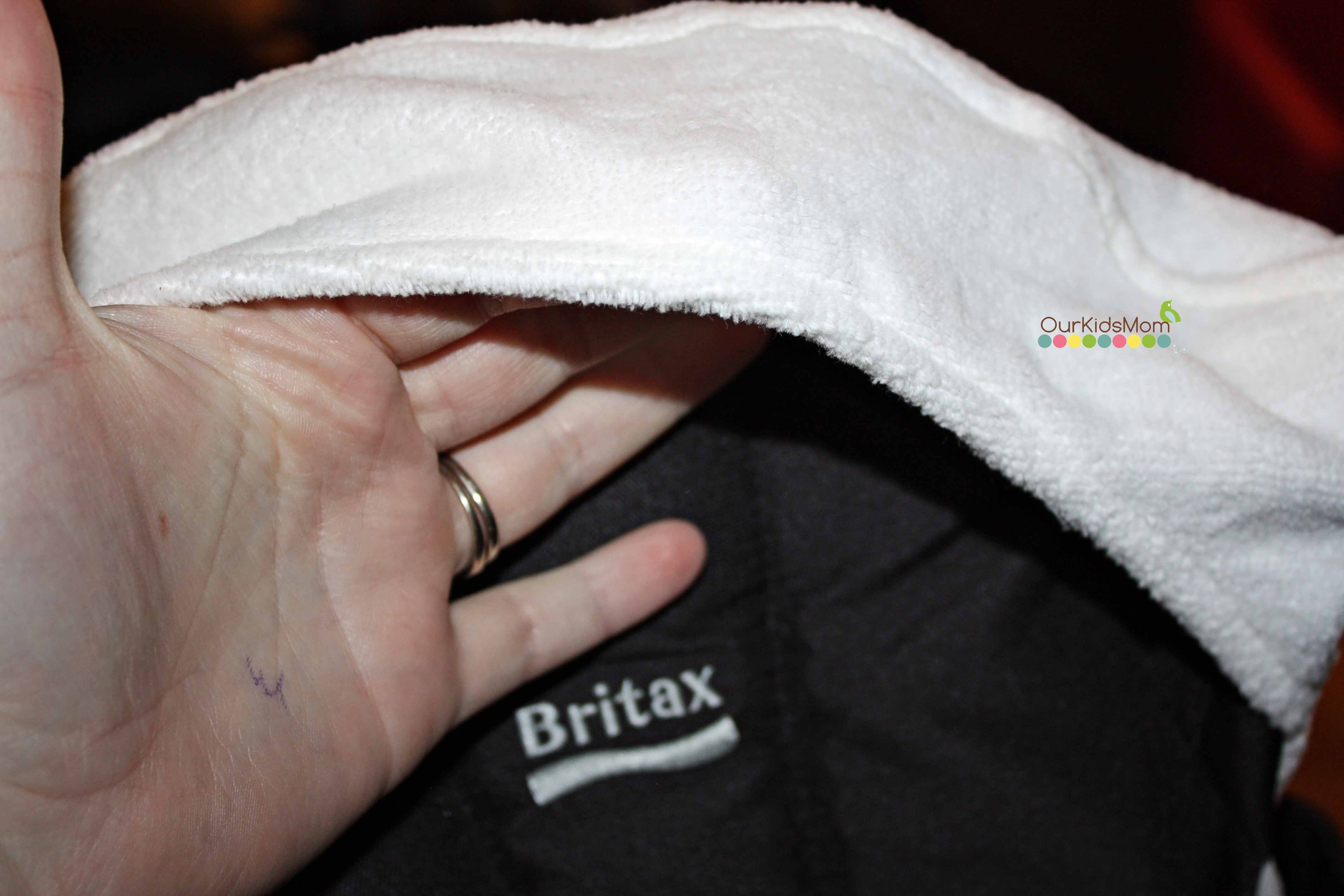 My favorite features that I have already fallen in love with are: – Multiple Carrying Positions – One-Handed Buckles and Snap – Adjustable Head Support for younger infants – Machine Washable – Baby Insert – Easy to Slip on – Removable bib cover There are buttons and loops to adjust your carrier for the best comfort and support for the size of your baby that your carrying. There is a adjustment for greater head support for your littlest of babies who need that extra head support, and leg loops for your babies between 8 and 11lbs for a snug fit around their legs.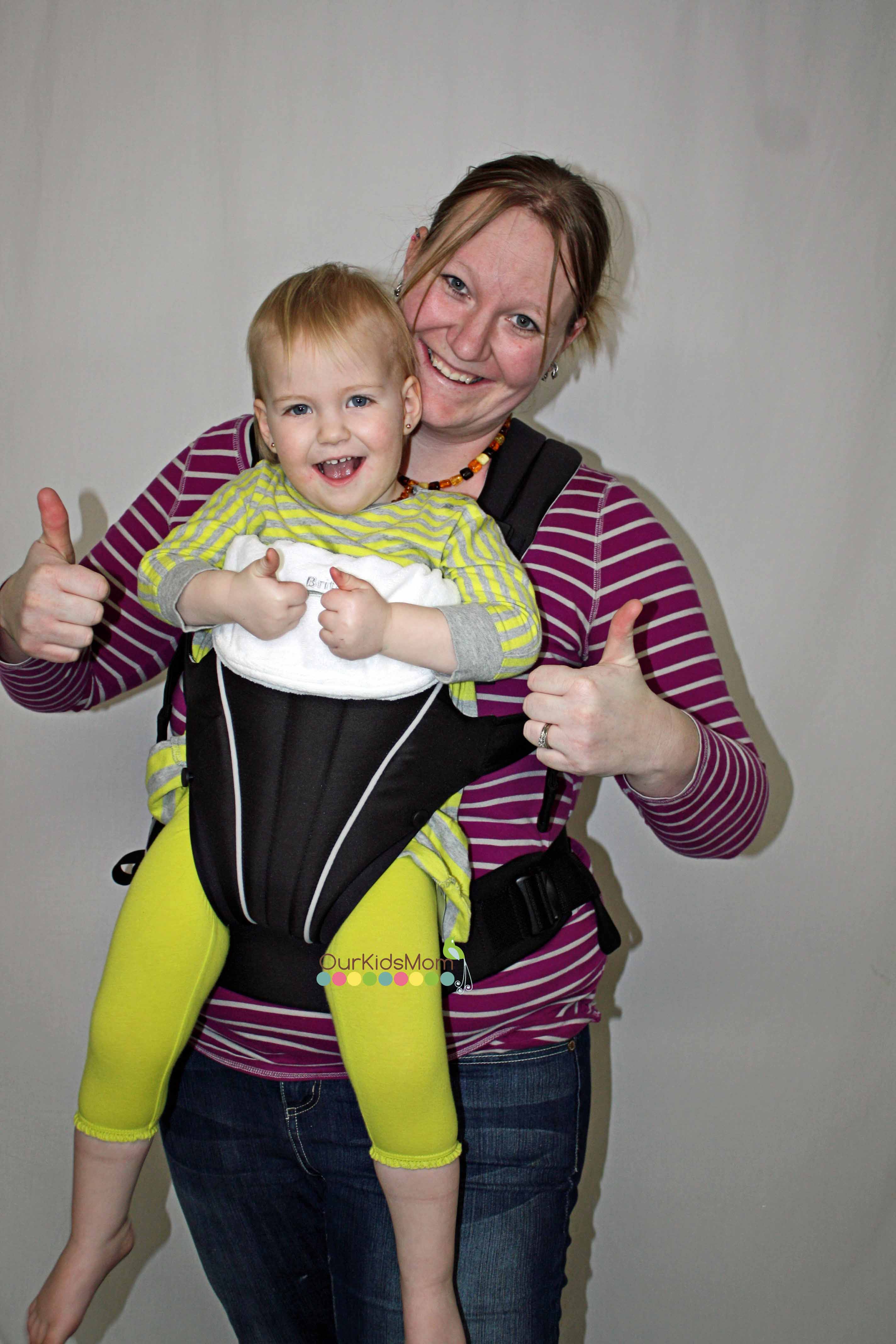 Britax is a name that I have grown to love and trust for the most comfort and safety for my baby. I more than happy to have this carrier become part of our busy life with more then one child. I can tell that Britax has put a lot of thought into designing this carrier… from making comfort a high priority for both baby and the person wearing it, to having it be able to wear for a long period at a time. I would most definitely recommend the Britax baby carrier to any mom or dad that is needing a quality, comfortable, and affordable baby carrier.
BUY IT:
You can purchase a Britax carrier on their website
Do you enjoy OurKidsMom and the giveaways?
Please take a second to vote for us on Top Mommy Blogs! One click on the banner below and you're done…
Thank You!
Disclosure of Material Connection: I received one or more of the products or services mentioned above for free in the hope that I would mention it on my blog. I only recommend products or services I use personally and believe will be good for my readers. I am disclosing this in accordance with the Federal Trade Commission's 16 CFR, Part 255: "Guides Concerning the Use of Endorsements and Testimonials in Advertising." The opinions expressed in this post are entirely my own. Your experience with the product may differ from mine. The sponsor is responsible for prize fulfillment and will be shipping the winner(s) their prize(s). For more information read my disclosure policy.