Is Your Teen a Picker? | Win a trip to Nashville to meet American Picker Mike Wolfe
Disclaimer: This post is sponsored by Lunchbox. All opinions are my own.
I've always been attracted to garage sales and thrift stores. It's amazing what people give away or sell super cheap. I truly believe one mans junk is another mans treasure… I've found many a treasure in my day.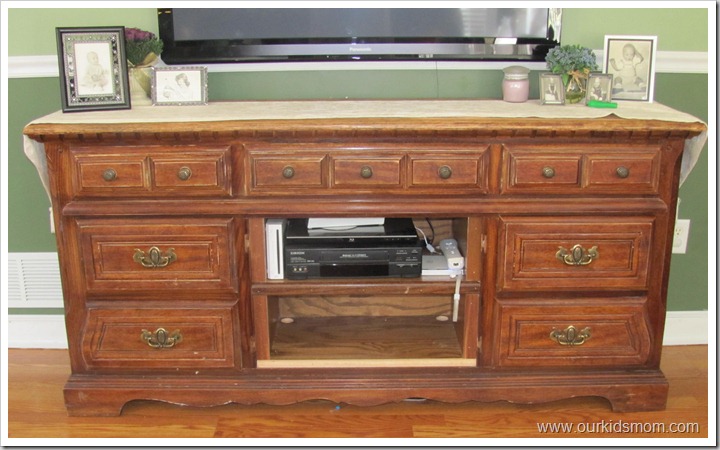 One of my favorite items as of late is an old dresser we found on Craigslist for $30. It's a regular old dresser that we intended to convert into a television stand (have you seen the price of a real wood tv stand? ack!).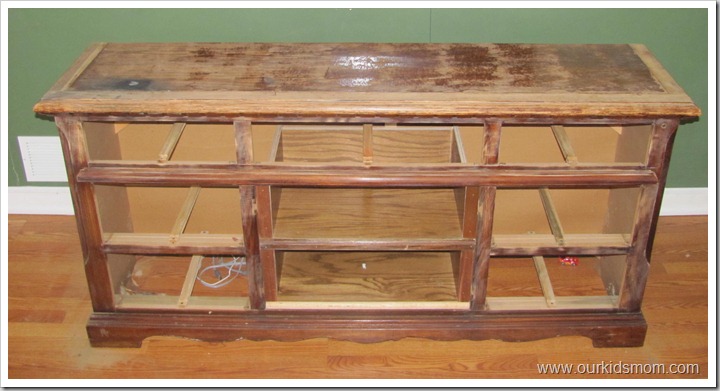 The previous owner had intended to refinish it and started stripping the top and then changed their mind. Although it was currently ugly, we could see past it's imperfections. My husband took off the center doors and removed the drawers for shelving and began his process.
With a little elbow grease, paint and some new drawer pulls we repurposed someone's "junk" into a television stand we love! Click here to see the entire post. 
My kids have been "picking" with me since they were in utero and squeal when I mention a quick stop at the thrift store or point out a garage sale sign when we're out for a drive. I love to see their eyes sparkle with excitement and creativity as they sort through other people's junk to find their own treasure.
Do you and/or your children like to "pick", too? Are garage sales, flea markets, thrift stores and swap shops your idea of fun? Then listen up!
Win a trip to Nashville to meet American Pickers Mike Wolfe!
Here's how:
Has you ever taken your child or teen on a trip to find a cool artifact at a yard sale or secondhand store? Grab your child's found treasures from your picking adventures and you could win a trip to Nashville to meet American Pickers star Mike Wolfe. Simply upload your photo at Walmart.com for a chance to win!
Let's teach our children and teens to be Kid Pickers … we can encourage our children to explore their communities as well as to gain an appreciation for the history and people behind their found objects!
Quench your thirst for adventure with American Picker Mike Wolfe and Capri Sun Big Pouches
Capri Sun is now even easier to enjoy on-the-go! With a re-closeable pouch and a new sleek and larger design, Capri Sun Big Pouches are the perfect thirst quencher for any age! Flavors include Fruit Punch, Maui Cooler and Strawberry Kiwi!