Having the opportunity to take a vacation is wonderful. So, it makes sense to enjoy it to the fullest. When there is no clear front-runner on where to go, consider checking out Anguilla. This is a Caribbean island that is revered for its isolated feel that allows vacationers to truly relax.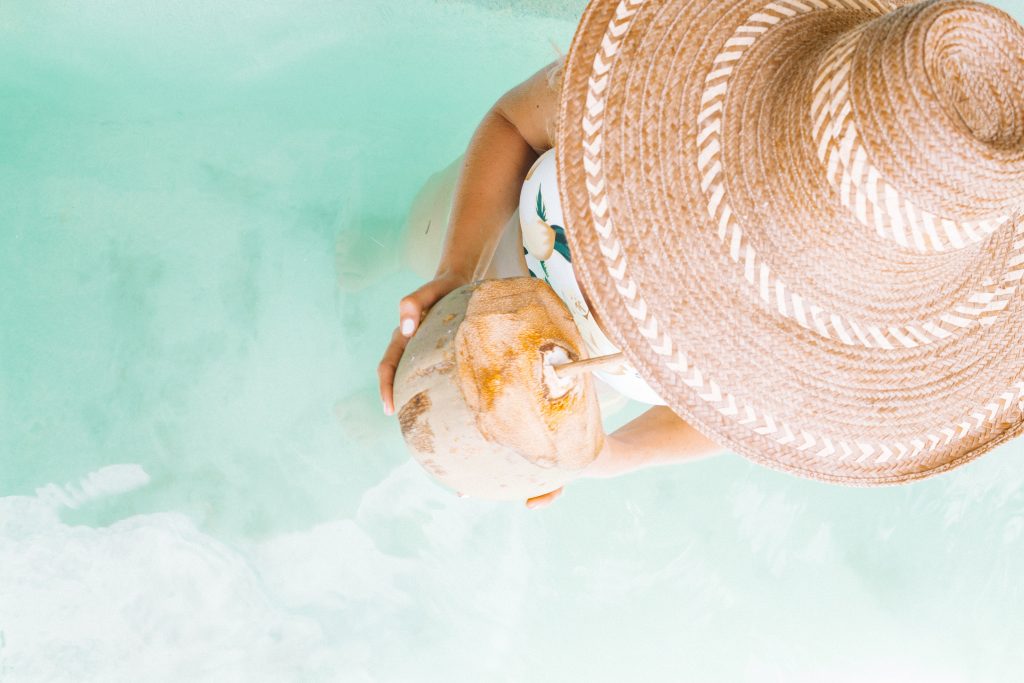 Here are 5 reasons why your next vacation should be at Anguilla.
Rankings
Anguilla is found in the British West Indies about 6 miles from St. Martin on the eastern side of the Caribbean. It is a part of the Leeward Islands in the Lesser Antilles on the north-most side. Anguilla is highly rated in several categories by travel industry insiders and frequent travelers. Anguilla is ranked fifth among the best beaches in the Caribbean and eight among the best Caribbean locations to visit. Those who are planning a destination wedding might be happy to know that Anguilla is ranked ninth among the best destination wedding spots in the Caribbean. Newlyweds who are searching for a honeymoon location should know that this spot is ranked 14th in the Caribbean. Those wondering if Anguilla is family-friendly might be happy to know that this is the case. It ranks 12th in the family Caribbean vacation category. 
The Beaches
There are several reasons to pick an island destination for a vacation. One of them is of course the beaches. Some people only want to sit on the sand and enjoy the lulling effects of the waves. Others are adventurers. They want to swim, dive and use equipment that goes really fast on the water. Anguilla offers all these options and more. Beaches that can be visited and explored include Meads Bay, Rendezvous Bay and Sandy Ground as well as Shoal Bay East, Little Bay and Prickly Pear Cays. Industry professionals estimate that there is enough to do at all of these for at least half a day. At Meads Bay, for example, silky-smooth sand, outstanding views and aquamarine water can be enjoyed. There are plenty of places to get a bite to eat as well as chairs to rent. 
Accommodations
When vacationing in Anguilla, there are several accommodation options. Hotels, resorts and luxury homes for rent are plenty. Hotels are typically situated on several acres of land with beautiful views of the water. Resorts are similar but they tend to be more expansive. This is a wonderful choice for those who are interested in staying on the property for the duration of the trip. Everything from having meals to private beaches is provided. Luxury vacation rentals in Anguilla offer several conveniences, too. Those who are traveling in a group can house everyone for one price. Generally, homes can accommodate four guests and up to 12 guests. They can have two bedrooms and up to six with just as many bathrooms. Luxury vacation rentals in Anguilla can house more than 16 guests.
The Weather
Like other island locations, there are times of the year when the weather is not ideal for outdoor activities. The best time to visit Anguilla is May through August. These months are also when travelers are more likely to get a good deal on travel and accommodation packages. September and October offer the lowest prices but careful planning beforehand is necessary. Locations do tend to shut down due to the weather. December through April sees a spike in travel to Anguilla. There is nothing like spending Christmas and New Year's Eve in a Caribbean location. In March, the Moonsplash Festival is held. In March and April, the Festival del Mar is held. The Anguilla Regatta is held in May while the Anguilla Summer Festival is held in July through August. Carnival takes place in August and the Tranquility Jazz Festival occurs in November.
Getting Around
Getting around Anguilla is easy. There are two airports near the area for your convenience. At Clayton J. Lloyd International Airport and Princess Juliana International Airport, cars can be rented. Renting a car is the most cost-effective transportation method. Taxis are readily available, too. Those who are going to be exploring the area might benefit from renting a car. Those who will spend most of their time in the luxury accommodations or a resort can do with renting taxis as necessary. It is fairly easy to get around the area. Anguilla is not considered a tourist trap. The area keeps skyscraper hotels, casino and cruise ships away so there is less traffic, less people and less pollution. The traffic, people and pollution are instead replaced with coral-filled waters, unpaved roads and low-key beachfront villas. 
Food
There is a good mixture of high-end and street food in Anguilla. Caribbean fare can be found throughout the area as well as international cuisine. 
There are several reasons why your next vacation destination should be at relaxing Anguilla.