When you start a business there are some things you will need to consider very carefully indeed. There are some things that are absolutely necessary in order for you to succeed, and they must be in place before you launch in order to make a great first impression. In business, it is these first impressions that really can make the difference between success and failure. 
Having a website and ensuring that it will gain you customers and sales is one of these important elements. Here are the reasons why your business must have a website and why you need to keep it up to date and user-friendly.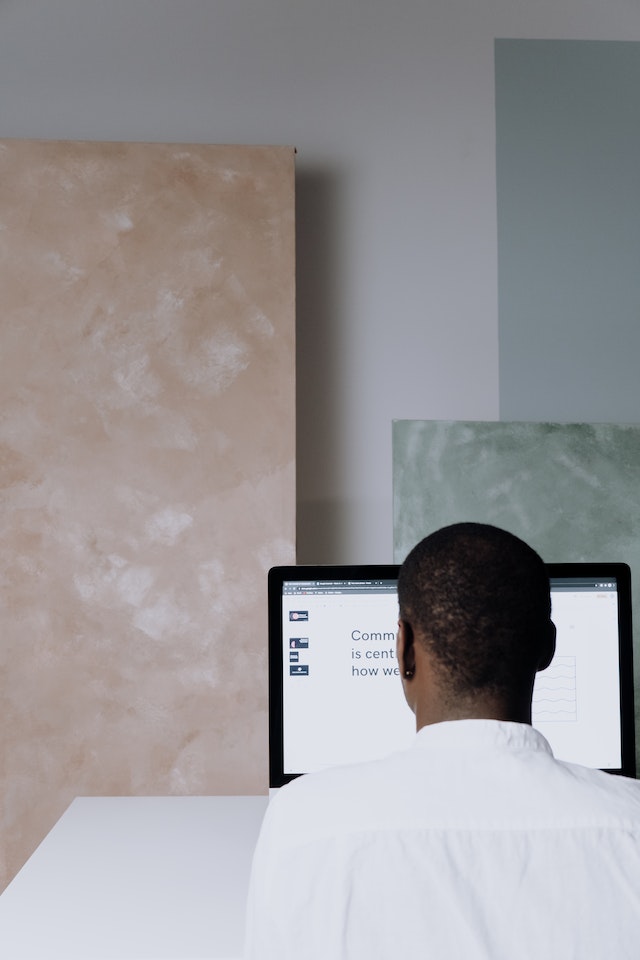 Putting Your Customers First 
If you have a great website that is easy to navigate, includes all the information anyone might need about you and about your products, and that looks good, you will be showing that you are thinking of your customers rather than yourself. Make it all about the customer experience instead of your own tastes and preferences, and suddenly you will have a supremely useful sales tool that actually works. 
Any business that is able to put its customers first is already working on a winning formula. Even if you don't think it has been noticed, the majority of people who are thinking of buying from you will know whether your business is about helping them or about helping you; the former is impressive, and the latter is off-putting. 
Make The Buying Decision Easier 
Having a website is like having a virtual storefront. You want people to see something they like and buy it. Unlike in a store, buyers are unable to touch the items, use them, or get a sense of what they are like. Therefore, giving them as much information as possible in regards to size, color, how to use the product (this could be in the form of a video), what it does, price, and how it will be shipped, for example, is crucial. 
Without this information, customers are most likely to search elsewhere to find it. If they find it on a different site that they prefer, that is cheaper, or that just gives them what they need, that's where they will buy it. By giving them the information required ahead of time, customers are more likely to remain on your site and buy from you. 
Be Unique 
In a world where it is growing increasingly easy to create a business and launch with hardly any money or effort, it is vital that your business stands out. If not, you will get lost in a very big crowd, and eventually you will find that your business is drowned out completely. 
Your website is your chance to show that you are different – even that you are unique. Invest in software such as live chat for businesses websites so that your site offers users something they haven't seen before, and bring that software into your business so that it becomes a core component and selling point for you. It could be a booking system or a way to show customers exactly how they would look wearing the clothing you are selling, for example. 
You can also show the human side of your business, again being different from everyone else and ensuring that you are liked by the community and those who are buying from you. This is an important part of business that many entrepreneurs forget; people like to buy from people, not from corporate entities. They want to know that their concerns and needs will be met, that they are 'helping' a real person by buying from them, and that, should something go wrong, there is someone who they can turn to. Prove all of this using your website, and you will find that you are able to make more sales. 
You're More Trustworthy 
For many customers, a business that does not have an online presence, particularly if they don't have a website, will be difficult to trust. Since it is so easy to create a website (in relative terms – you do need to have some skills related to it to make it look and work well, and it can be wise to seek out professional help in this regard), the fact that a business doesn't have one doesn't look good. 
It will make anyone trying to find out more about that business in order to buy from them concerned that there is something amiss and something that needs to be hidden. Not only that, but when people are searching online for that business without a website, they clearly won't find it, but they will find plenty of competitors, and they'll buy from them instead. 
A website shows that you intend to grow your business, that you want people to know about it, and that you aren't trying to hide anything. Getting a website right takes time and effort, and sometimes it can take a lot of money, so if you have done this, it shows that you are taking your business seriously, and that will help others to do the same. 
Make Sales 
With so many people preferring to buy online rather than in a physical store, thanks to the convenience and low prices that this offers, if you haven't got a website you can make additional money from, you are potentially missing out on a big slice of revenue. 
It will, of course, depend on what you are selling, but if you can set up an online store that is as automated as possible (while still offering users that personal touch we mentioned earlier), then you will be able to make money even when you are on vacation, sick, or – if your business is something you are running on the side while you work in a full-time job – while you are working too. 
Even if you can't sell your products or services online because they can't be shipped or you need to visit the customer in order to measure up or do the work, for example, you can still make money from your site through advertising. Think carefully about this because too much advertising will be off-putting for customers, but if you get the balance right, you can earn an additional revenue stream even if you aren't selling directly from your website. 
Gain More Leads 
One of the most interesting things about having a website for your business is that it could help you get more leads.
People will know how to get in touch with you if they find you online, are intrigued by your services or products, and want to know more thanks to the information on your website. This gives you a chance to make more money by selling more. Even though websites cost some money, they have an excellent return on investment when they are used right. 
It's Simple To Do
You don't have to know a lot about technology to have a website. Many companies that make websites have easy ways to sign up, which makes the process quick and easy for you. Essentially, that means there is no real excuse not to have a website. 
Once you do this, even if you have to pay for it, a website can save a lot of money. Websites give the best return on investment of any kind of advertising. If you want to market your business, you should start by making a website.
Getting a website for your business is a low-cost move that will pay off in the long run by bringing in new customers and building your brand. Plus, it's a real business expense that you can write off on your taxes.
You Can Show Your Brand Voice
A brand voice is the unique personality, words, language, tone, and story of your company that is used to make an experience that people will remember. It is used in all of your marketing materials, like your website, email campaigns, and social media posts.
Your website is your most important marketing tool. It tells people what you believe, why you believe it, your values and mission, the problems you solve, and how you're going to do it. This is your chance to show how unique you are and show others the way.
Visitors can get to know, like, trust, and understand your brand through your brand voice. Your website helps you get to know your audience and connect with them. The way you talk about your brand also helps people remember it. It's how your company is talked about. 
Taglines are a great example of a brand's voice because they are short, easy-to-remember phrases that connect directly with your audience and make them feel like they know your brand. Taglines are like written logos, and when they're turned into jingles, they're even more powerful (because they get stuck in your head).
People's ideas about your business, products, services, and people are shaped by your brand voice. If your website is a way for you to talk to potential clients, it's clear that you need a carefully crafted and thought-out brand voice.