CBD has recently taken the health and wellness world by storm, with its potential benefits ranging from reducing anxiety to alleviating chronic pain. It is now accessible in a variety of forms that make it simple to include in your daily routine. From tinctures to devices such as these, people are finding unique ways to incorporate this plant compound into their daily routines. Now, it's being embraced by the skincare industry as well.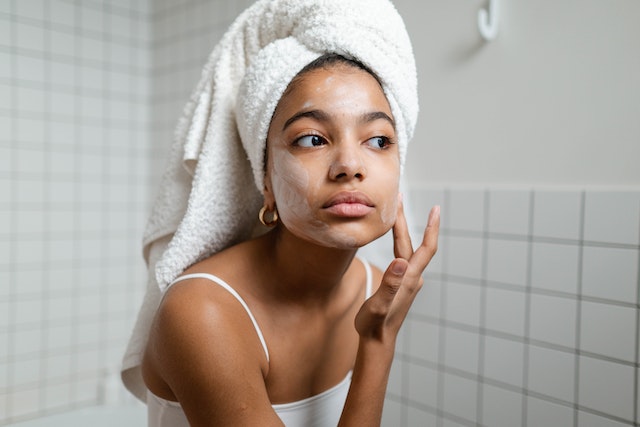 CBD topicals can be used in a variety of ways, such as lotions and creams applied directly to the skin or even bath bombs for a relaxing soak. These products may help with a range of skin concerns, from redness and irritation to dryness and aging. One unique benefit of CBD topicals is that they can target specific problem areas without affecting the rest of the body – unlike ingestible forms of CBD which can have a pervasive impact. As more research is conducted on the potential benefits of using CBD for skin care purposes, it's no wonder that these products are becoming increasingly popular. But why are they becoming so popular? Does CBD genuinely help in skin hydration? 
Let's find out! 
CBD topicals have anti-inflammatory properties 
Numerous pieces of research have established the anti-inflammatory effects of CBD. CBD relieves pain by lowering inflammation and calming the skin. 
Researchers have found that CBD helps lessen inflammation from rashes or acne, as well as reduce redness. A study on the therapeutic effects of CBD-enriched ointments showed that these products would be an excellent option, non-invasive, safe, and effective, to enhance the quality of life of patients with specific skin disorders, particularly those that are brought on by inflammation.  
CBD has antioxidant properties 
Cannabidiol has antioxidant properties, which is one of the main reasons you should incorporate it into your beauty regimen. 
CBD's inherent antioxidant capabilities can help prevent skin aging brought on by detrimental environmental factors including smoke, pollution, and sun exposure. 
The obvious indications of aging, such as wrinkles, and reddish skin tones, may be lessened by CBD. 
A study also discovered that CBD stimulates keratinocytes' antioxidant function. 
Keratinocytes' main function is to defend our skin from fungal, viral, microbial, and parasite invasions. They also serve to reduce heat and water loss and shield us from UV rays. 
The study concluded that applying CBD topically could enhance skin barrier function and treat a variety of skin conditions, including dermatitis and keratin disorders. 
Antibacterial properties of CBD 
Additionally, the antibacterial properties of CBD have been discovered to help with the bacterial imbalance and skin conditions including redness, spots, or blemishes. 
CBD acne treatment can shield your skin from microorganisms that cause acne and prevent the production of extra oil that clogs the skin. 
The anti-scar effects of CBD 
According to one study, CBD ointment drastically reduced psoriasis and atopic dermatitis-related scarring. 
In terms of moisture and elasticity, it might also make the skin look better. 
Numerous vitamins, including vitamins A, D, and E, numerous amino acids, and even minerals included in CBD enhance the formation of collagen, resulting in stronger skin. 
CBD for skin sensitivity 
Have you been hesitant to try cannabis-infused goods because of sensitive skin? 
CBD topicals are beauty products that will calm sensitive skin and are typically well-accepted by that skin type. 
We encourage you to test CBD products on a small part of your wrist before using them on your face to use them safely, especially if you have allergic reactions to cosmetic products.  
How can you use CBD to improve the look of your skin? 
Many people spend a lot of money on cosmetics that claim to maintain their skin's youthful appearance. However, such products may cause more harm than good. 
It is best to use natural products like CBD topicals. 
To benefit from all that this substance has to offer, you can also add a few drops of CBD oil to your preferred balms and creams. 
You can easily use Full Spectrum CBD oils for your cosmetic procedures. 
What is a CBD face cream used for? 
Applying facial cosmetics to clean, dry skin is the golden rule for doing so and is the first step to take into consideration. 
Although you can use CBD cream in the morning, it is preferable to apply it in the evening before bed so that your skin can take advantage of its benefits.  
Are you a fan of layering, an Asian beauty practice? 
Applying multiple layers of skincare products to your face to achieve comprehensive skin care is known as layering in Korea or Japan. 
You should apply your CBD cream right after washing your face for optimal cannabidiol skin absorption. You can either apply it to your entire face or specific areas (wrinkles, pimples, etc). 
Once the cream has been adequately absorbed by your skin, you are free to apply additional beauty products on top. Sunscreen, lotion at night, makeup. 
We assure you that your CBD beauty ritual won't disrupt your routine. They will only improve it significantly.