When Our Babies Grow Up And Leave The Nest
Nature recently taught me a lesson about my own life and the process of raising my children.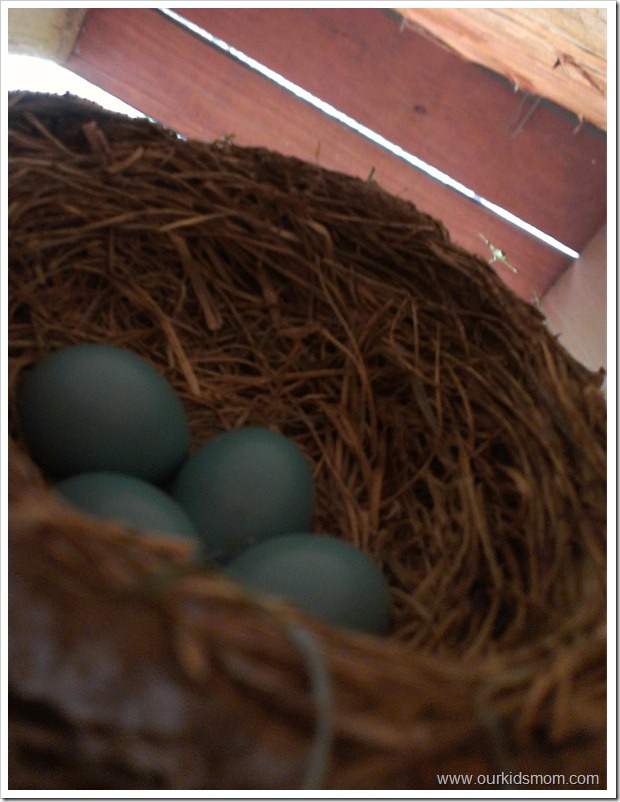 We were privileged to have a Robin build her nest on our covered back porch and lay her eggs.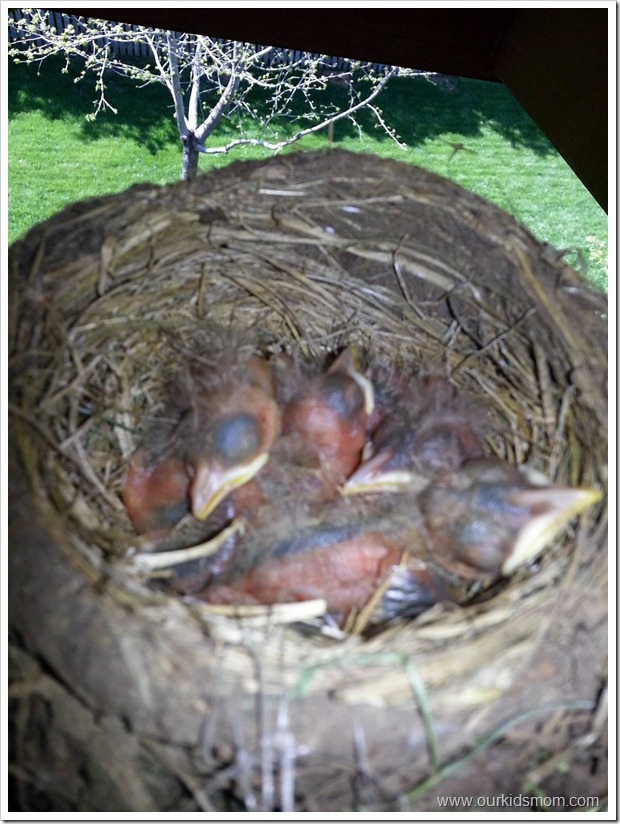 It wasn't long before the baby birds hatched. They were weak, fragile and needed the protection of their Mom and Dad just like human infants are.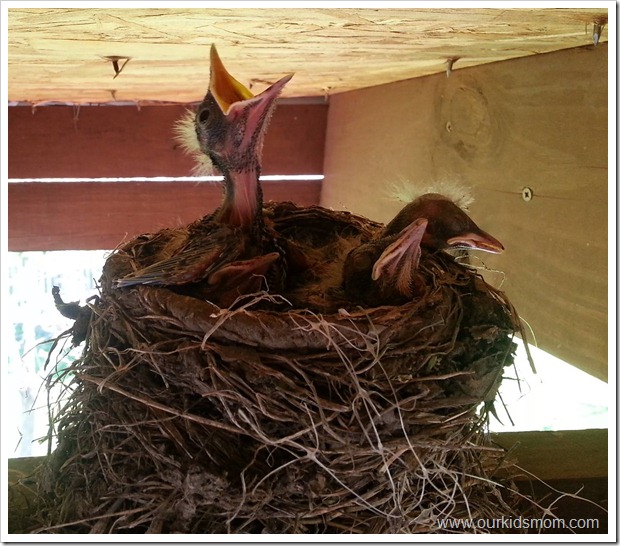 Before we knew it they were moving around a little bit, their eyes were open and they were very vocal… much like our children in their toddler years.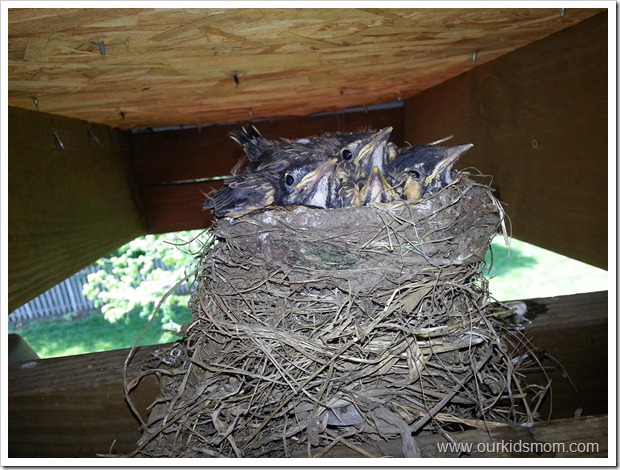 In a heartbeat they had grown feathers, were even more vocal and were starting to look more like a grown Robin… much like our children through their youth and preteen years.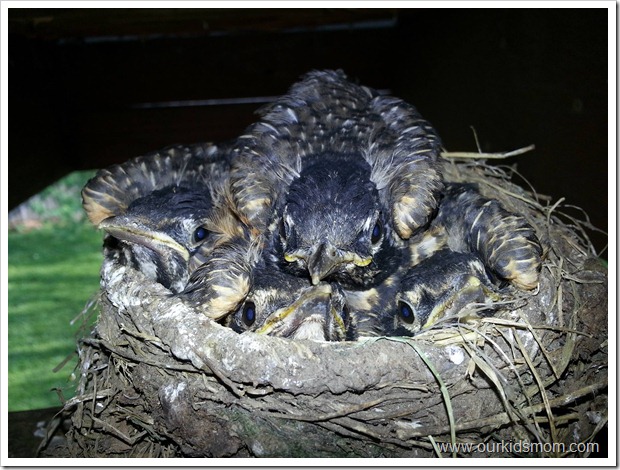 Then one day I noticed that they had outgrown their nest. It seemed too soon, but they were nearly full size and when they didn't know I was looking their were stretching and spreading their wings preparing to fly… much like our children through their teen years.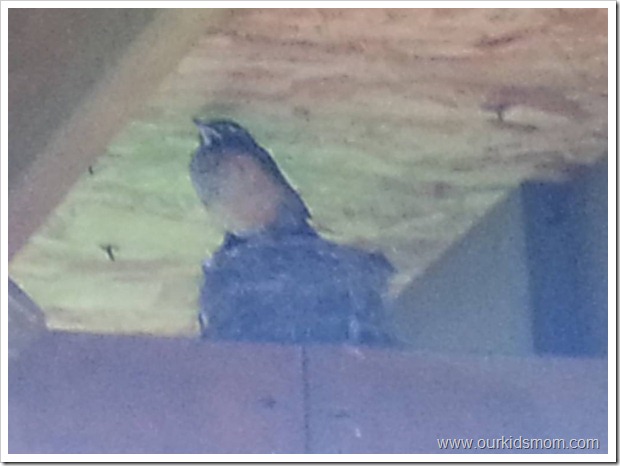 Then one day I looked outside and had to do a double take. Our baby Robins were fully grown, perched on the edge and ready to head out into the world. I watched them nearly all day and finally tried to go out on the porch for one final photo (this one was taken through the glass… all blurry). As I raised my phone to snap the picture the baby leapt from the nest and flew across the yard to the nearby tree. Human children are just as eager to take that leap and leave the nest.
What brought a tear to my eye was what happened next. The Daddy bird came back with a worm for the baby, but the nest was empty. He studied the nest, looked around, flew out and back to the nest again to double check… just in case. Across the yard the baby called to him and Daddy finally heard. He flew quickly to the baby bird's side and promptly gave him the worms he had brought back for him. Just like in real life, our babies may be ready to leave the nest but as their Mom and Dad we will always be there for them when they need a friend, a little help, guidance, a shoulder or just a little extra love.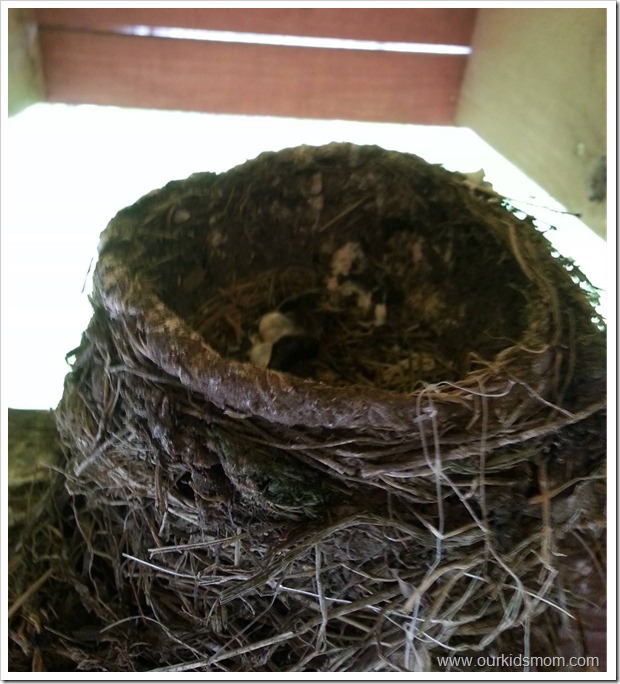 Although our nest is empty, our hearts are full bursting with love and pride for them.
This past weekend our beautiful, strong, smart, kind, talented daughter spread her wings just a little and left the nest for college. This has been one of the hardest moments of parenting… ever. I still remember vividly carrying her for nine long months and being rewarded with this amazing little being. Her total dependence on us for everything as an infant slowly waned as she grew into a curious toddler, a child that wanted to learn as much as we could give her, a teen that knew it all and did things her way and a young woman that made me proud enough to burst at the seams. Although her room is now empty, my heart will always be full of love for her… and my door will always be open.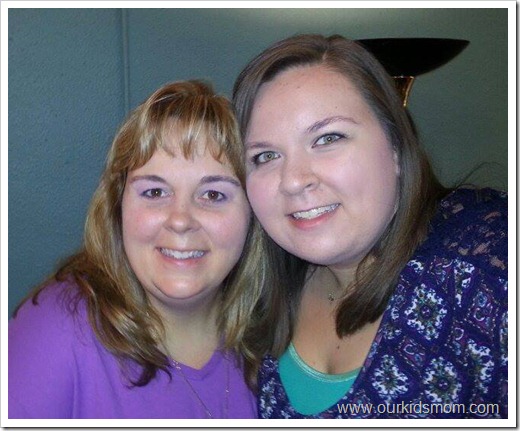 This photo was taken just minutes before I left my baby girl to start her new life as an independent young woman. I will cherish it forever. The tears I cry are selfish but therapeutic. As much as I'd love to keep her with me (always) I know she's ready to experience the world and hopefully some day have the love that I have with her Dad and a heart full of love and pride for her own little family.
I am so lucky to be your Mom, Kaytlin.