This post brought to you by Global Influence. All opinions are my own.
If you've ever opened a gym bag that belongs to a teenage boy, you will totally understand what I'm about to tell you.
My son is 17. He is a physically active guy. He loves to work out, plays soccer for the high school, runs on occasion and works outdoors at the local amusement park in the games department (yes, even in 100 degree weather).
All of these situations combined accumulate as one big odor ball in his gym bag (and occasionally in his laundry hamper when the clothes actually make it there).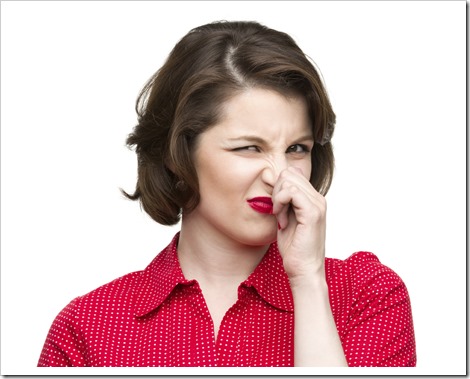 He is supposed to do his own laundry, but when the smell gets bad enough that I catch a whiff of it I will toss in a load or two.
I was recently sent a bottle of Tide's new detergent and was told that it provides superior cleaning (as I've found with all of the other Tide products I've tried) and odor removal (because it includes baking soda) …
it's called Tide Simply Clean & Fresh.
Would this detergent be my knight in shining armor?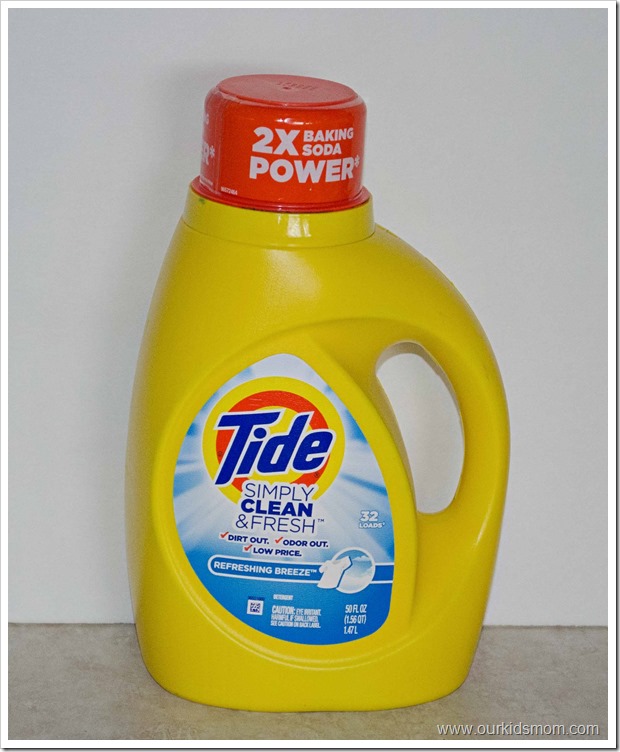 With 2X the cleaning and odor-fighting power, I was hoping that it would tackle the grass stains from sports as well as the teenage boy smell.
(Does it clean their rooms, too?)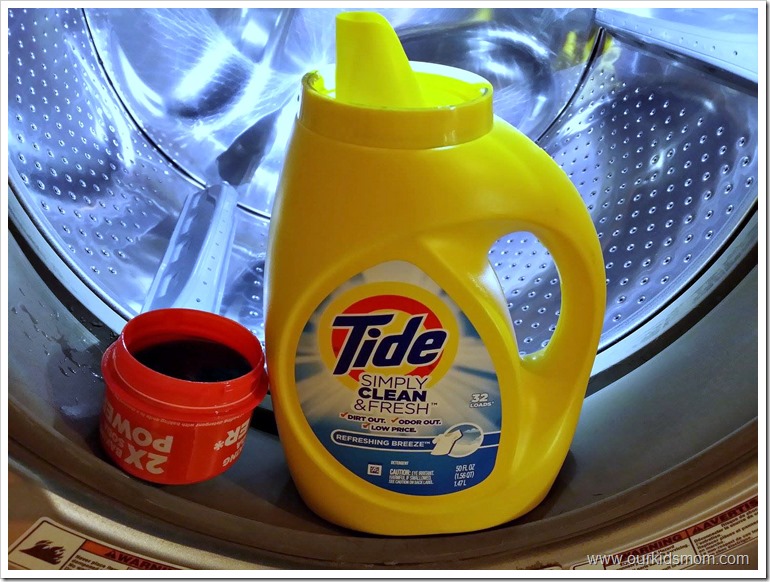 What I'm loving about Tide Simply Clean & Fresh  is that it's formulated to deliver a thorough clean that starts at the source of odors.
It doesn't just cover up odors, it gets deep down into the fibers of your garments to remove the particles that cause odors.
That means no tossing in 2-3 sheets of fabric softener just to make sure it smells fresh when it's done.
(yes, I'll admit to doing this more than once out of desperation)
No more covering up one smell with another.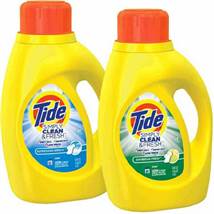 My life is hectic enough with four children. I don't have the time or the energy to wash and re-wash a load of laundry because of odors.
Fortunately I no longer have to.
Tide Simply Clean & Fresh comes in two scents: Refreshing Breeze and Daybreak Fresh.
It is HE compatible to work in any machine (hooray!).
Available nationwide with a suggested retail price of $4.99 – $5.99 for a 50 oz. bottle.