** New Microsoft Hardware **
During our visit to New York and BlogHer, we were also lucky enough to get to see some of the new Microsoft hardware available now (and soon). We actually saw the Wedge Touch Mouse and Wedge Keyboard, but I've heard a little about the other items and am excited to play with them all. Anything to save space but keep me productive is a win-win in my book.

If you are still in the market for accessories for Back to School these are definitely worth a look: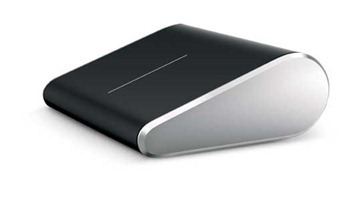 Wedge Touch Mouse:
Small and stylish, and perfect for Windows 8
With the new Wedge Touch Mouse, you can comfortably navigate Windows 8 using Microsoft's touch technology—while at the same time wowing those around you with a mouse that looks and feels like no other.
Comfort without the bulk of a traditional mouse

Bluetooth® technology means no clutter

Conserves battery power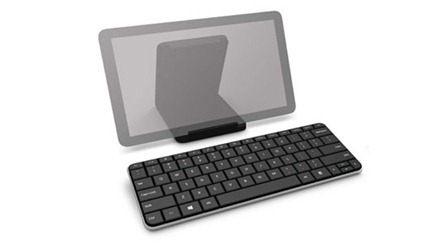 Wedge Mobile Keyboard:
A perfectly portable companion for your tablet
The new, ultra-slim Wedge Mobile Keyboard was designed for Windows 7 and Windows 8 tablet users who are constantly on the go. (It also works with iPad and Android devices.) Its thin, lightweight design makes it easy to carry, while the full-sized, soft-touch keyset provides a comfortable, efficient typing experience that makes creating long emails and documents a breeze.
An ideal balance of form and function

Bluetooth® technology eliminates cable and transceiver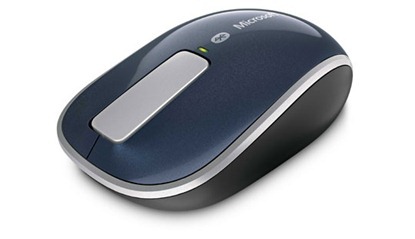 Sculpt Touch Mouse:
A clutter-free way to stay productive on the go
Looking for a portable mouse that helps you get things done? Sculpt Touch Mouse saves time in long documents and works virtually anywhere, with no cables or transceivers to connect. And it's designed to fit comfortably in either hand.
Navigate quickly and smoothly through screens and docs
Ready right away, with nothing to plug in or lose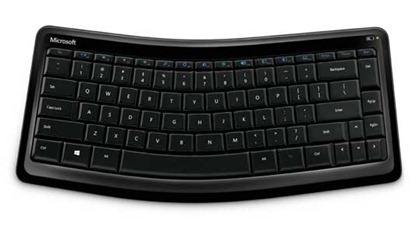 Sculpt Mobile Keyboard:
At less than three-quarters of an inch thick, the Sculpt Mobile Keyboard is both sleek and compact, making it great for people who are on the go. Plus the built-in Bluetooth wireless connectivity means there's no fussing with cords, cables, or transceivers.
Natural wrist posture
Windows 8 shortcut keys
All new products will be available soon at the online Microsoft Store and through other retailers. The Microsoft Touch Mouse is available for purchase now, and its updated Windows 8 gestures will be released in time for Windows 8.
Disclaimer: I posted this as part of the Microsoft Windows Champions Blogger program. I did not receive compensation for sharing.