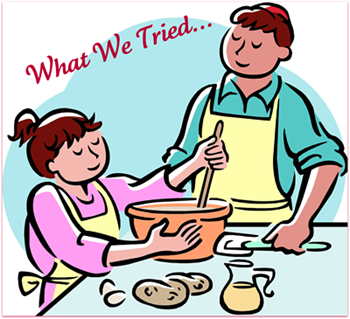 We tried this yummy recipe this week and had mixed reactions. The younger generally don't like any type of lasagna. Ethan pushed the noodles aside and ate the inside. Emma took one bite and refused. Josh doesn't like cheese, so he gagged a few bites down and walked away. Kaytlin, myself and my husband enjoy lasagna and cheese… and loved this recipe. The only thing I would change is to maybe add some garlic and maybe some mushrooms.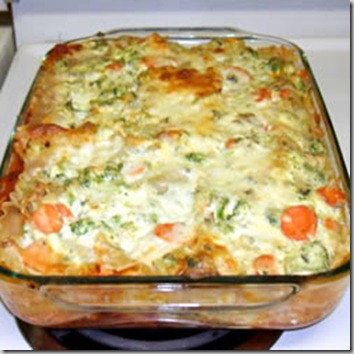 An easy lasagna packed with veggies and cheese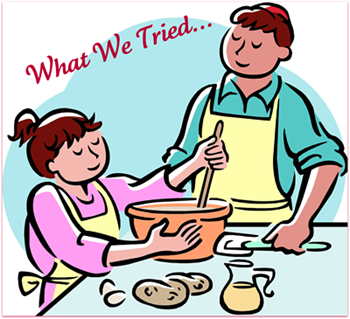 Prep time:
Cook time:
Total time:
Ingredients
1 (12 ounce) packages lasagna noodles
2 pounds ricotta cheese
4 eggs
1 cup grated Parmesan cheese
⅓ cup chopped fresh parsley
2 teaspoons dried basil
ground black pepper to taste
2 tbsp olive oil
1½ cups chopped onion
1 cup sliced carrots
1¼ cups chopped green bell pepper
1 (16 ounce) package chopped frozen broccoli, thawed and drained
3 cups chunky-style spaghetti sauce
2 cups shredded mozzarella cheese, divided
Instructions
Bring a large pot of lightly salted water to a boil. Add pasta and cook for 8 to 10 minutes or until al dente; drain and set aside.
In a large bowl, combine ricotta cheese, eggs, Parmesan cheese, parsley, basil and ground black pepper. Stir to blend; set aside.
Heat oil in a large saucepan over high heat. Saute onions for about 5 minutes, stirring occasionally; add carrot slices and saute about 2 minutes, then stir in green bell pepper and broccoli. Stir all together, reduce heat to medium and cook until tender, about 5 minutes. Scrape veggies into ricotta mix and mix well.
Preheat oven to 350 degrees F (175 degrees C).
Ladle 1 cup of spaghetti sauce into a 9x13 inch baking dish and spread evenly over the bottom. Place 3 strips of lasagna lengthwise in the dish, then spread about 4 cups of the filling over the pasta. Sprinkle 1 cup of the mozzarella cheese over the filling; repeat layers.
Bake at 350 degrees F (175 degrees C) for 1 hour; let stand about 15 to 20 minutes, to firm up, before serving.
recipe and photo credit allrecipes.com.
Enjoy!