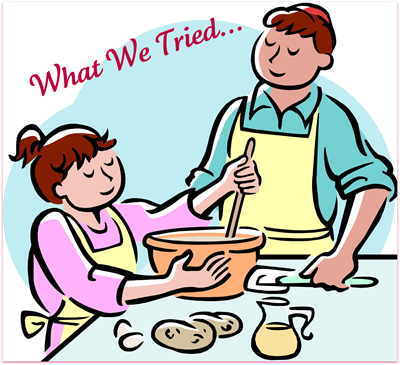 Pizza has become a weekly meal for us and I am always on the hunt for an easy but yummy crust. For years now (since I was a pre-teen) I have used a Betty Crocker recipe that does not call for yeast or rising. It is a little dense, but the family likes it okay. This week I wanted a little more airy dough but didn't want to wait for a rise and punch down (who wants to work on pizza dough for hours, right?). This one was a hit with the family!
Valentino's Pizza Crust
Prep Time:
15 Min
Cook Time:
20 Min
Ready In:
35 Min
Servings:
12

Original Recipe Yield 1 -12 to 16 inch crust
Ingredients
1 cup warm water (110 degrees F/45 degrees C)
1 tablespoon white sugar
2 1/4 teaspoons active dry yeast
3 tablespoons olive oil
1 teaspoon salt
2 1/2 cups all-purpose flour
Directions
Stir water, sugar and yeast together until dissolved. Add the olive oil and the salt. Stir in the flour until well blended. Let dough rest for 10 minutes.
Pat dough into pan or on to a pizza stone using fingers dipped in olive oil. If desired sprinkle basil, thyme or other seasonings on crust. Top with your favorite pizza toppings and bake for 15 to 20 minutes in a preheated 425 degree oven.
Nutritional Information
Amount Per Serving  Calories: 131 | Total Fat: 3.7g | Cholesterol: 0mg
I don't make a traditional sauce… I spread a can of tomato sauce on the crust, sprinkle "Italian Seasoning" (or oregano & basil separately), garlic salt and if I'm feeling kicky I'll put cumin seed on it (yum!).
Then top with your favorite toppings and bake!
Enjoy!