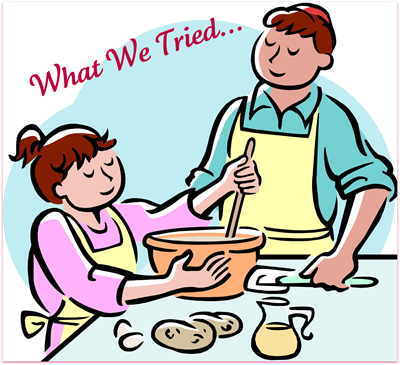 With the first day of Autumn upon us, my taste buds have been having daydreams about pumpkin spice mochas. After some digging online I found a recipe I had to try.
I followed this recipe and added the spices directly to my coffee as instructed, but I could still taste the powder a bit. I am posting the recipe as written, and then I will tell you what I did this morning that was YUMMY.
Pumpkin Pie Mocha 

Makes one 6-8 oz cup. (Adjust the spice to your tastes.)

2/3 cup coffee

1/3 cup milk

1 1/2 tsp unsweetened cocoa powder

1 tbsp sugar

1/4 – 1/2 tsp pumpkin pie spice*

Mix all and enjoy!

* Pumpkin Pie Spice

1/4 cup ground cinnamon

2 tbsp ground ginger

2 tsp ground cloves

2 tsp ground nutmeg
What I did… I mixed the unsweetened cocoa powder, sugar, ground cinnamon, ground ginger, ground cloves and ground nutmeg and put them in a sealed container. I took 1 tsp. of this mixture and added it directly to the coffee grounds and brewed the pot (I only did a 10 cup pot. If I do a full 12 cup I will probably do 1 1 /2 tsp.)
****
I also found this recipe that I want to try, but haven't had the chance yet. It sounds just as yummy

.
Pumpkin Pie Coffee Creamer
Ingredients:
4 tsp ground cinnamon
2 tsp ground ginger
2 tsp ground nutmeg
1 tsp ground cloves
1 tsp allspice
1 cup non-dairy creamer
Recipe:
Combine ingredients and store in an airtight container. Use 1-2 tsp per cup of coffee
Enjoy!