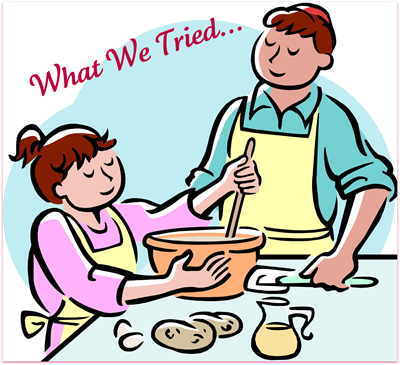 | | | |
| --- | --- | --- |
| Prep Time: 30 Min |   Cook Time: 25 Min | Ready In: 2 Hrs 55 Min |
Servings 
Original Recipe Yield 1 dozen
Ingredients
4 1/2 cups all-purpose flour
3 tablespoons white sugar
1 1/2 teaspoons salt
1 (.25 ounce) package active dry yeast
1 2/3 cups warm water
2 tablespoons margarine
Directions
Mix together the unsifted flour, 3 tablespoons sugar, 1-1/2 teaspoons salt, yeast, water, and butter in the bread machine on the manual setting.
OR, mix 1-1/2 cup flour, 3 tablespoons sugar, 1-1/2 teaspoons salt, and yeast. Heat water and butter to 120-130 degrees F. Add water to dry ingredients; beat 2 minutes at medium speed on mixer. Add 1/2 cup flour, beat at high speed 2 minutes. Stir in more flour to make a stiff dough. Knead 8-10 minutes. Cover and let rise. Punch down. Cover; let rest 15 minutes.
Remove from bread machine.
Divide dough into 12 pieces; shape 3 pieces into smooth balls. Place on greased cookie sheet (I use parchment paper instead). If desired, before baking, mix 1 egg white and 1 tablespoon water, brush on bagels, and sprinkle with sesame, poppy, or caraway seeds. I've even added half a package of dry onion soup mix with a fabulous outcome!
Bake at 375 degrees F (190 degrees C) for 20-25 minutes. Remove from sheets and cool.
Nutritional Information
Amount Per Serving  Calories: 204 | Total Fat: 2.3g | Cholesterol: 0mg
Recipe & photo credit original recipe included boiling the bagels. If you like "new york" style bagels check it out! Omitting this step makes them more like bakery bagels.
Enjoy!