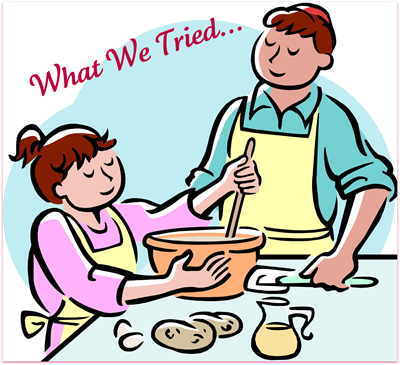 This is a SUPER LOW calorie soup (almost free on Weight Watchers) and it is super yummy. It is going to make a nice warm yummy replacement for our salads in the colder months.
Fresh Vegetable Soup
PointsPlus™ Value:    1
Servings:  12
Preparation Time:  35 min
Cooking Time:  13 min
Level of Difficulty:  Easy
2 clove(s) (medium) garlic clove(s), minced  
1 medium onion(s), diced  
2 medium carrot(s), diced  
1 medium sweet red pepper(s), diced  
1 stalk(s) (medium) celery, diced  
2 small zucchini, diced  
2 cup(s) green cabbage, shredded  
2 cup(s) Swiss chard, chopped   (we did not add this… still yummy)
2 cup(s) cauliflower, small florets  
2 cup(s) broccoli, small florets  
2 tsp thyme, fresh, fresh, chopped  
6 cup(s) vegetable broth  
2 Tbsp parsley, or chives, fresh, chopped  
1/2 tsp table salt, or to taste  
1/4 tsp black pepper, or to taste  
2 Tbsp fresh lemon juice, optional  
Instructions
Put garlic, vegetables, thyme and broth into a large soup pot. Cover and bring to a boil over high heat; reduce heat to low and simmer, partly covered, about 10 minutes.
Stir in parsley or chives; season to taste with salt, pepper and lemon juice. Yields about 1 cup per serving.
Notes
If you like thick soups, consider pureeing this recipe in the pot with an immersion blender.
There are so many variations on this recipe. Add or leave out vegetables to suit your taste.
Save time by using frozen vegetables instead of fresh ones (though the texture of the soup might change a bit). You can also buy small amounts of pre-cut vegetables from your supermarket's salad bar.
Enjoy!