I am writing about my experience with Poise Microliner as part of a sponsored post for Socialstars. #PoisewithSAM
Becoming a mom has always been my dream. I can remember dreaming of my children at the ripe old age of 10.
I dreamed of the sweet new baby smell, the snuggles, the nursing, the baby wearing.
I dreamed of the joy seeing baby roll over, sit up, crawl and walk for the first time.
I dreamed of hearing Momma, Dadda and I love you for the first time
I thought everything about becoming a mother was exciting and fabulous.
Then I became a mom.
Yes, I enjoyed all of the beautiful things above.
I also experienced long nights awake with all four babies. Disgusting blow out diapers. Cracked nipples. Sick babies. Teething babies. Temper tantrums.
Oh… let's not forget huge stretch marks, sagging skin, sagging boobs, and leaking boobs.
The one thing nobody ever warned me about was light bladder leakage.
Yep… I said it.
Carrying and delivering five full term 8+ pound babies has done a number on my body and my bladder.
I have yet to go a single day since delivering my second baby without protection because of light bladder leakage.
Laughing, waiting too long to go when I really need to, coughing and sneezing are all contributors to this affliction.
I used to think the LBL products would be bulky and uncomfortable to wear.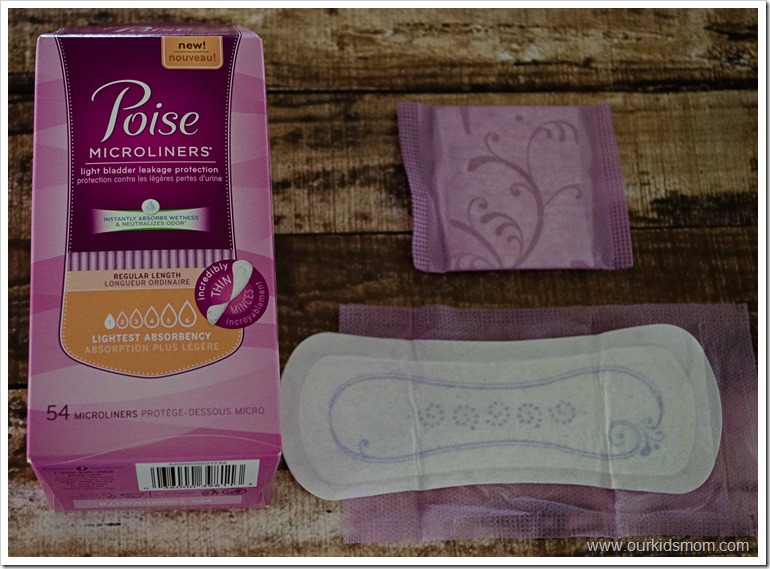 Thankfully the Poise Microliners look, fit, and feel like a panti-liner with more absorbency than a product meant for a light day during your cycle (like I used to use!).
Try Poise Microliner for yourself! Request a FREE sample here: http://bit.ly/OzQm58  
Connect with Poise:
Poise Facebook page: www.facebook.com/poise
Poise Twitter page: www.twitter.com/poise
 What did everyone warn YOU about when becoming a mom for the first time?