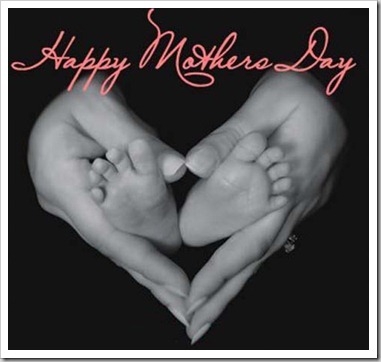 I just found out about Western Union's new campaign to honor mothers, family, friends and loved ones that have all provided us so much through the years. The campaign is called Love in Any Language. It takes the approach of using music, which is universally used to express love towards others in any language, as a way for you to express you feelings during the Mother's Day season. 
Western Union also is offering gift cards that are available online (www.westernunion.com) in amounts up to $100 that include a customizable printed greeting card and a personalized voice message.
It's not so easy to find mom that perfect Mother's Day gift. I have a mom that buys what she wants when she wants it… so there really isn't a "wish list" go off of. Sometimes the most traditional Mother's day gift can fall short.
52% of Americans report their top gripe for gifting to mom is they don't know what she wants, and 43% say they can't afford what they really want to purchase. This May, give a gift mom wants and stay within your budget by giving cash.

A recent survey by Western Union found that 74% of adults admit their mother would rather receive $50 cash than a $50 bouquet of flowers.
Personally, I would much rather enjoy a quiet day with my family with maybe a meal out instead of a bouquet of flowers that will wilt and die or a gift that doesn't fit or is not my style. Of course, eating out costs money and the gas to get there… so a Western Union card would come in handy there!
BUY IT:
Western Union provides a variety of fast, reliable ways for consumers to send and receive money around the world, with more than 364,000 Western Union® Agent locations. For more information and to order your gift card visit www.westernunion.com.
WIN IT!
TWO OurKidsMom readers are going to win a $50 Western Union gift card!

This giveaway ended at 11:59PM EST on May 5, 2011.
Disclosure:
This post was written me and was not edited by anyone. The opinions expressed in this post are entirely my own and have not been influenced in any way. I will receive a gift card as a Mothers Day gift. Western Union is providing two $50 gift cards for the winning entries. For more information please read my disclosure policy.