Have you given a second thought to what you use to prepare your meals?
You may even feel satisfied that you're doing everything you can for you health by eating as much raw and unprocessed food as possible.

Unfortunately, it may not be enough if you're not very selective in your food preparations.

What about your cookware? What about that metal skillet you use to sauté your favorite veggies? Can you trust it to be safe for you and your family?

The answer is – probably not… particularly if you use certain kinds of non-stick and metal cookware.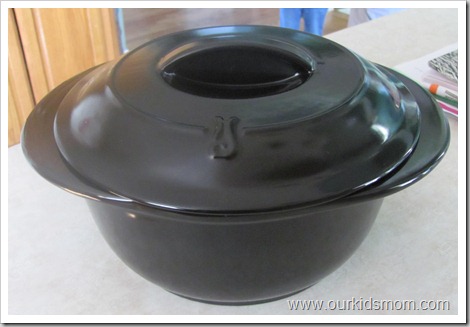 I thought I was doing everything I could to make sure that the foods my children were eating were healthy and good for them. I didn't think about what I was cooking that food on! Fortunately for us, Xtrema Ceramic Cookware has a healthy cookware solution… one that we can trust.
Xtrema has taken 100% inorganic natural minerals and water to create a non reactive, inorganic and healthy product to cook on. This cookware is a chemical free ceramic for pure taste, easy clean-up and it provides the most versatile cooking experience around. This ceramic cookware will withstand high temperatures without cracking or melting.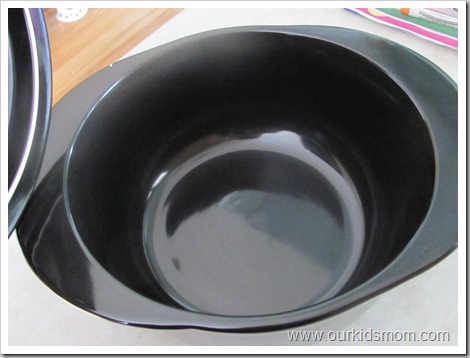 After learning about what was leaching in my foods, I began looking into "safe" cookware. I found Ceramcor, the makers of Xtrema cookware. These 100% "green", eco-friendly pots, pans and bakeware are handcrafted, easy to clean and will withstand high temperatures. They can be used on stove top, oven, under the broiler, in the freezer, microwave and on the barbeque grill. Talk about a super versatile item!
The 3.5 qt ceramic sauce pot with lid is a decent size for our large family. Our first use was to make spaghetti. The pot seemed to heat up fairly quickly and evenly and came to a quick boil. I was able to cook an entire box of spiral pasta without a problem.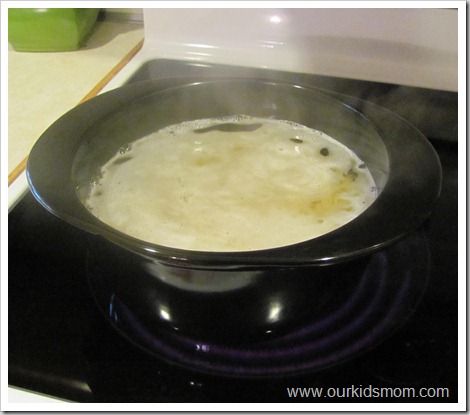 I used the pot normally like I used the metal pots. I pour the liquid out and then replace the noodles back in to serve. I noticed that the Xtrema pot stayed hot for a longer period and some of the noodles actually cooked onto the bottom. It wasn't a huge problem and definitely a learning curve. To clean it, I just soaked the pot for a while and used a sponge to wipe out the stuck on noodles. I love my pot and can't wait to put it through the wringer… maybe a trip into the oven and then the fridge!
Click here for more information on what is leaching into our foods through what we are cooking on and learn even more benefits of using Xtrema ceramic cookware.
BUY IT:
You can purchase the 3.5 Qt Ceramic Sauce Pot W/Cover for $99.99 (RV $104.99)
WIN IT:
One OurKidsMom is going to win an Xtrema 3.5 Qt Ceramic Sauce Pot W/Cover !
This giveaway ended at 11:59PM EST on May 6, 2011.
Disclosure:
This post was written me and was not edited by anyone. The opinions expressed in this post are entirely my own and have not been influenced in any way. I received a sample for review purposes only. I was not compensated for this post. The sponsor is responsible for prize fulfillment and will be shipping the winner(s) their prize(s). For more information please read my disclosure policy.